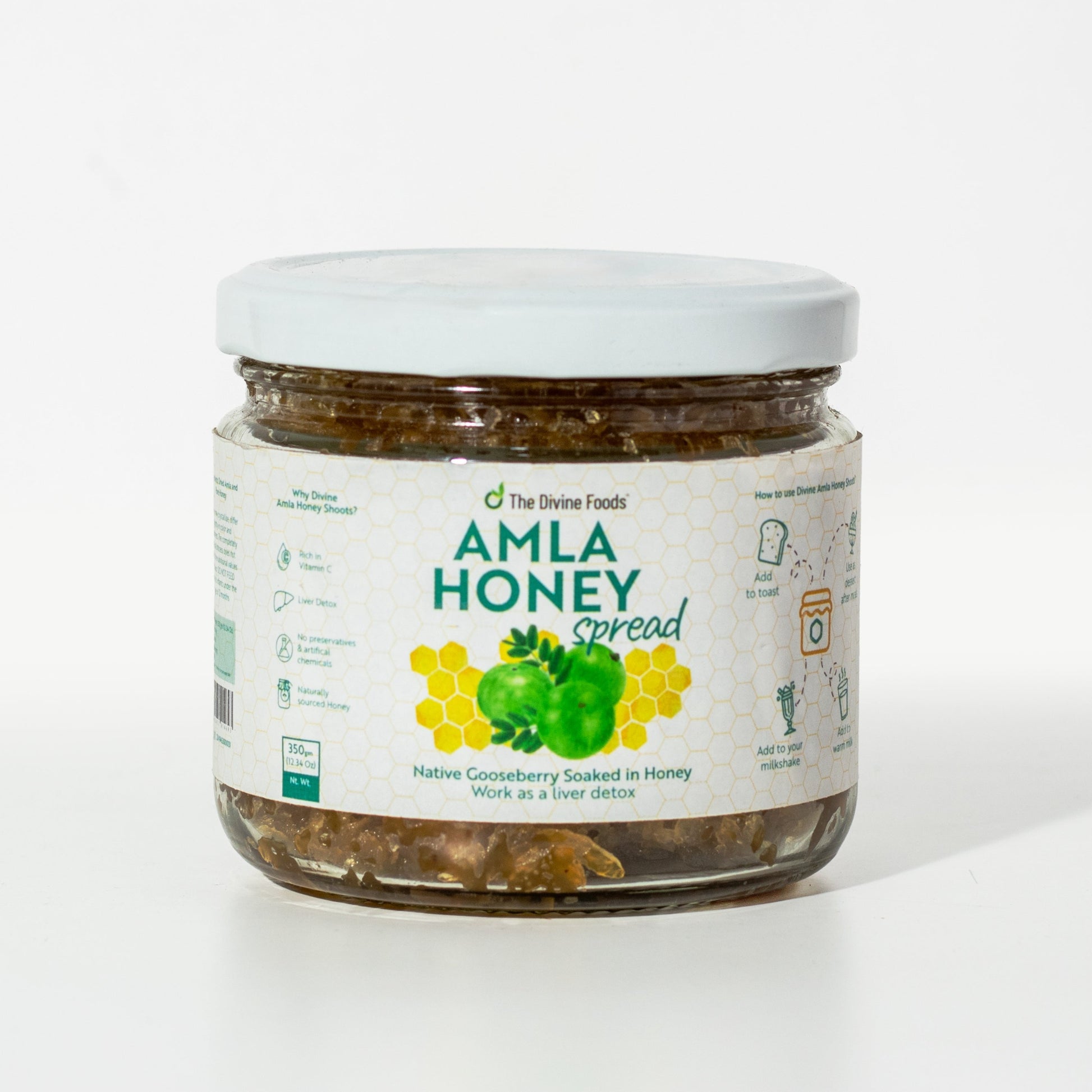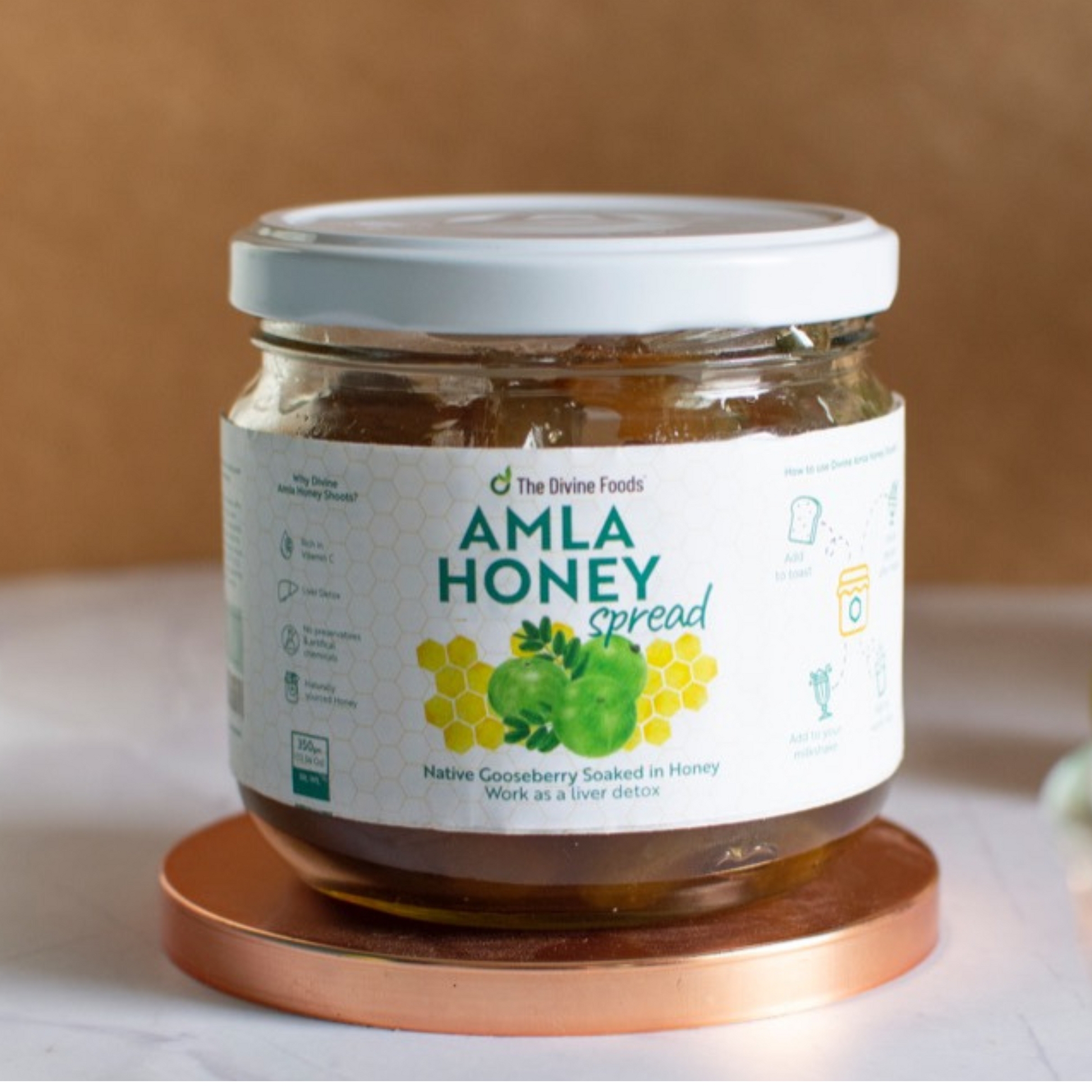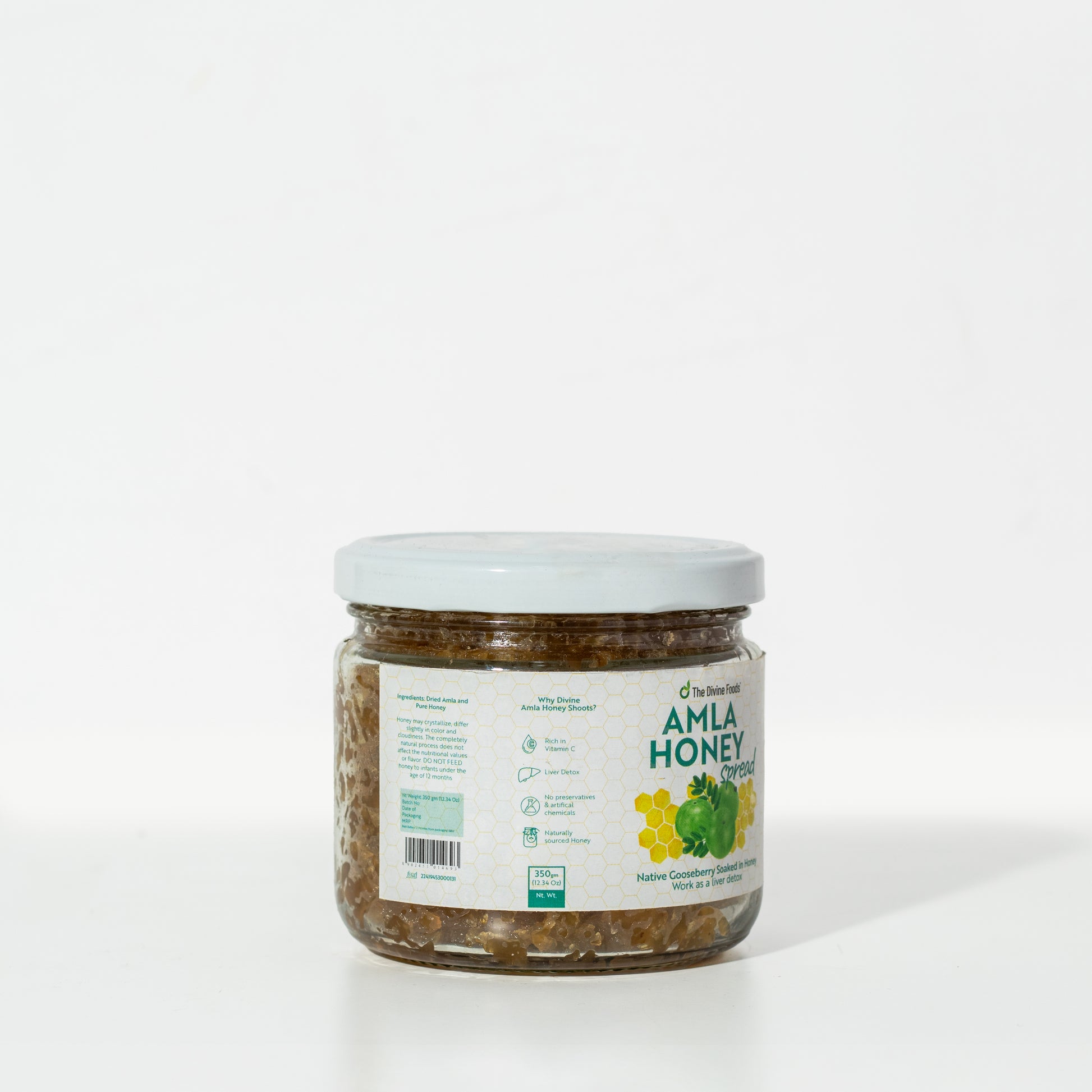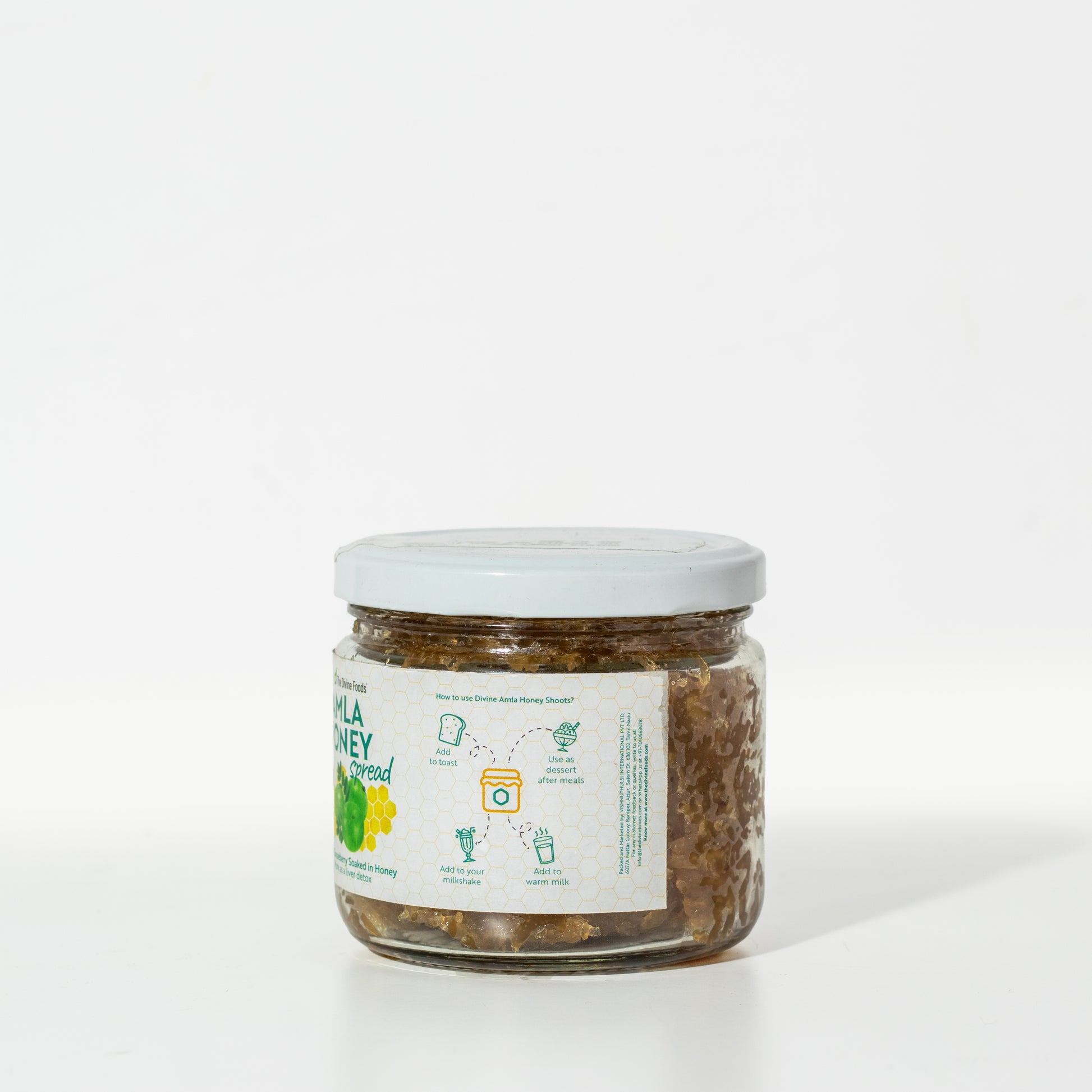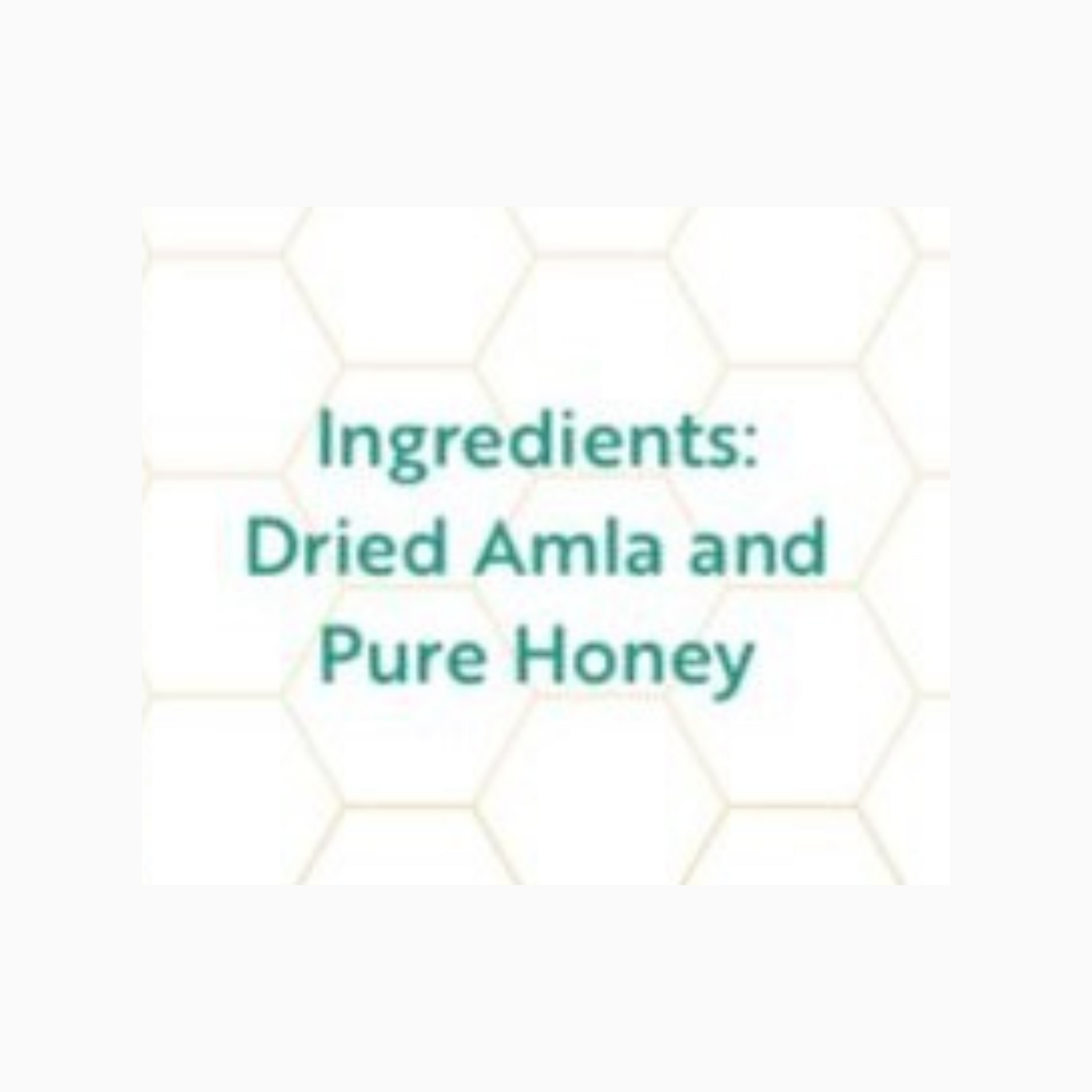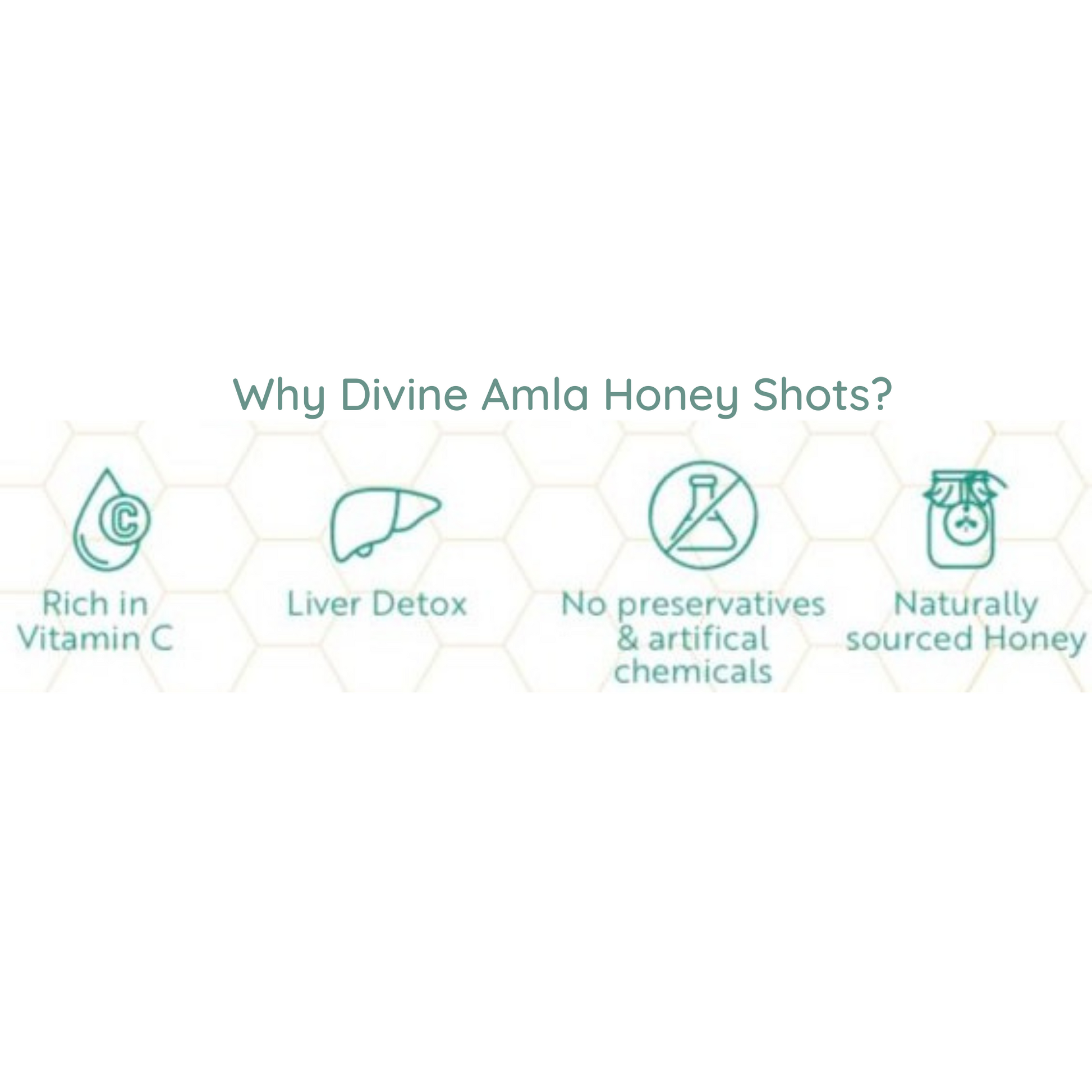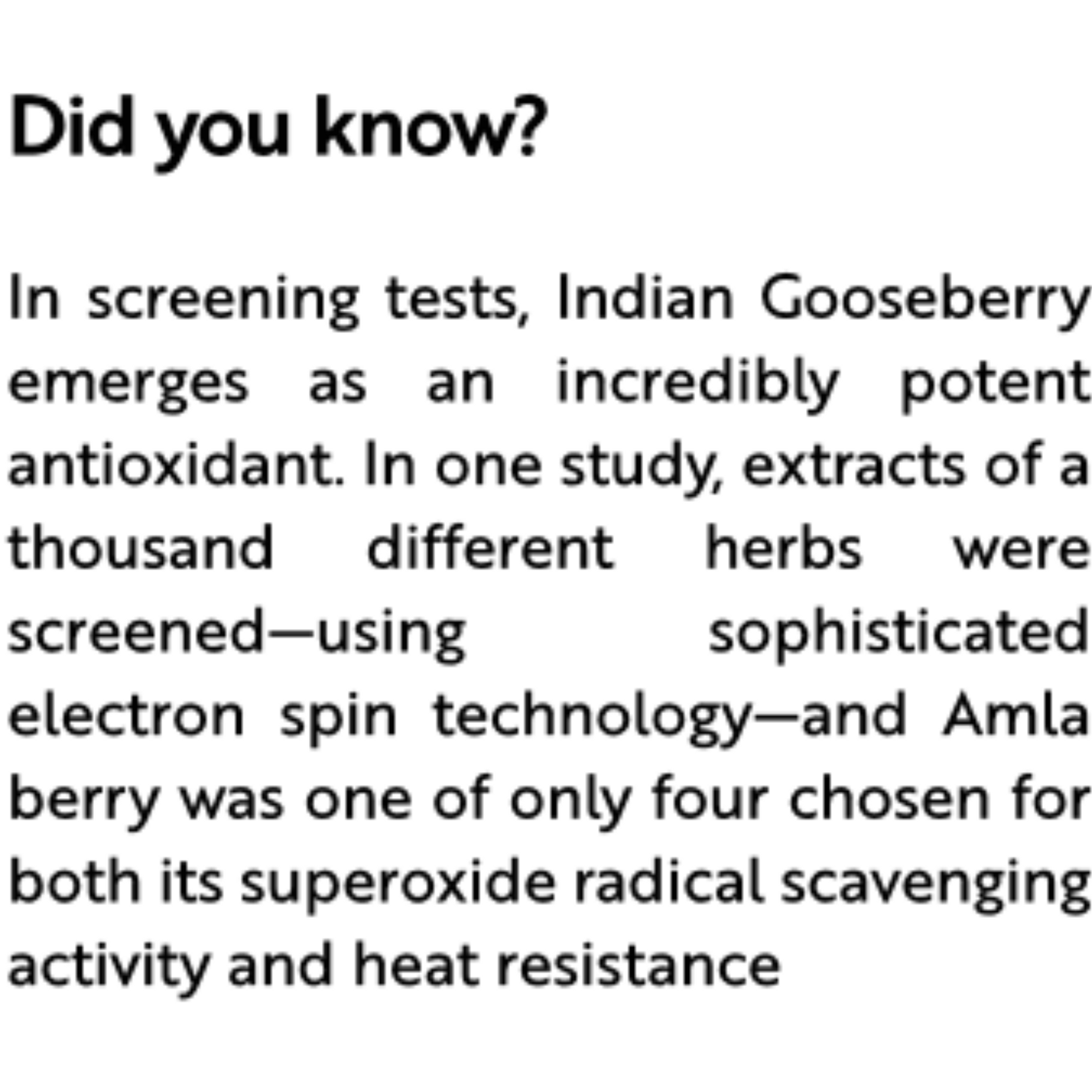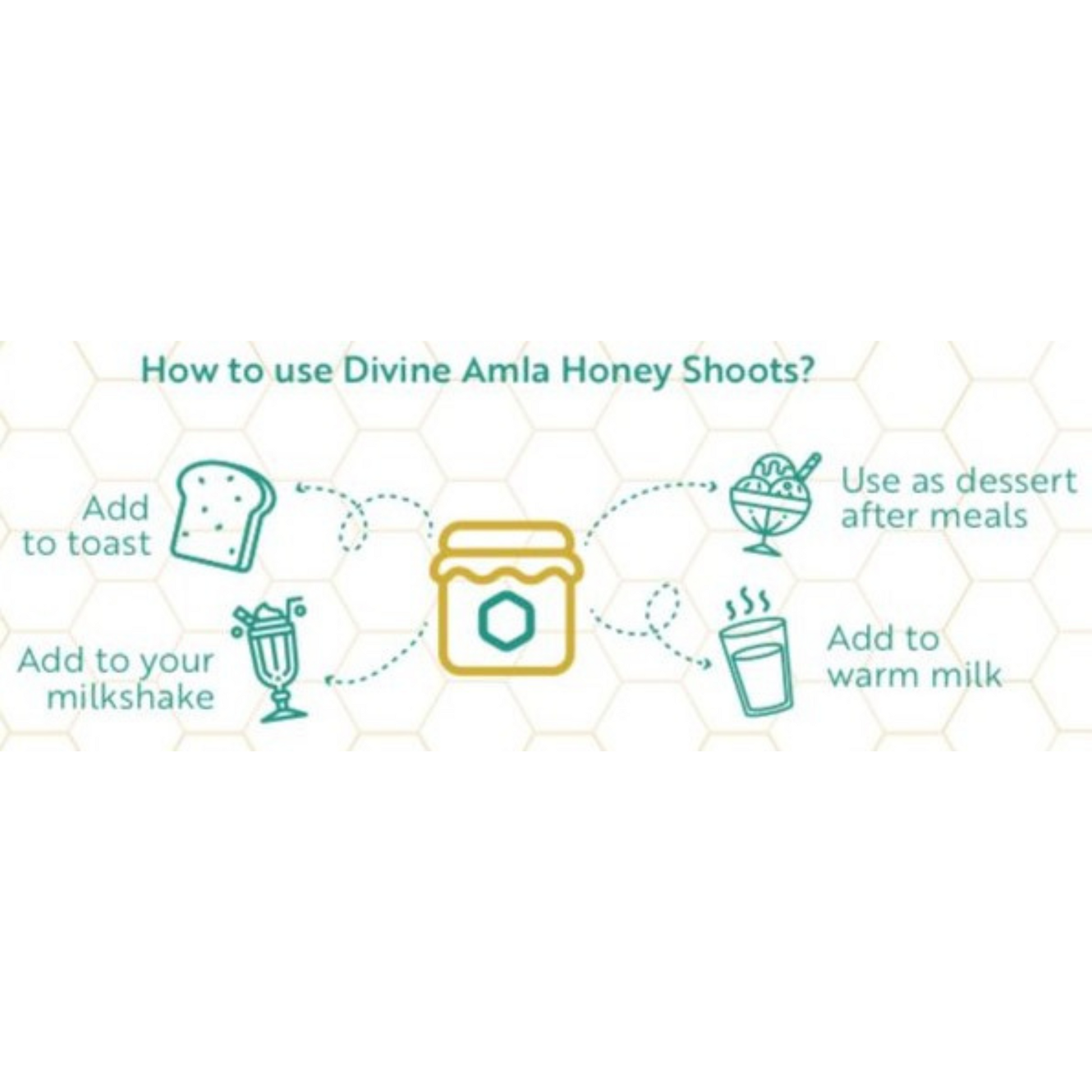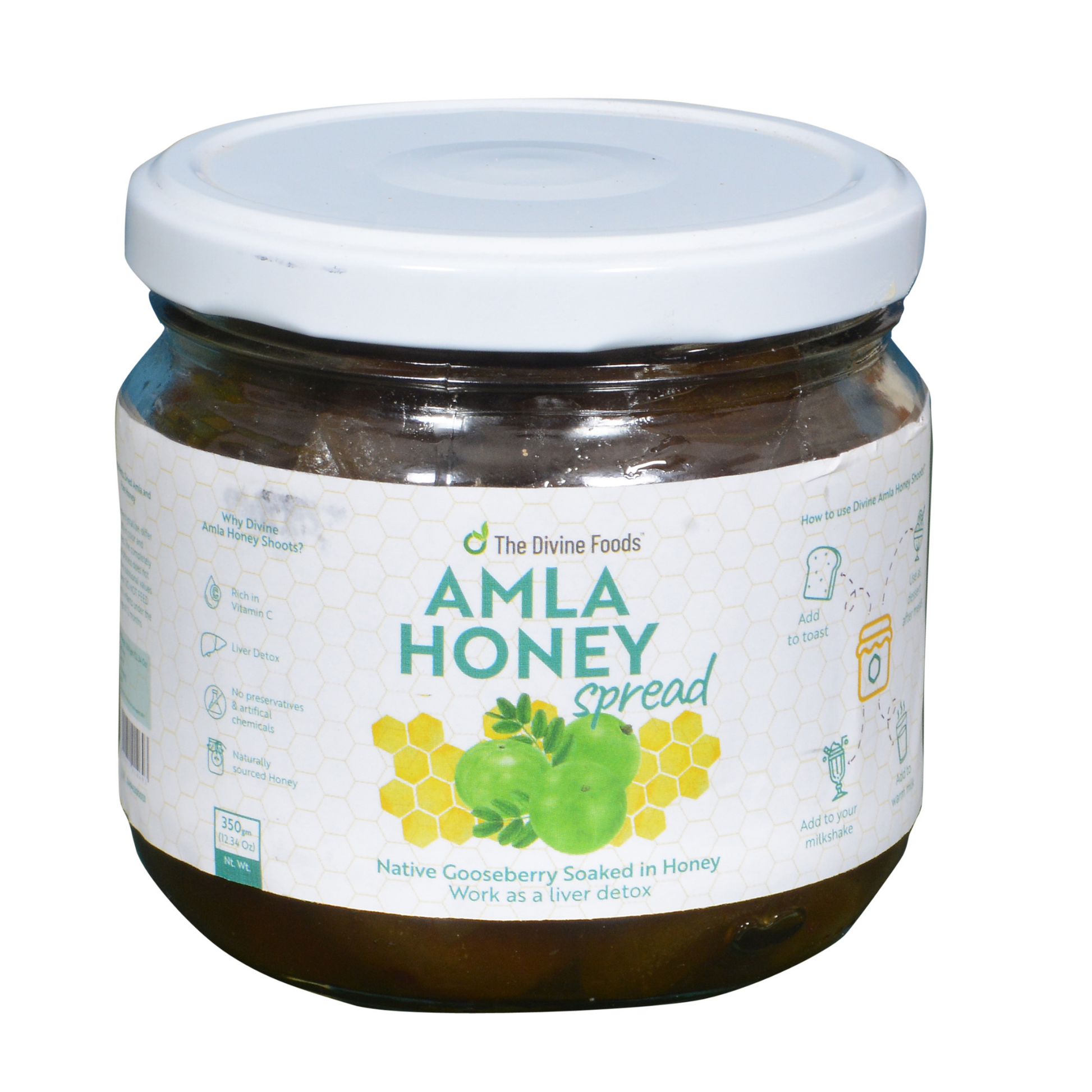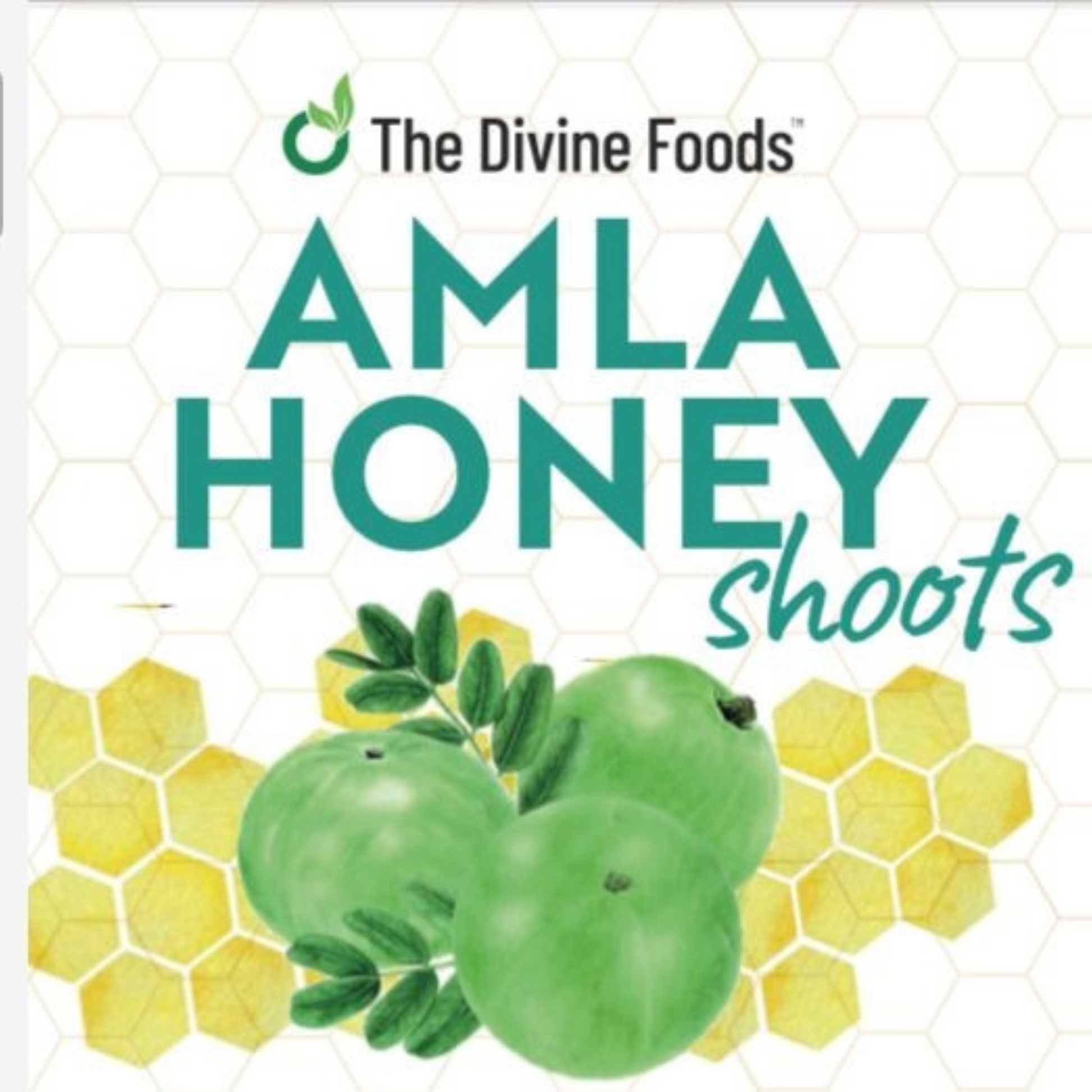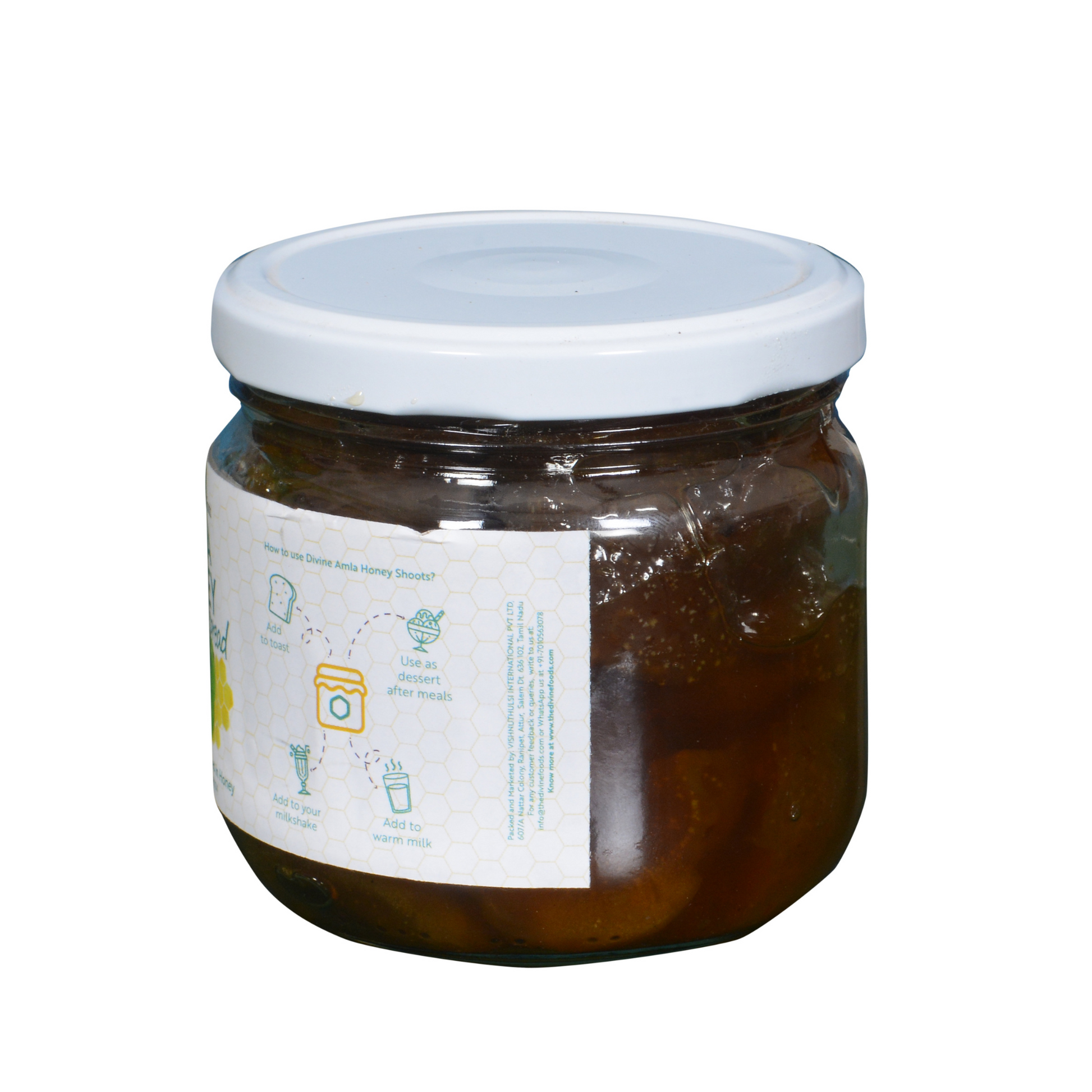 Amla Honey Spread For Controlling Blood Sugar Levels.
Native South Asian gooseberries - which we call "Amla" - are great sources of superoxides and are highly heat resistant. They are hepatoprotective - meaning that they act as a shield for the liver while also performing detoxification on it - while also being rich in Vitamin C. Couple that with the antioxidants, enzymes, and essential minerals from our all-natural pure honey, and you are sure to get a treat both tasty and healthy!
Sale price
Rs. 375.00
Regular price
Rs. 495.00
Tax included.
Amla Honey Spread For Controlling Blood Sugar Levels.
WHY "THE DIVINE FOODS" AMLA IN HONEY ?: ' The Divine Foods' honey is collected from Nilgiris, Western Ghats, where flowering trees and plants grow in abundance. It is extracted from super beehives, engaging age-old techniques of honey extraction.
PURITY ?: 'The Divine Foods' Amla in honey is free from added additives, artificial colours, flavours and impurities. It is 100% pure and has a natural taste and aroma, enhancing the flavour of every dish to which it is added.
PROTECTS LIVER FROM TOXINS: Apart from your taste buds, your body as a whole will thank you for this superfood. To name a few benefits of amla, it has hepatoprotective properties which means it protects your liver from toxins.
BENEFITS: This Amla in honey is a rich source of antioxidants, enzymes and essential minerals. Amla is also a rich source of Vitamin C which is much needed for immunity. It's not often that we come across a food that is tasty & healthy at the same time, this is one such rare find.
IS IT CERTIFIED ?: 'The Divine Foods' Amla in honey is Fieche's tested for ensuring purity. It is one of the best tests done to check for the adulteration of honey in India. Not many honey products in the market do this test because the product has to undergo extensive testing to be claimed as adulteration-free.