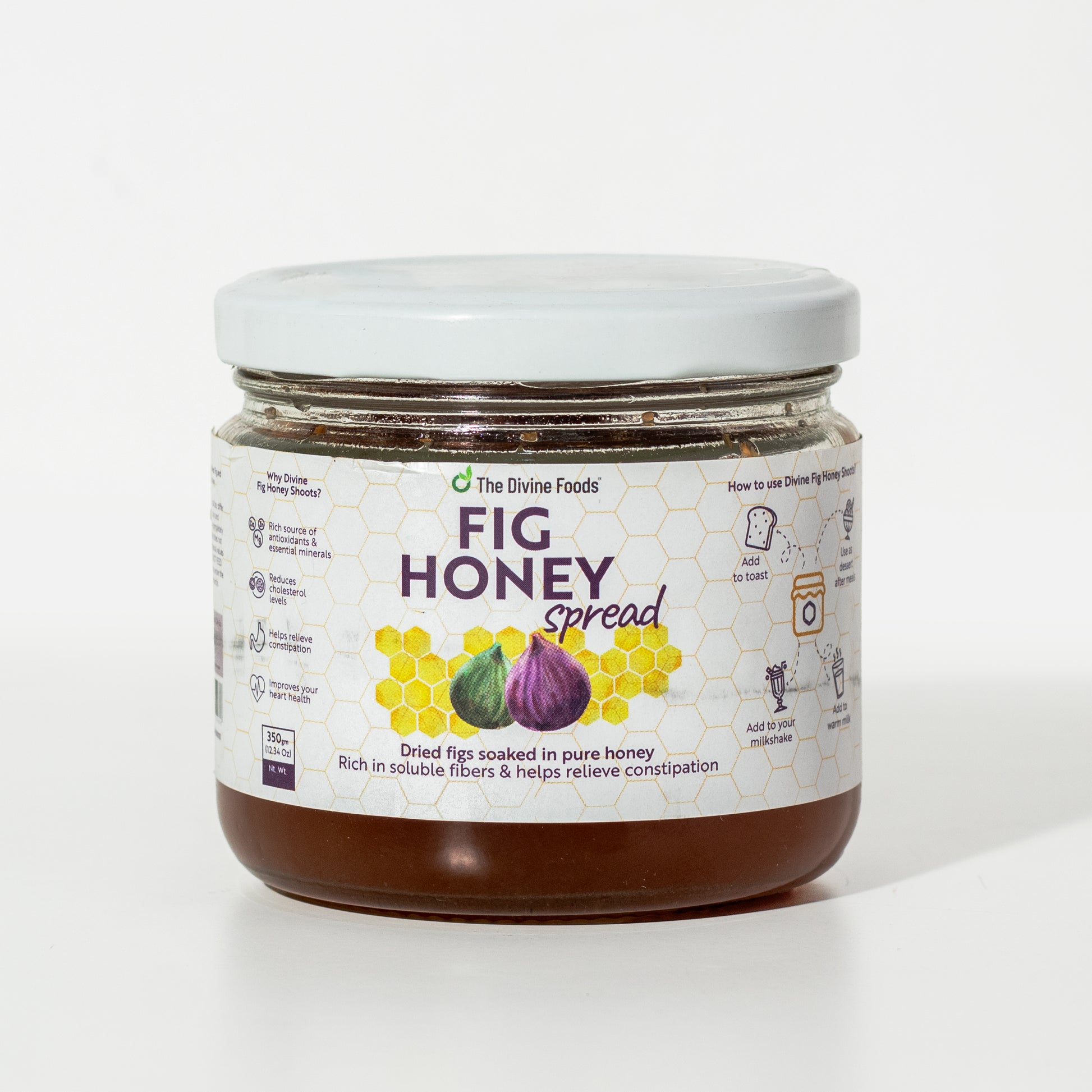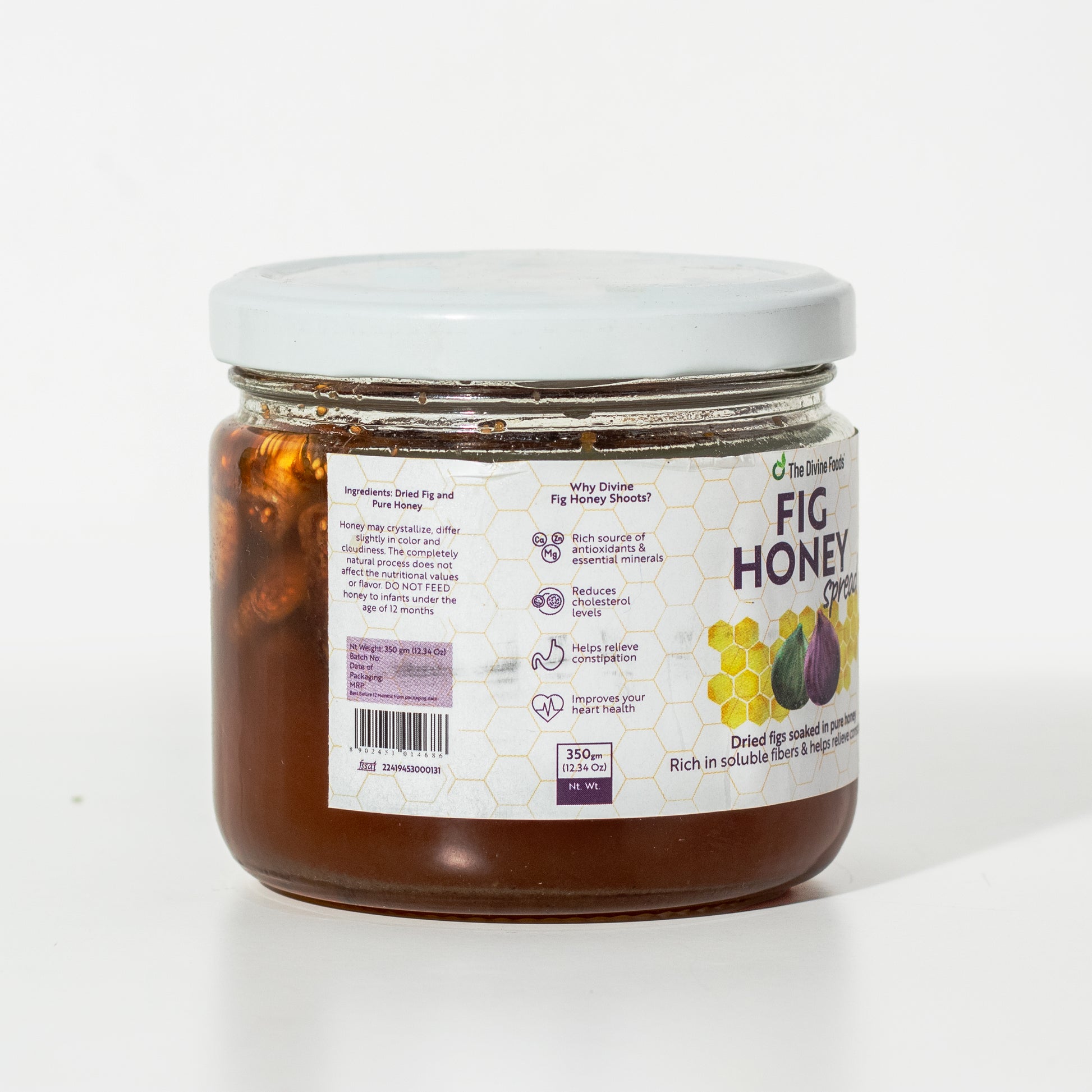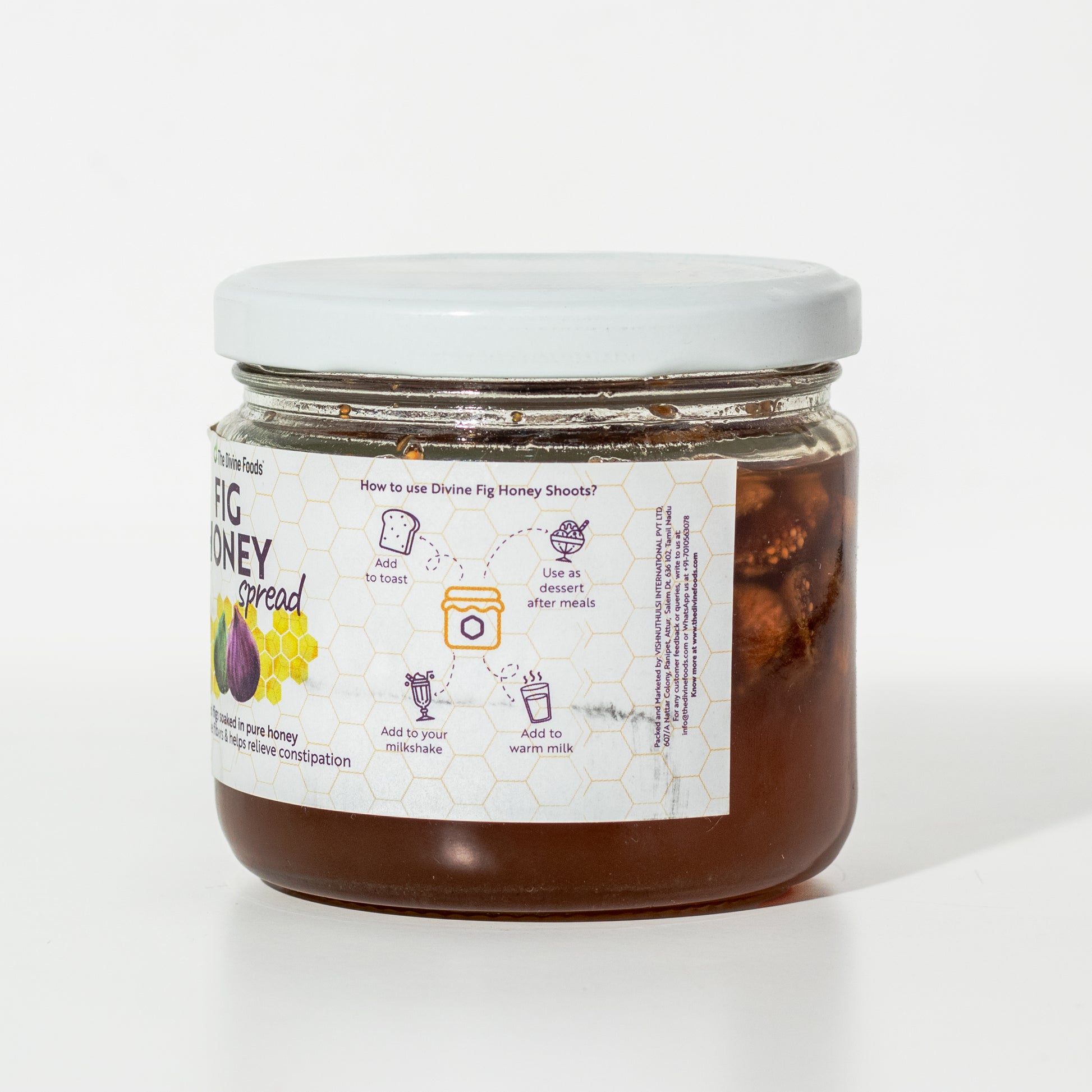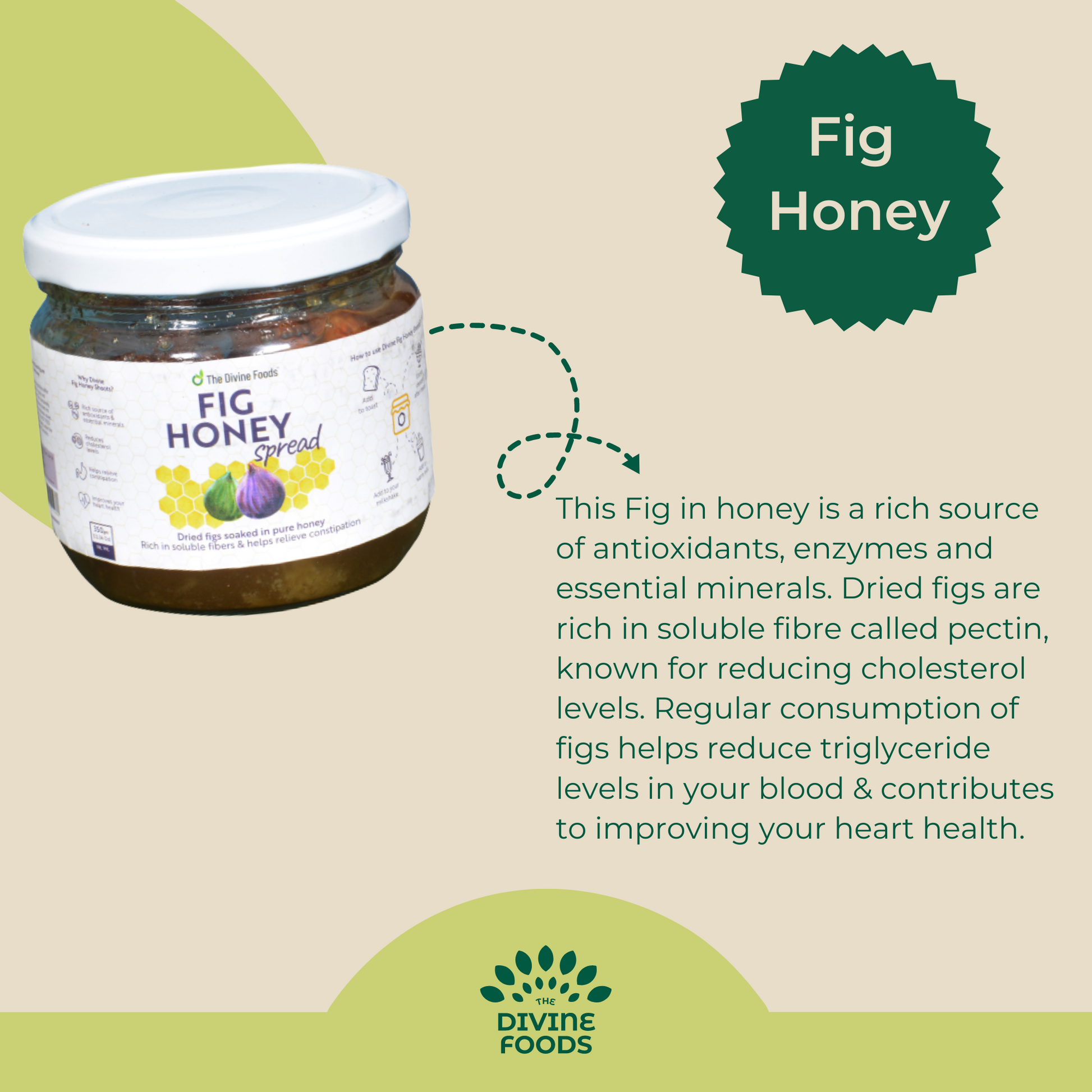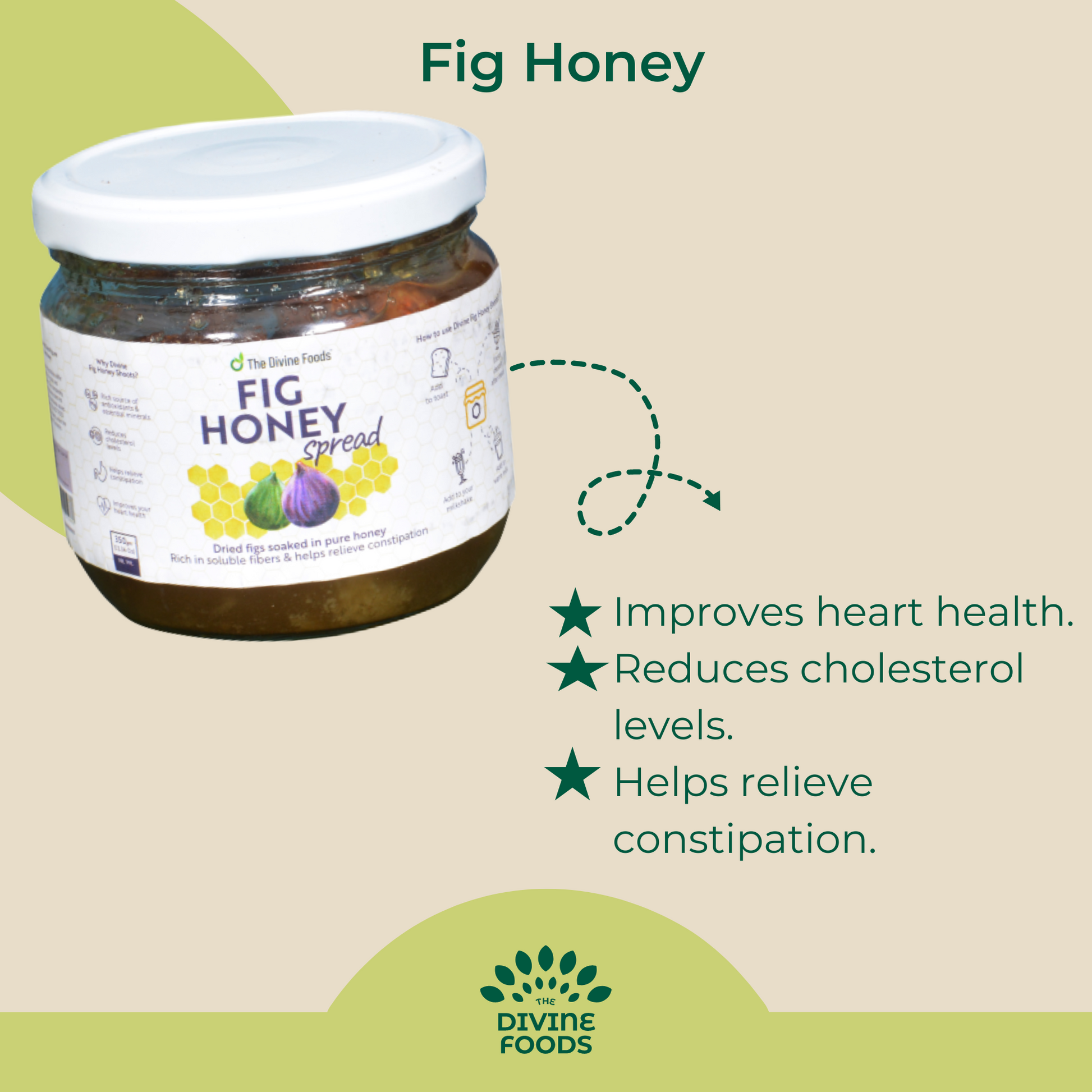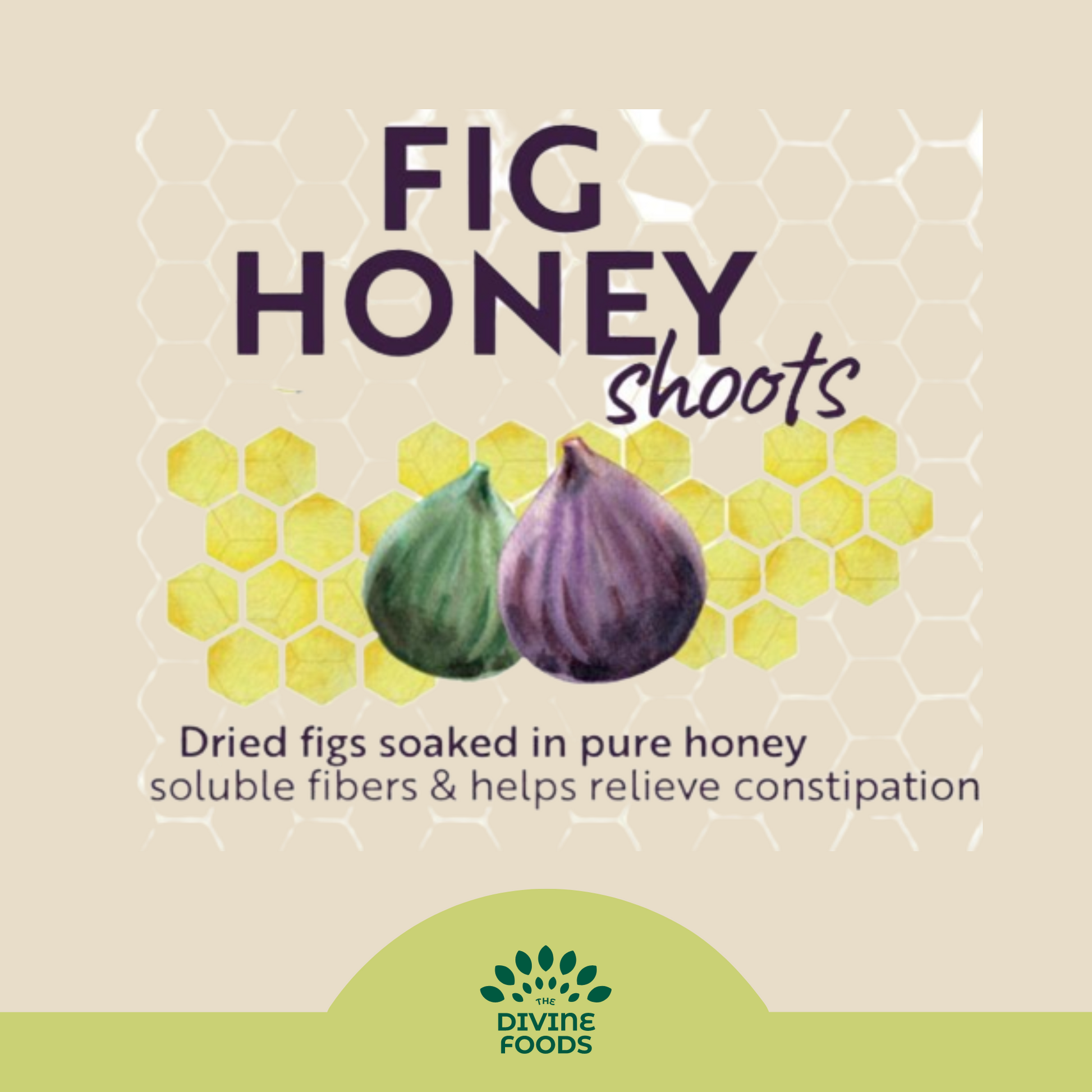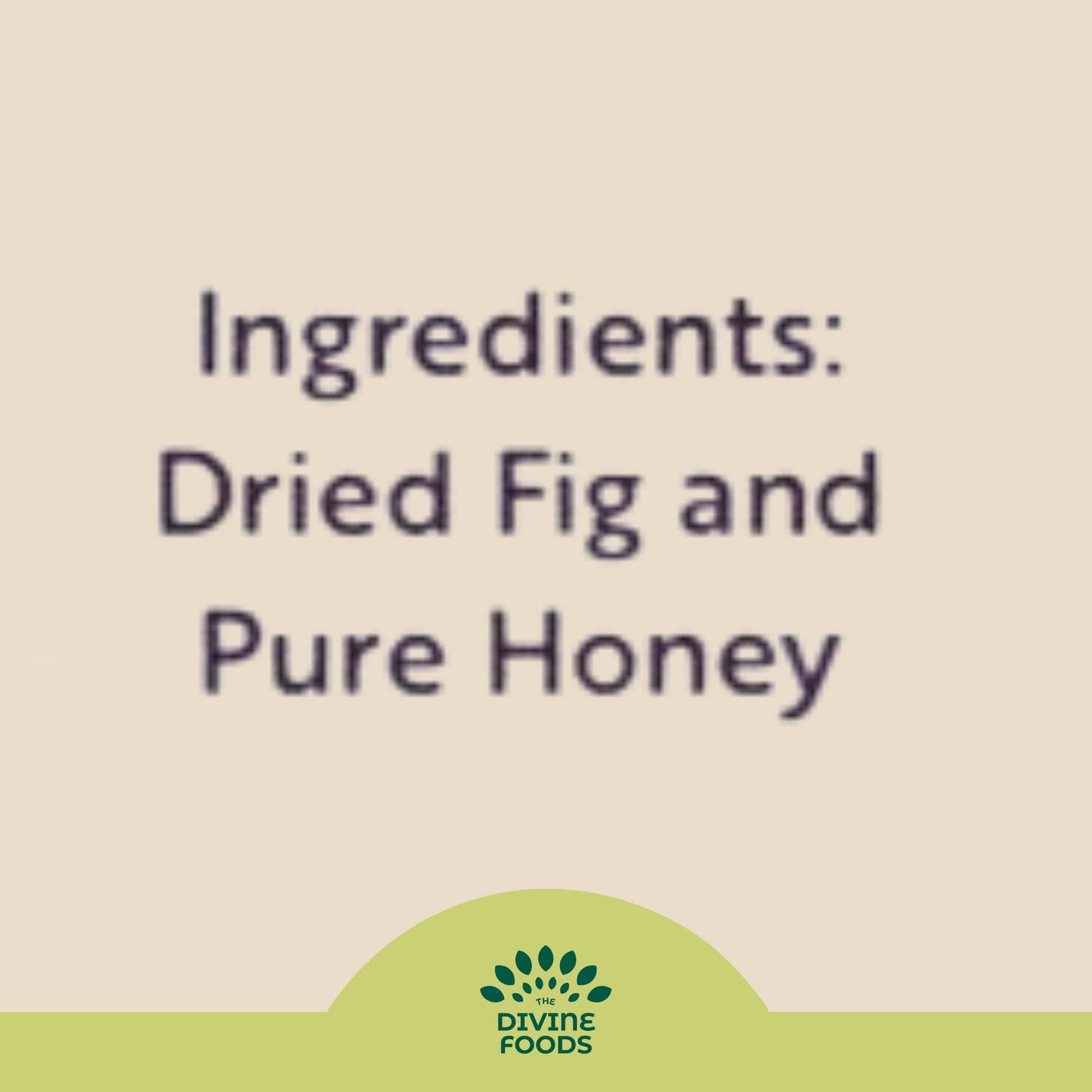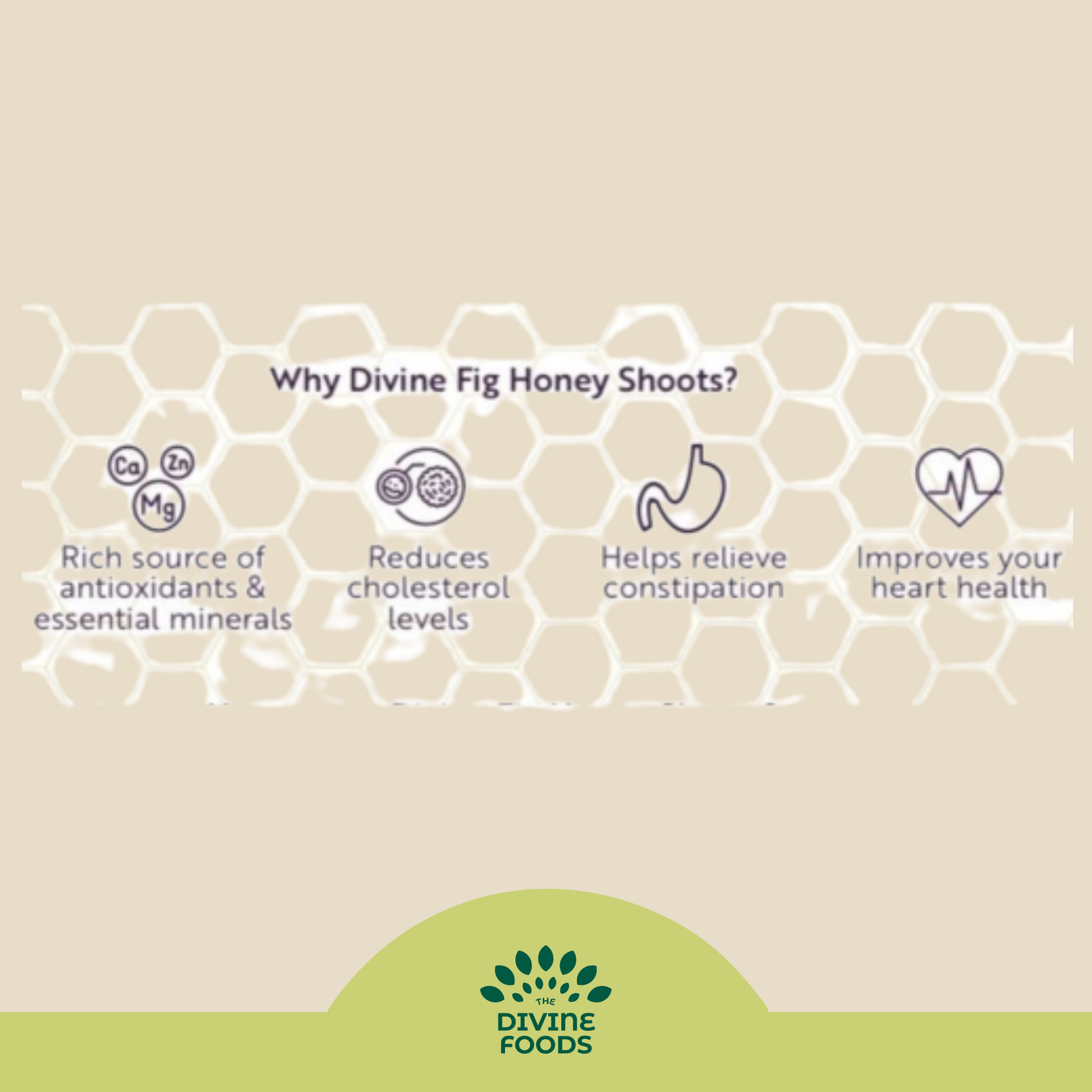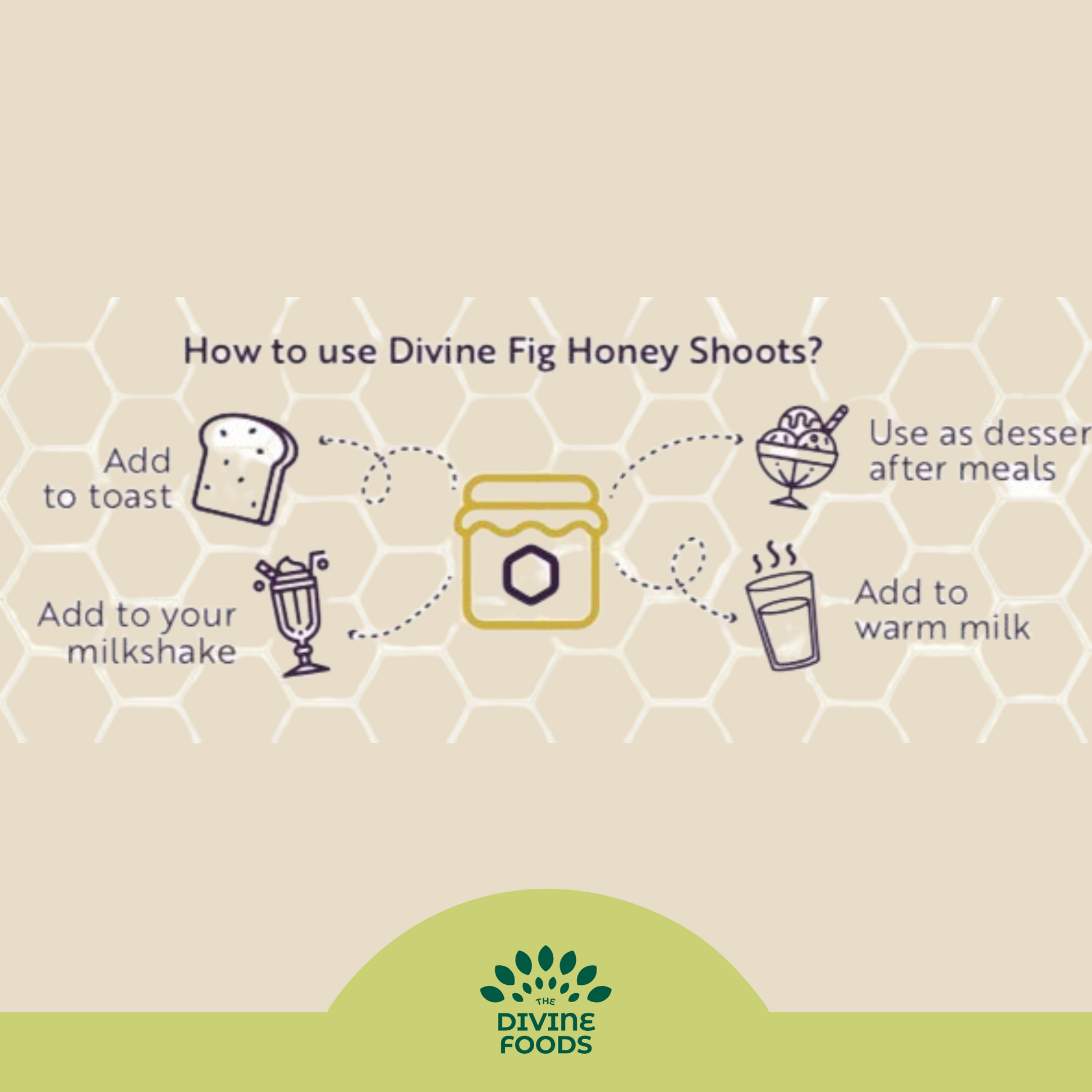 Fig Honey For Relieving Constipation
With antioxidants, enzymes, and essential minerals from our pure honey and soluble fibers like pectin coming from the figs, this is an all-natural solution for constipation relief. Figs are an age-old natural laxative that also help with reducing cholesterol and triglyceride levels in the bloodstream, making them good for the heart as well. Add flavor - and a dash of good health - to your favorite meals.
Sale price
Rs. 485.00
Regular price
Rs. 495.00
Tax included.
Fig Honey For Relieving Constipation
1. WHY "THE DIVINE FOODS" FIG IN HONEY ?: ' The Divine Foods' honey is collected from Nilgiris, Western Ghats, where flowering trees and plants grow in abundance. It is extracted from super beehives, engaging age-old techniques of honey extraction.
2. PURITY? : 'The Divine Foods' Fig in honey is free from added additives, artificial colours, flavours and adulterants. It is 100% pure and has a natural taste and aroma, enhancing the flavour of every dish it is added to.
3. Helps Relieve Constipation: Figs are well-thought-out to be an age-old remedy to cure constipation and thus help nourish the intestines. Figs act as a natural laxative due to their high soluble fibre content having this on an empty stomach helps relieve constipation.
4. BENEFITS: This Fig in honey is a rich source of antioxidants, enzymes and essential minerals. Dried figs are rich in soluble fibre called pectin, known for reducing cholesterol levels. It also contains omega-3 & omega-6 fatty acids. Regular consumption of figs helps reduce triglyceride levels in your blood & contributes to improving your heart health.
5. IS IT CERTIFIED ?: 'The Divine Foods' Fig in honey is Fieche's tested for ensuring purity. It is one of the best tests done to check for the adulteration of love in India. Not many honey products in the market do this test because the product has to undergo extensive testing to be claimed as adulteration-free.