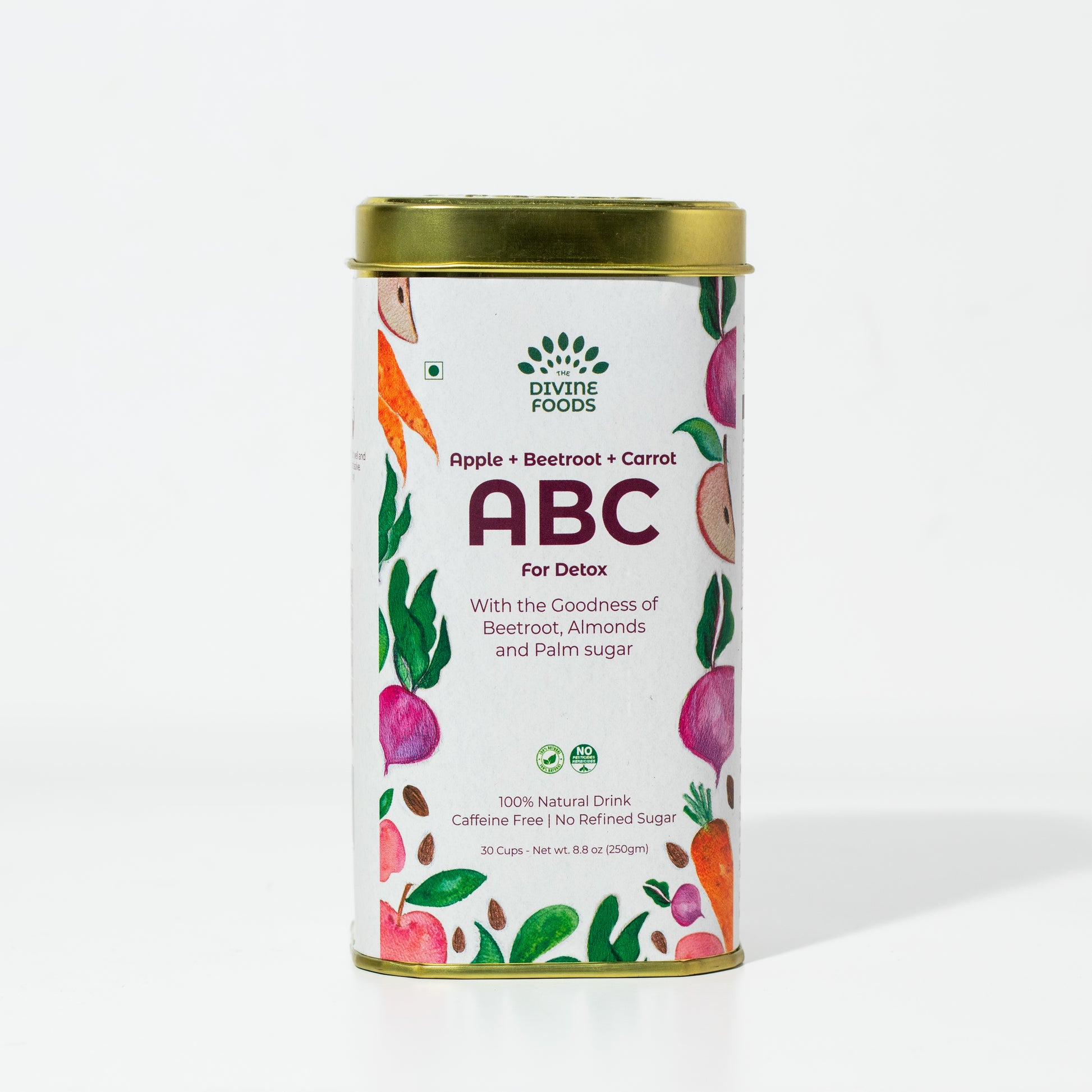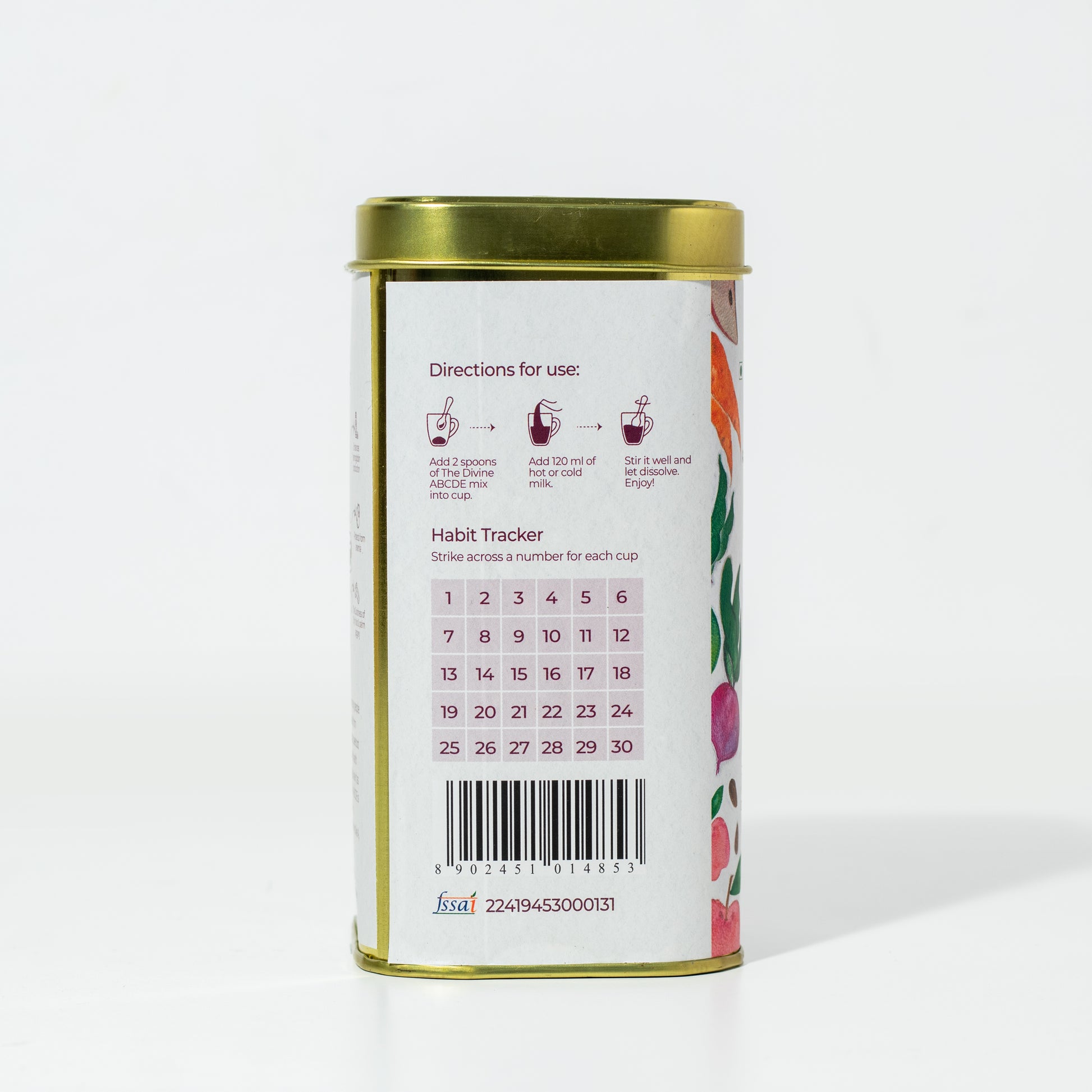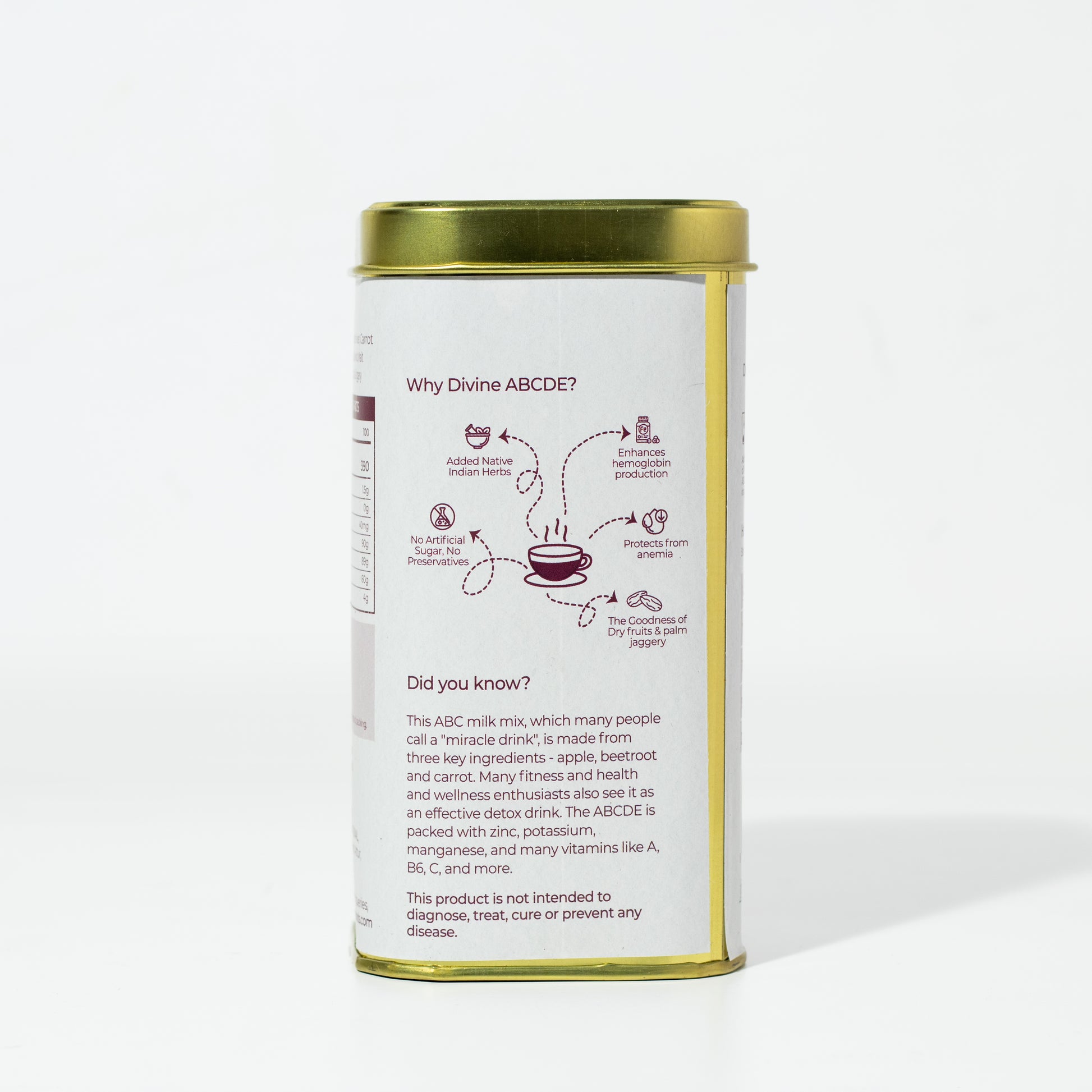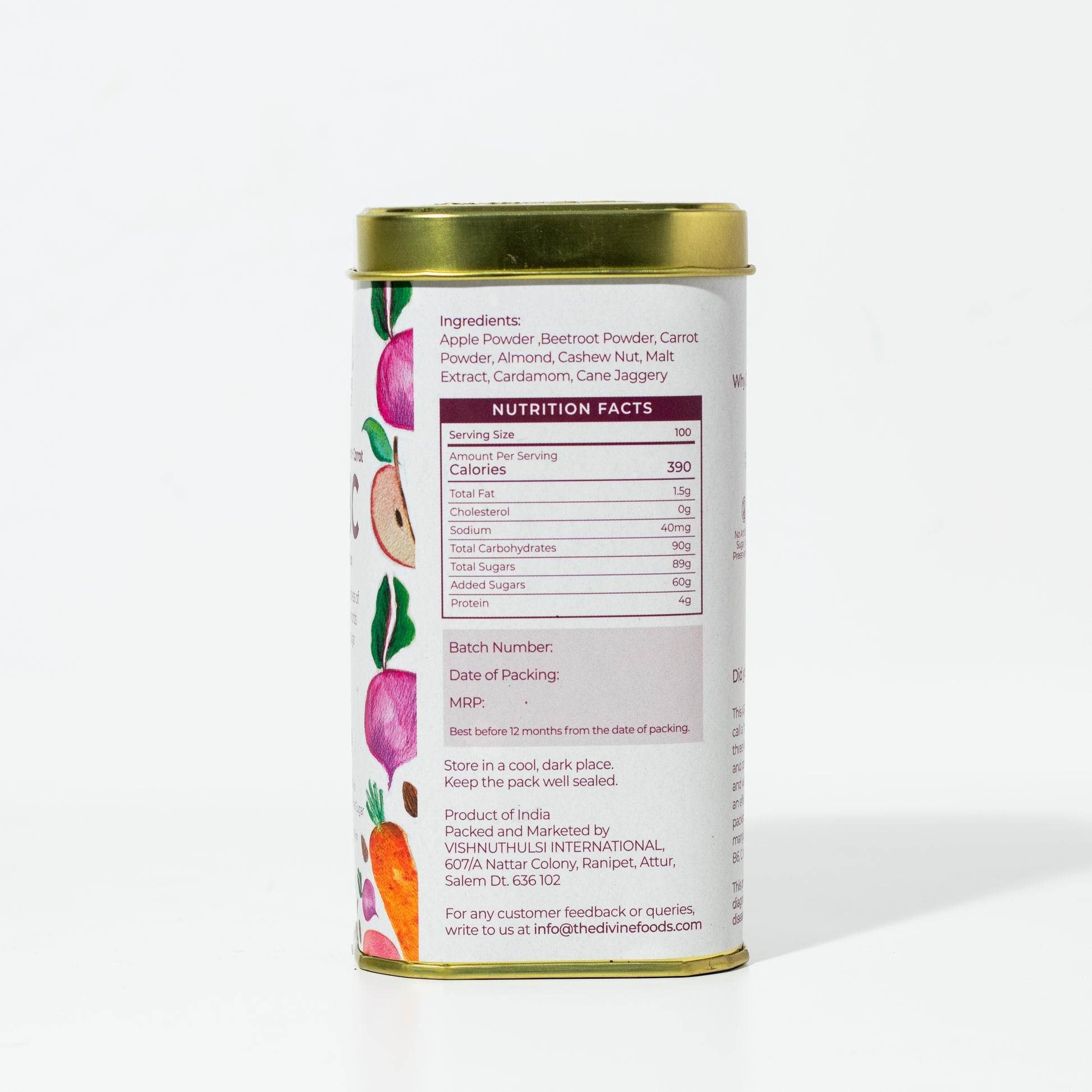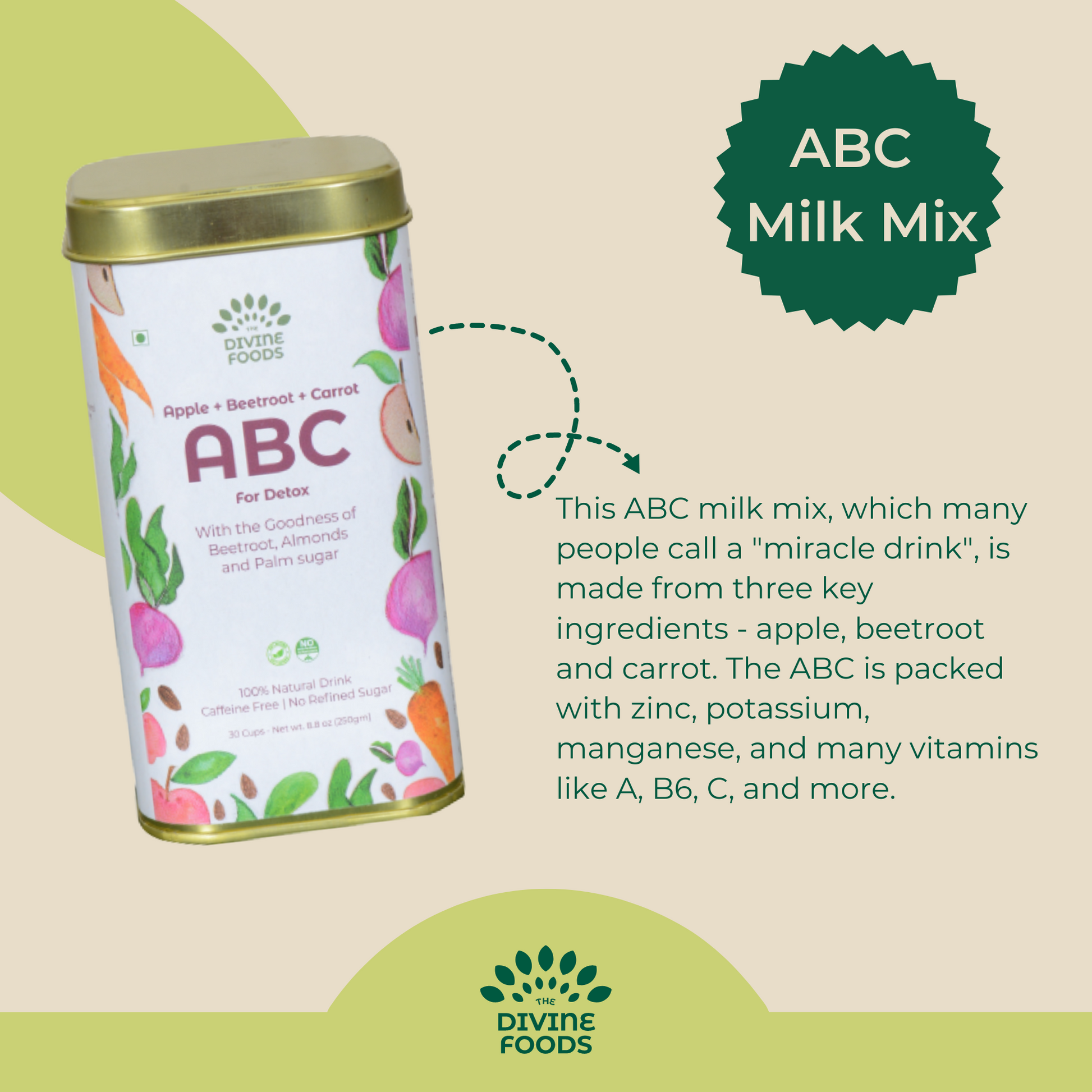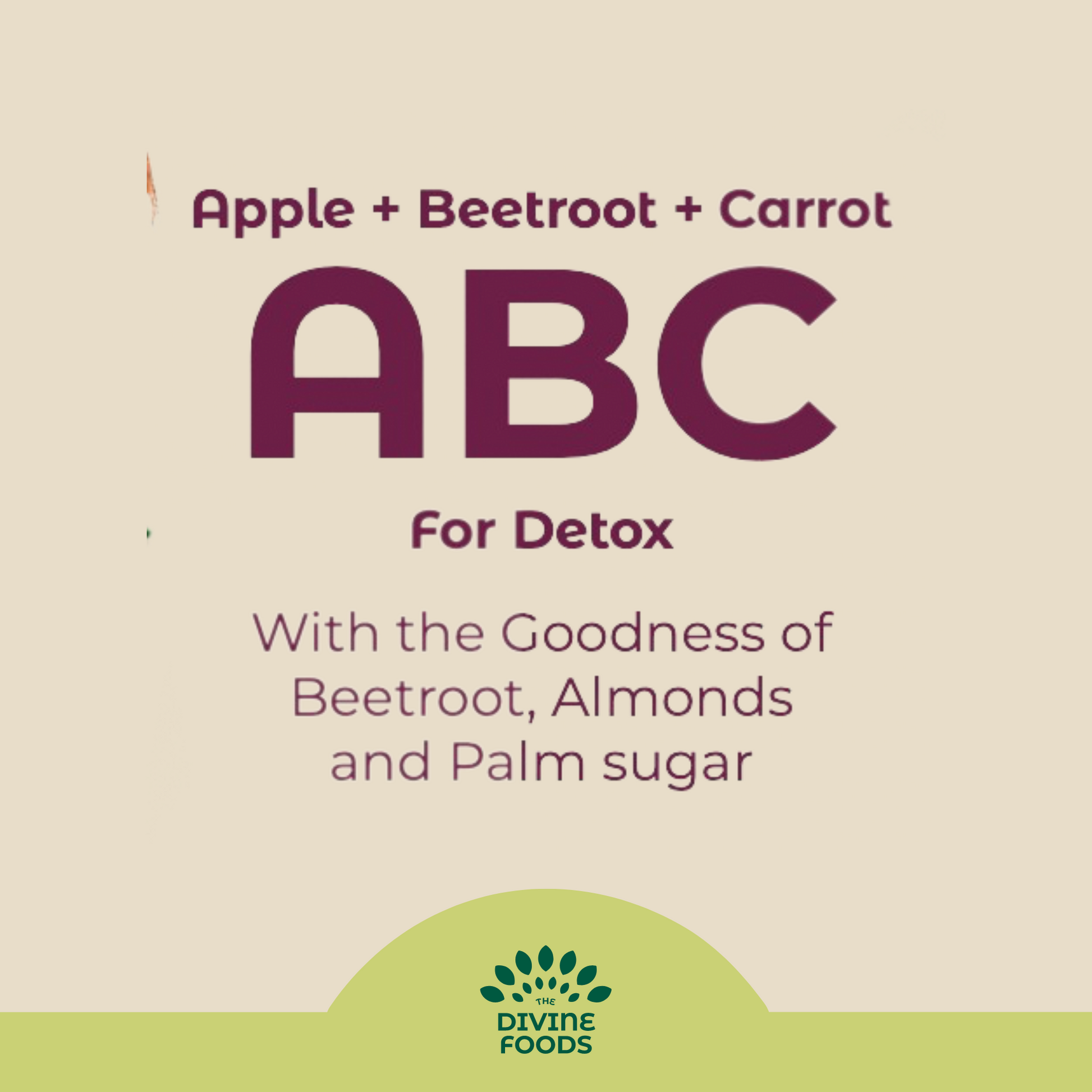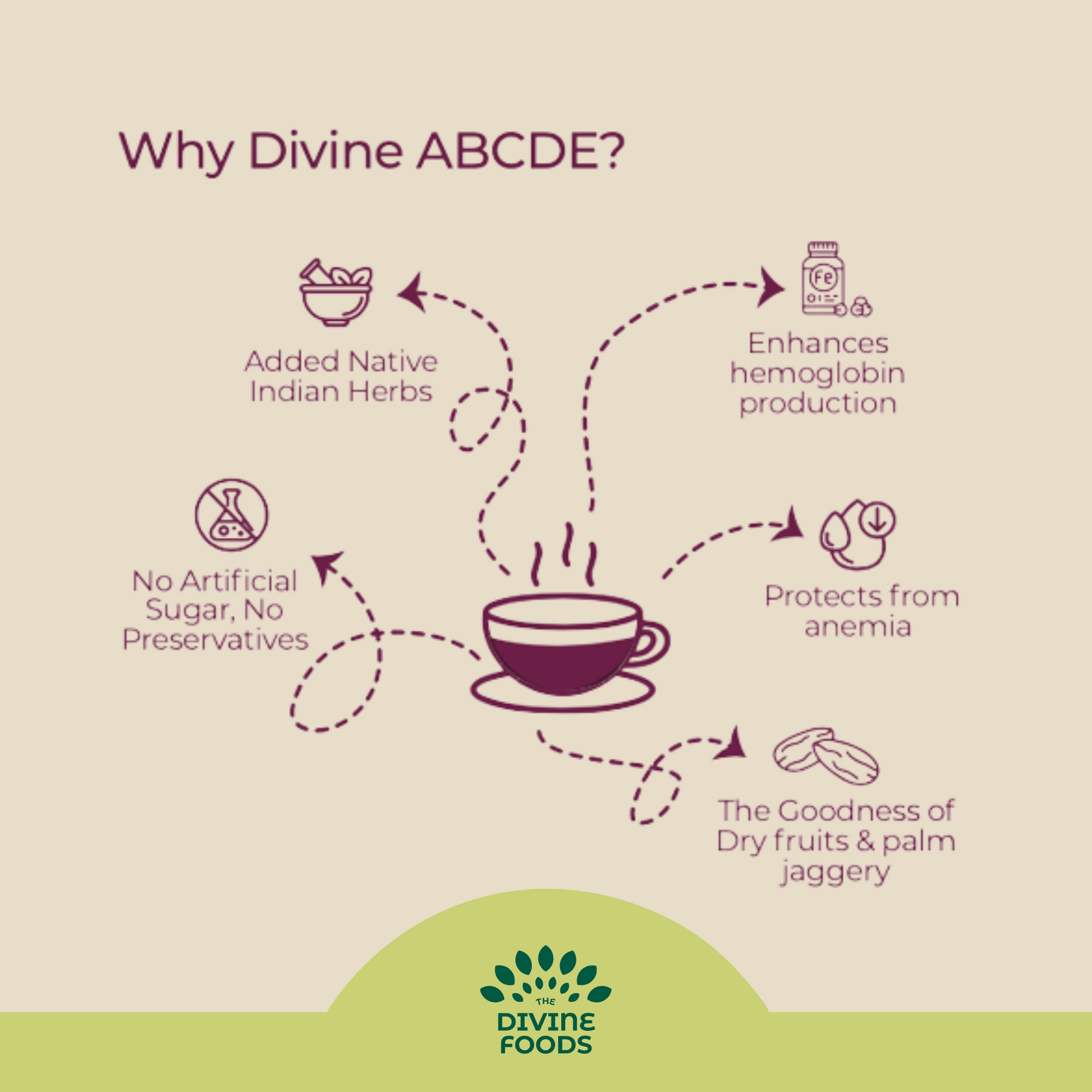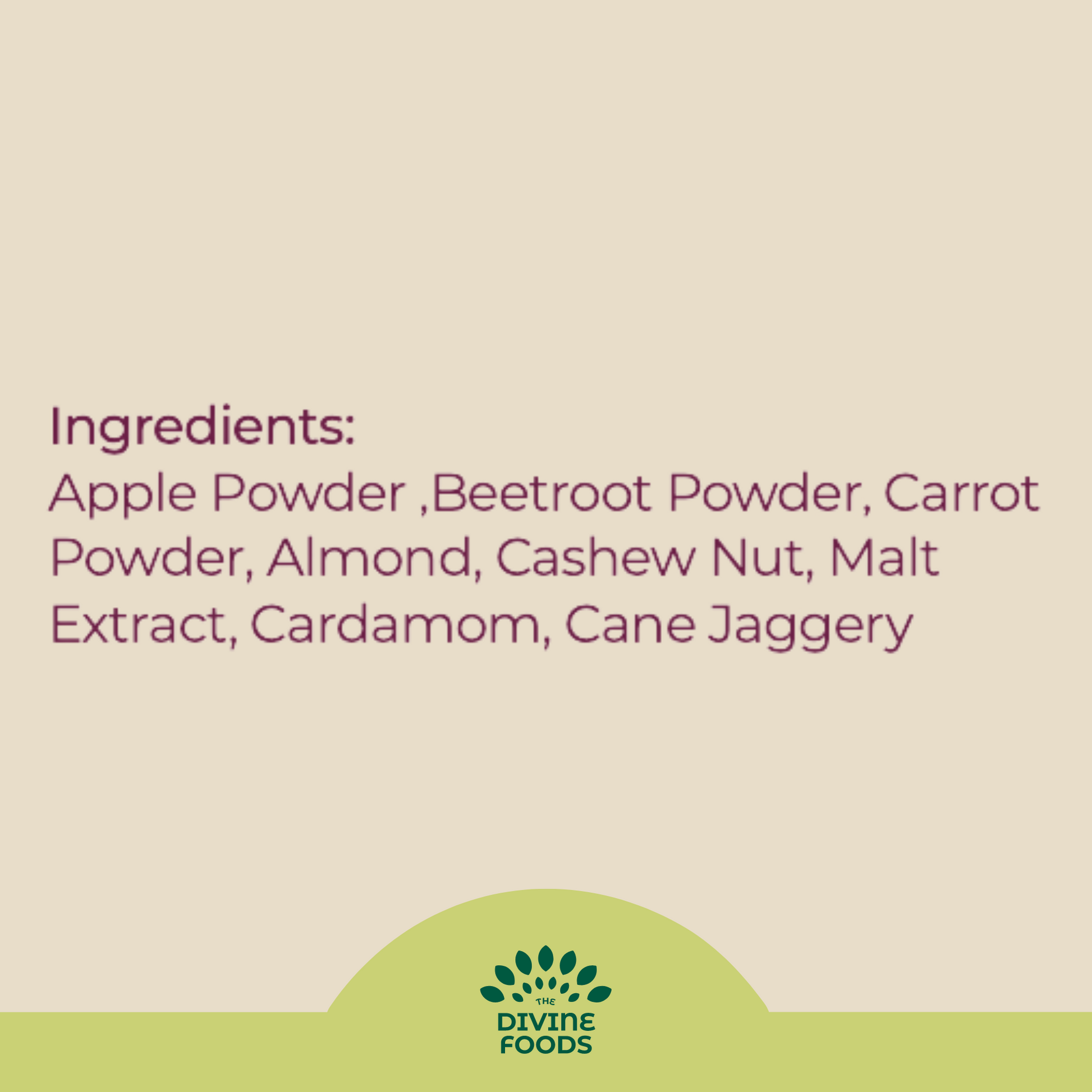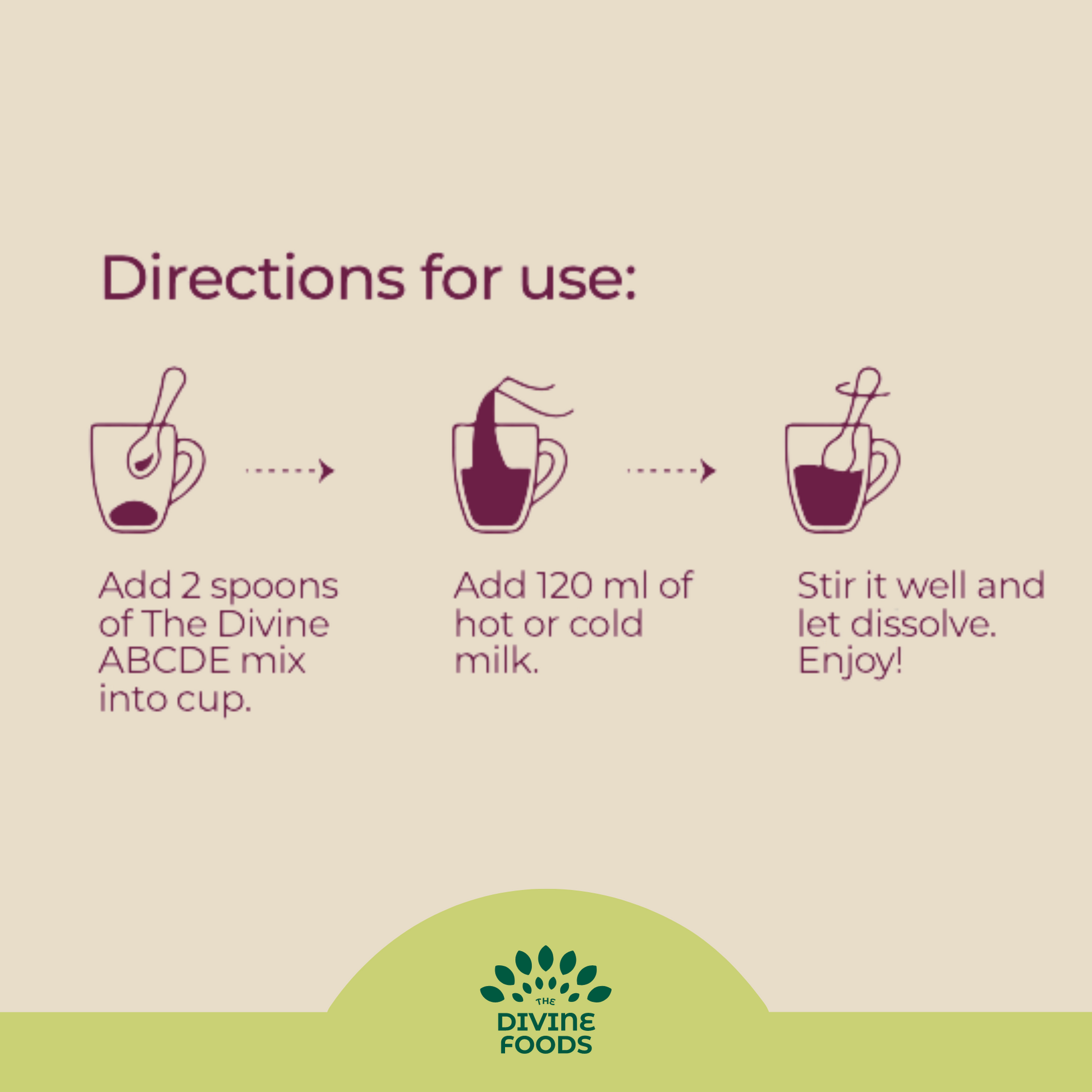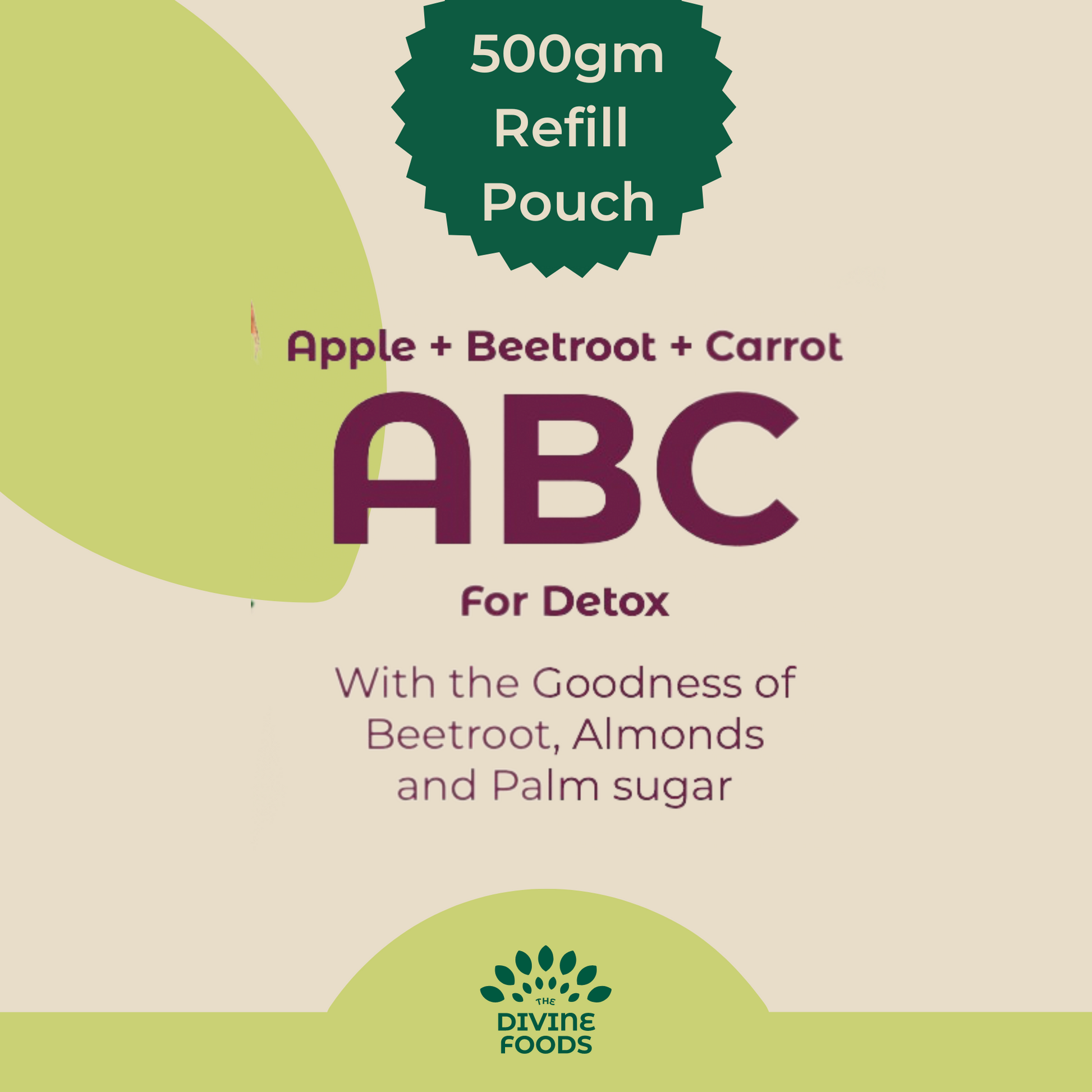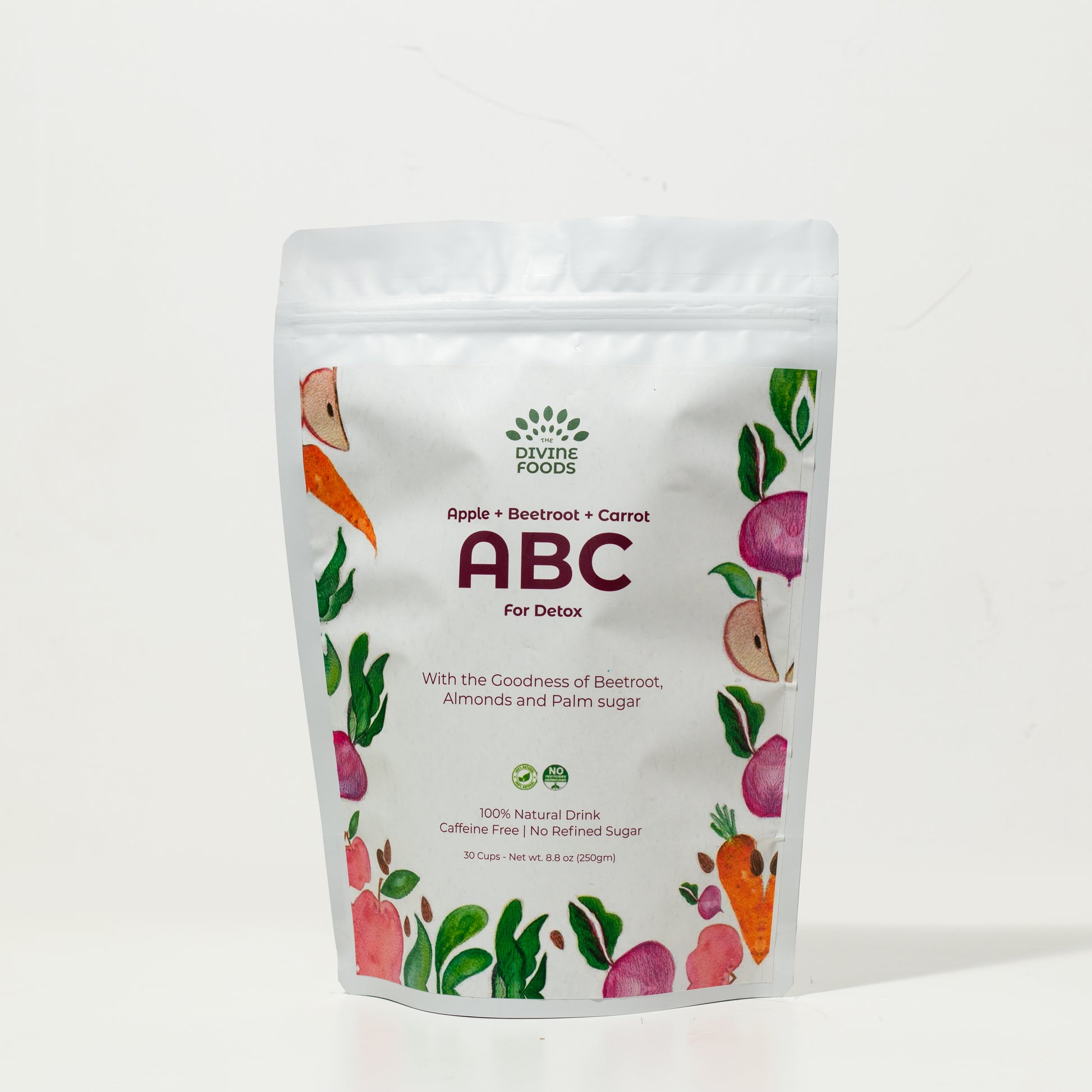 Natural ABC latte Milk Mix (Apple+Beetroot+Carrot) For Skin Glow
Combining the benefits of apples, beetroots, and carrots, along with the goodness of dry fruits and palm jaggery, our ABC Mix is designed to stand out. Not only is it an anti-ageing propagator, but also regulates hemoglobin, Vitamin C levels, and is a rich source of antioxidants. And for all you fitness fanatics, our ABC Milk Mix serves as the perfect meal replacement shake on a busy day!
Sale price
Rs. 325.00
Regular price
Rs. 595.00
Tax included.
1.Why Divine Foods ABCDE Latte Mix? Goodness for Working towards Strengthening your Immunity
2.HOW TO MAKE IT? Take two spoons of 'The Divine Foods' ABCDE Latte Mix. Add 120ml of hot or warm milk. Stir the contents well and let it dissolve. It can also be consumed with warm water. 'The Divine Foods' ABCDE Latte Mix"is a natural health drink and it is adviced to consume it twice a day, that is in mornings and evenings.
3. BENEFITS : promises good gut heal.keeping your cholesterol levels in check and regulating your blood pressure.enhances vision.
4.PURITY AND PACKAGING: 'The Divine Foods' ABCDE Latte Mix is free from added additives, artificial colours, flavours, adulterants and preservatives. It is 100% pure, organic and certified as pesticide free. We check each batch of the milk mix and pack it in an eco-friendly reusable tin.