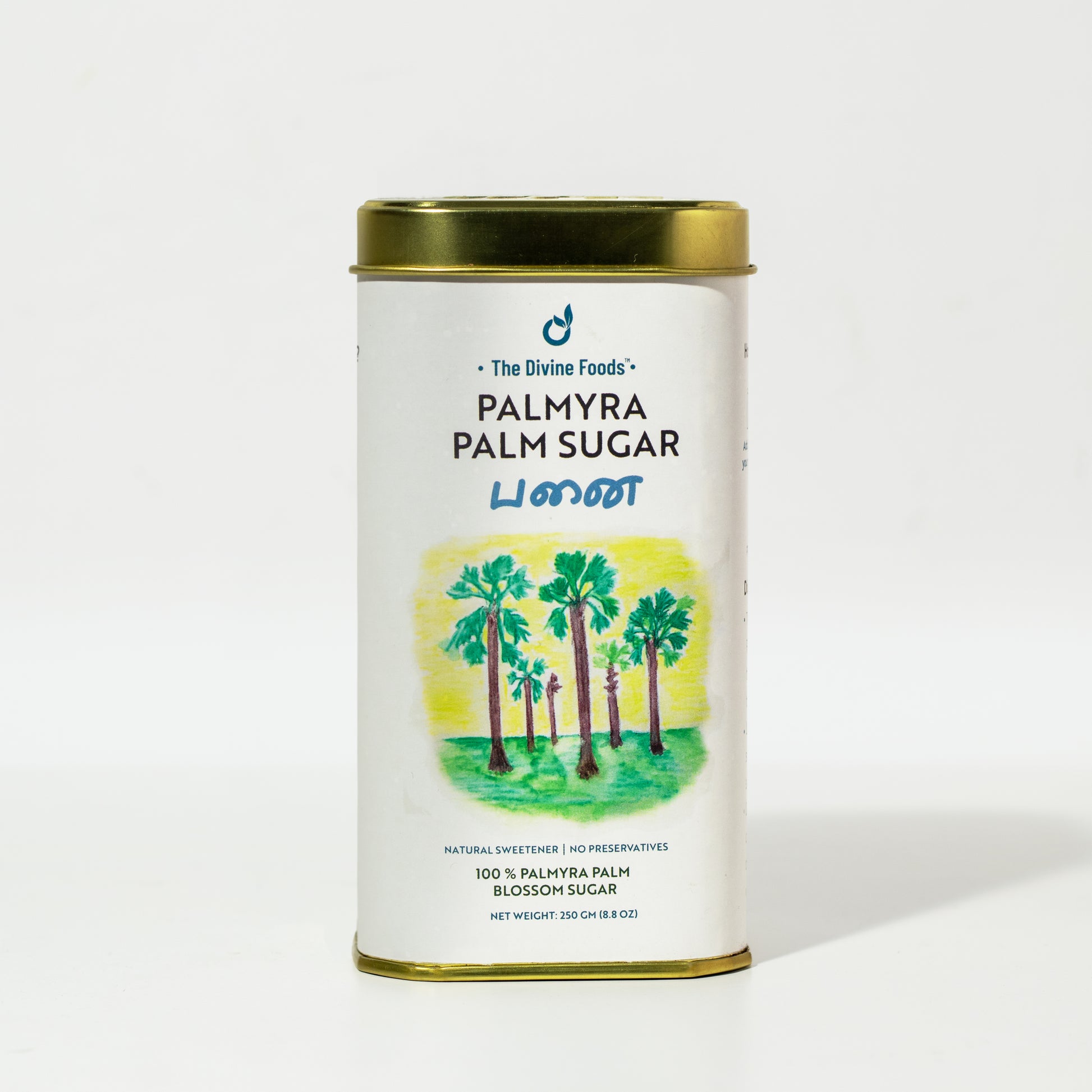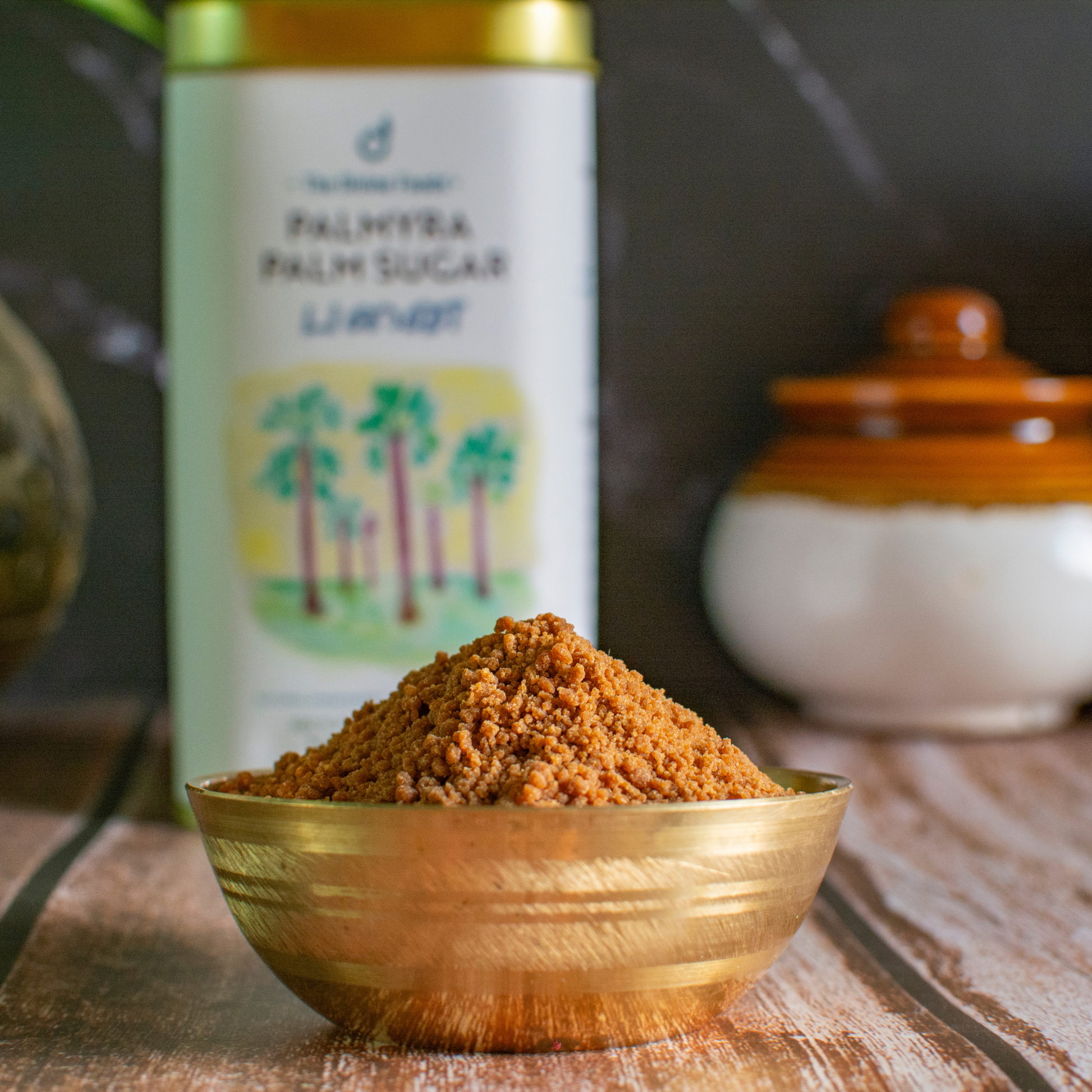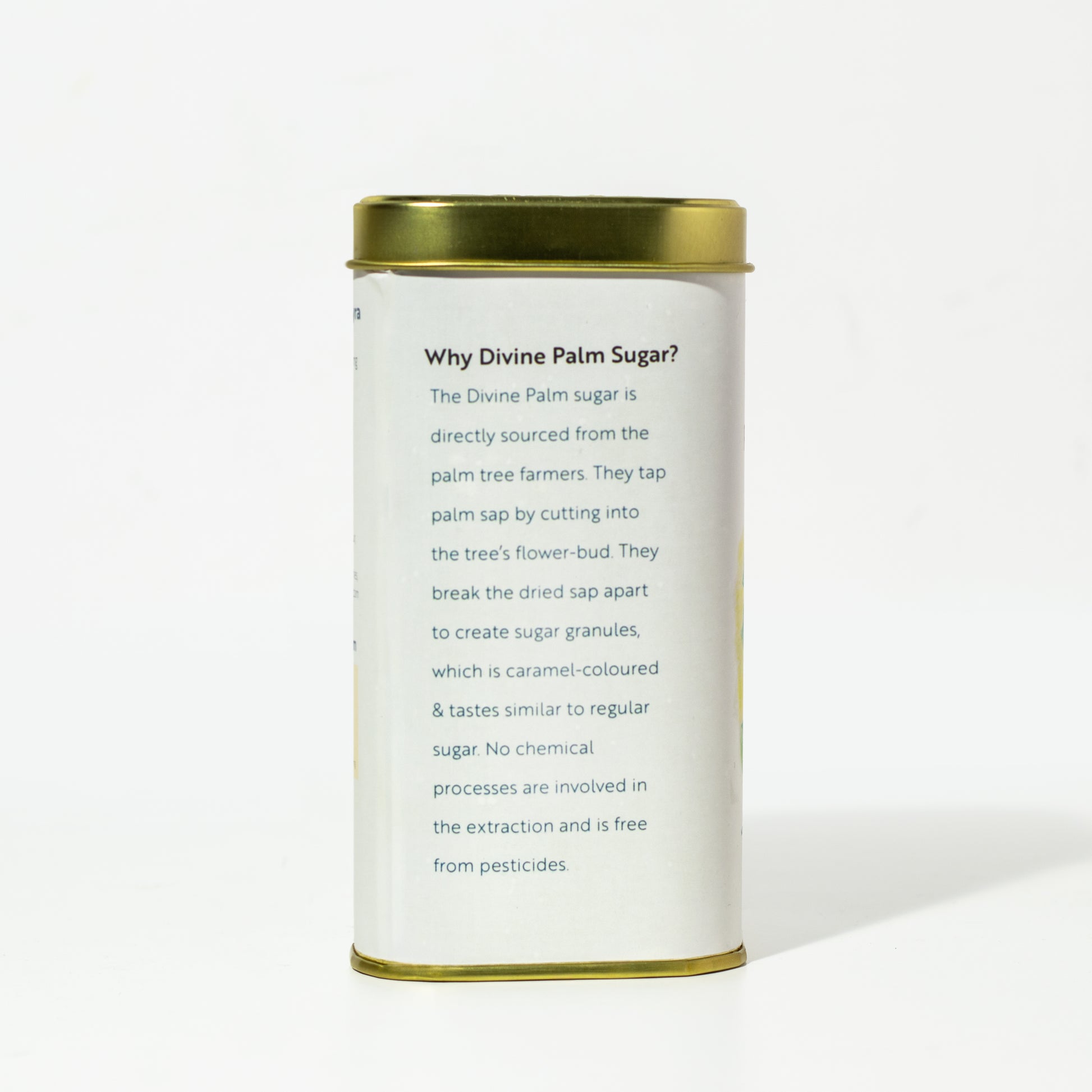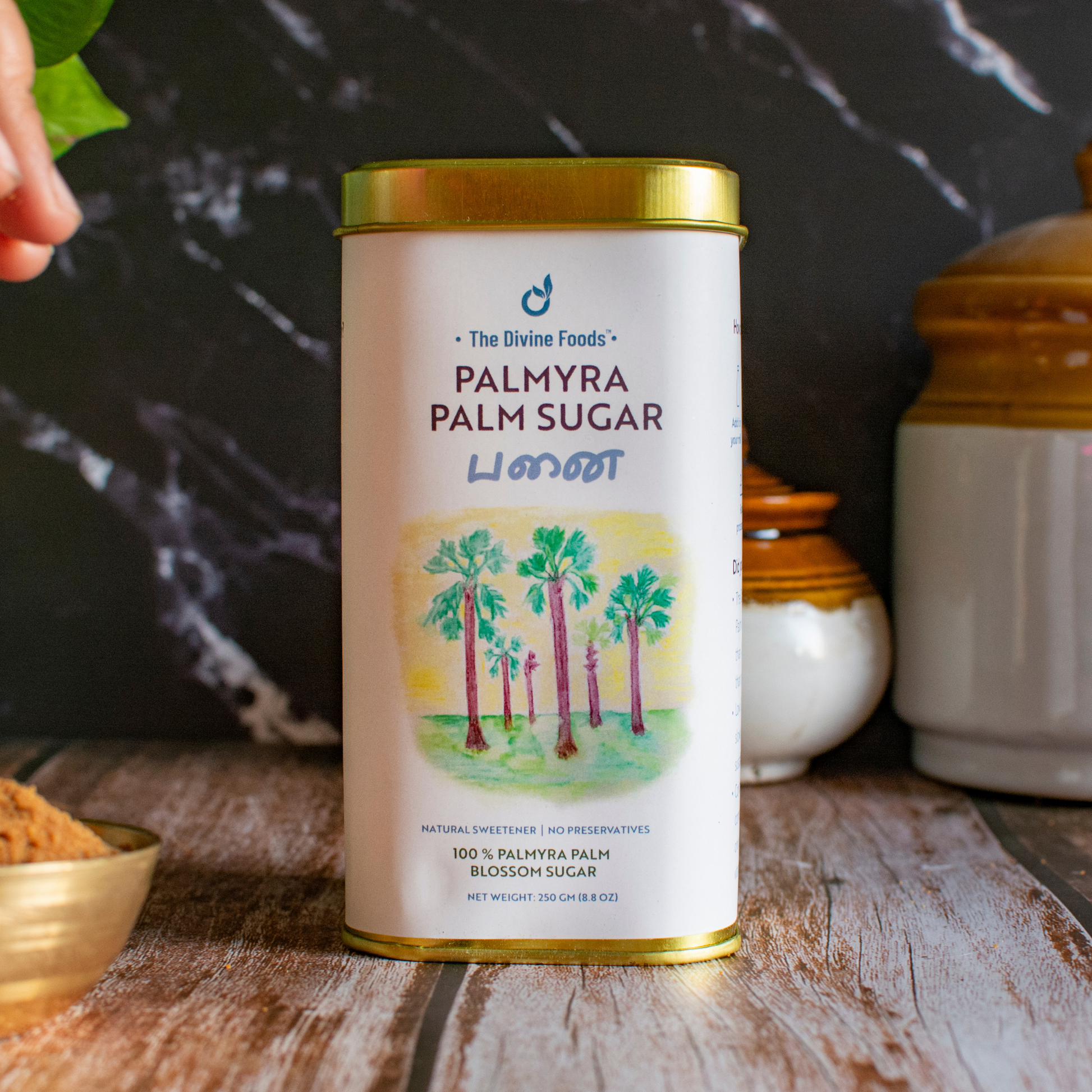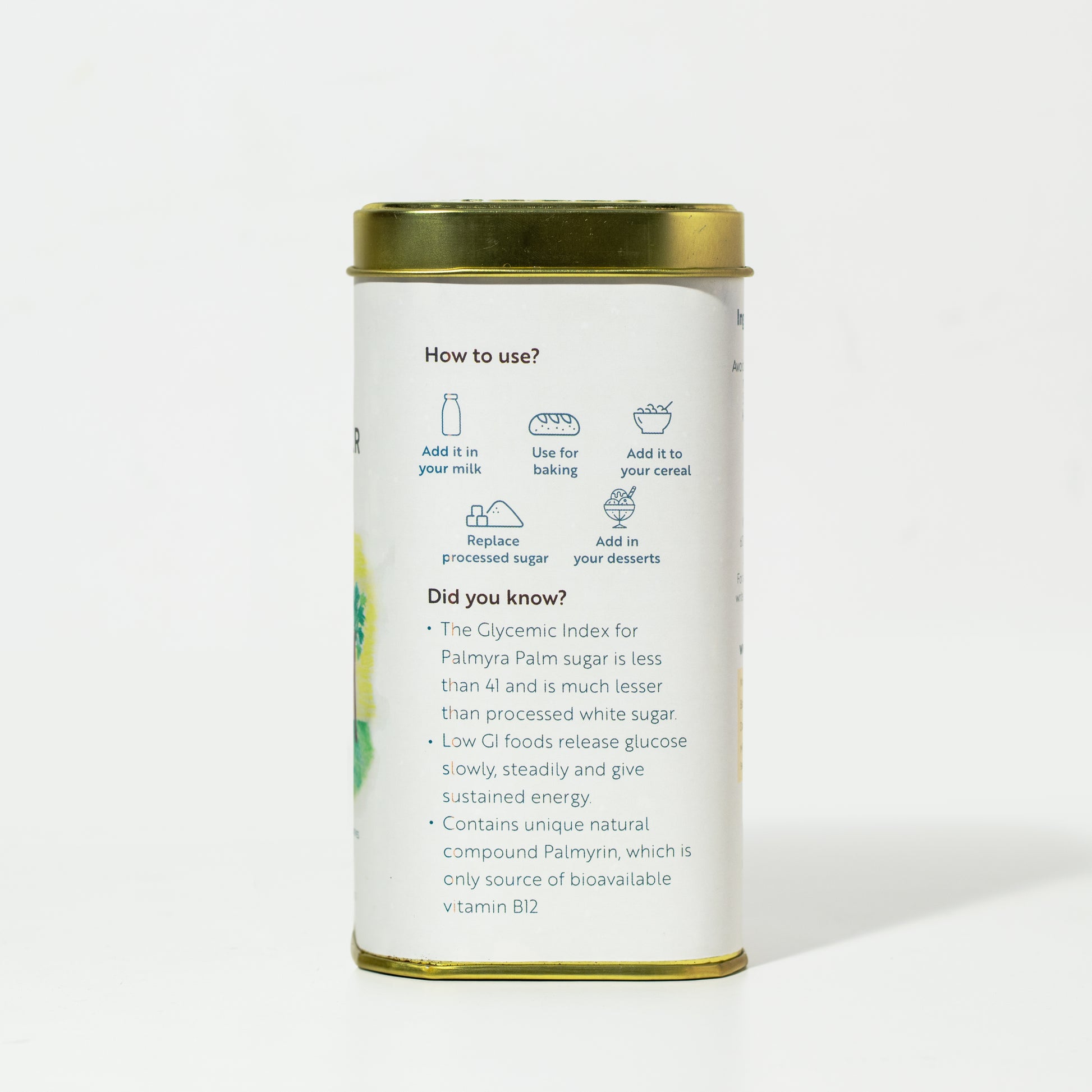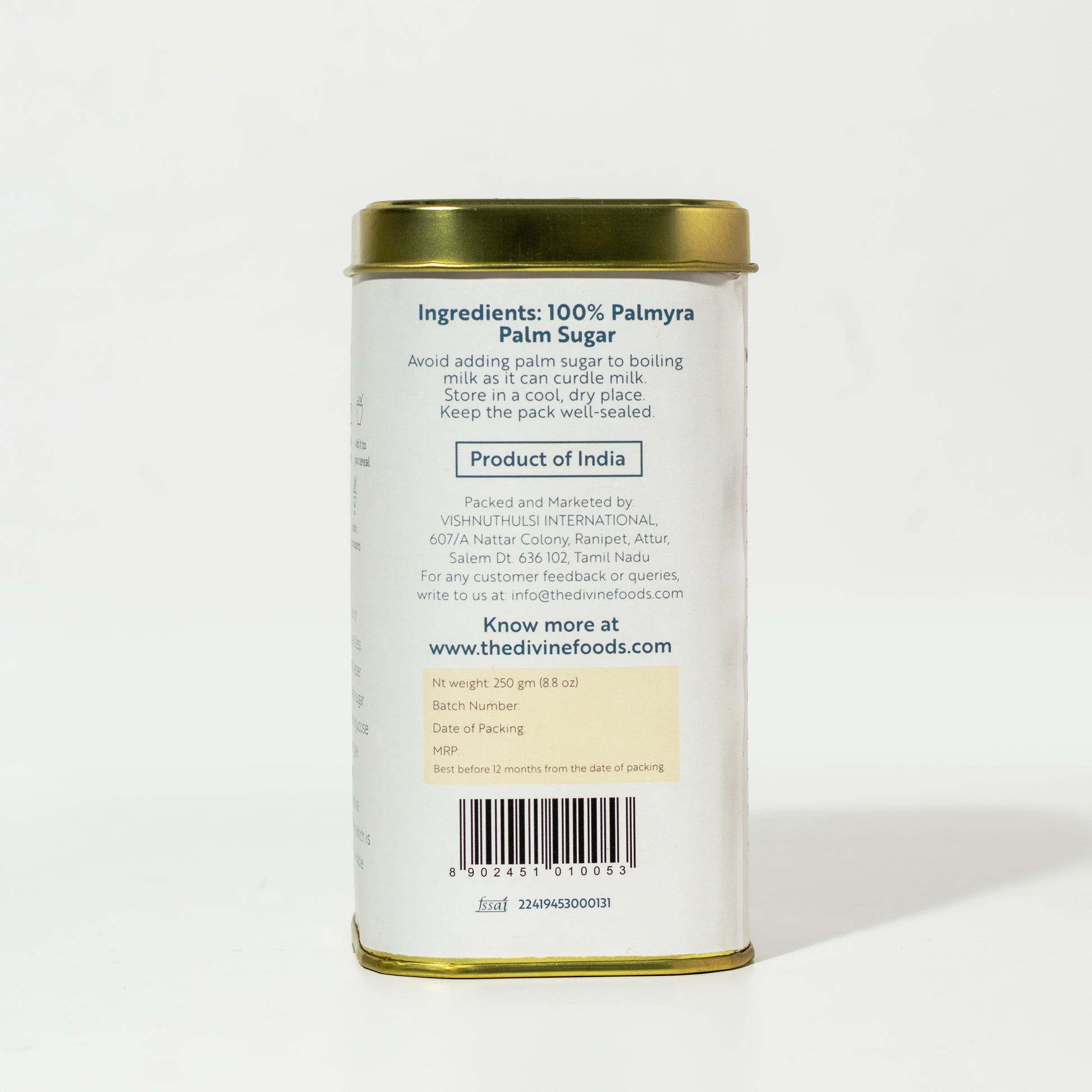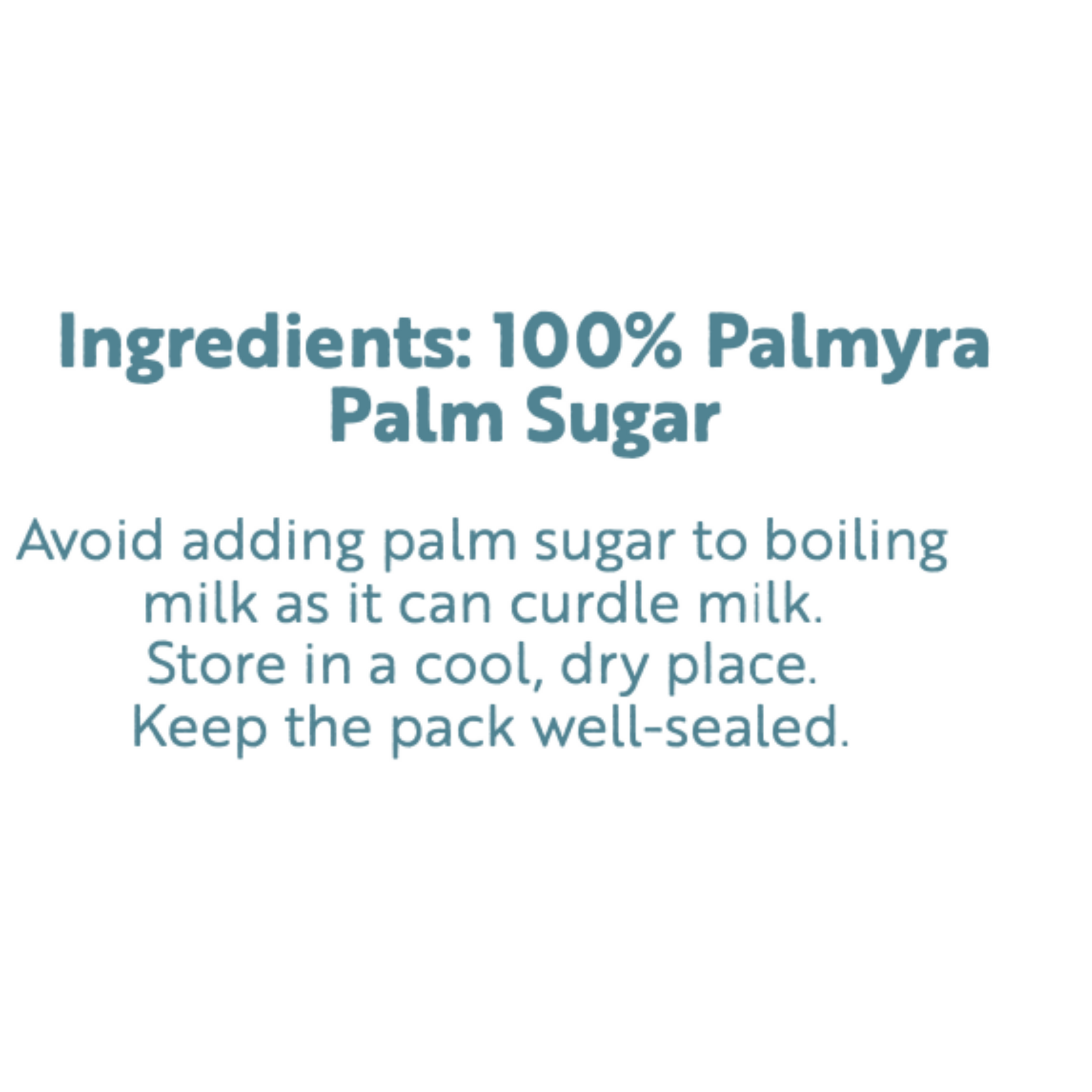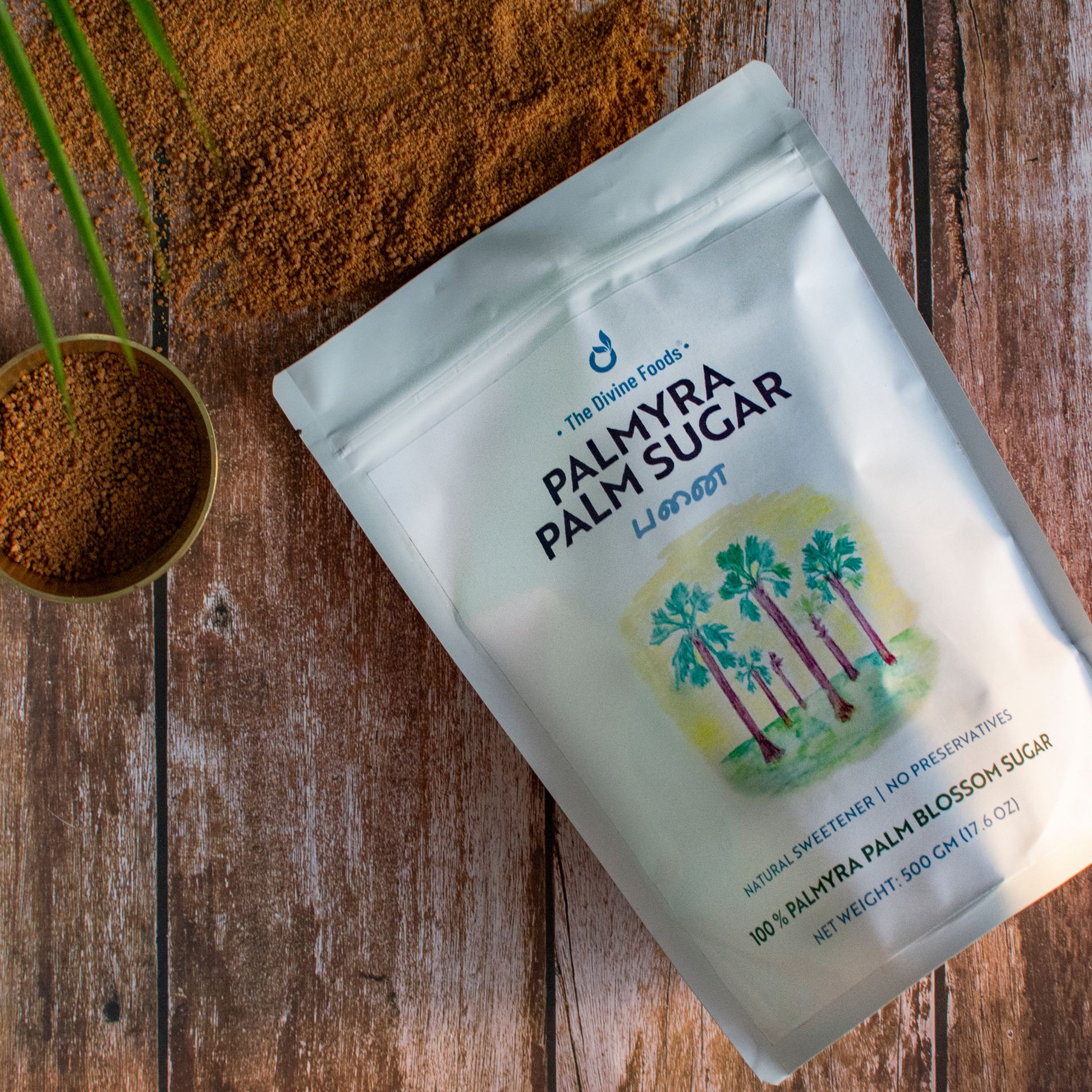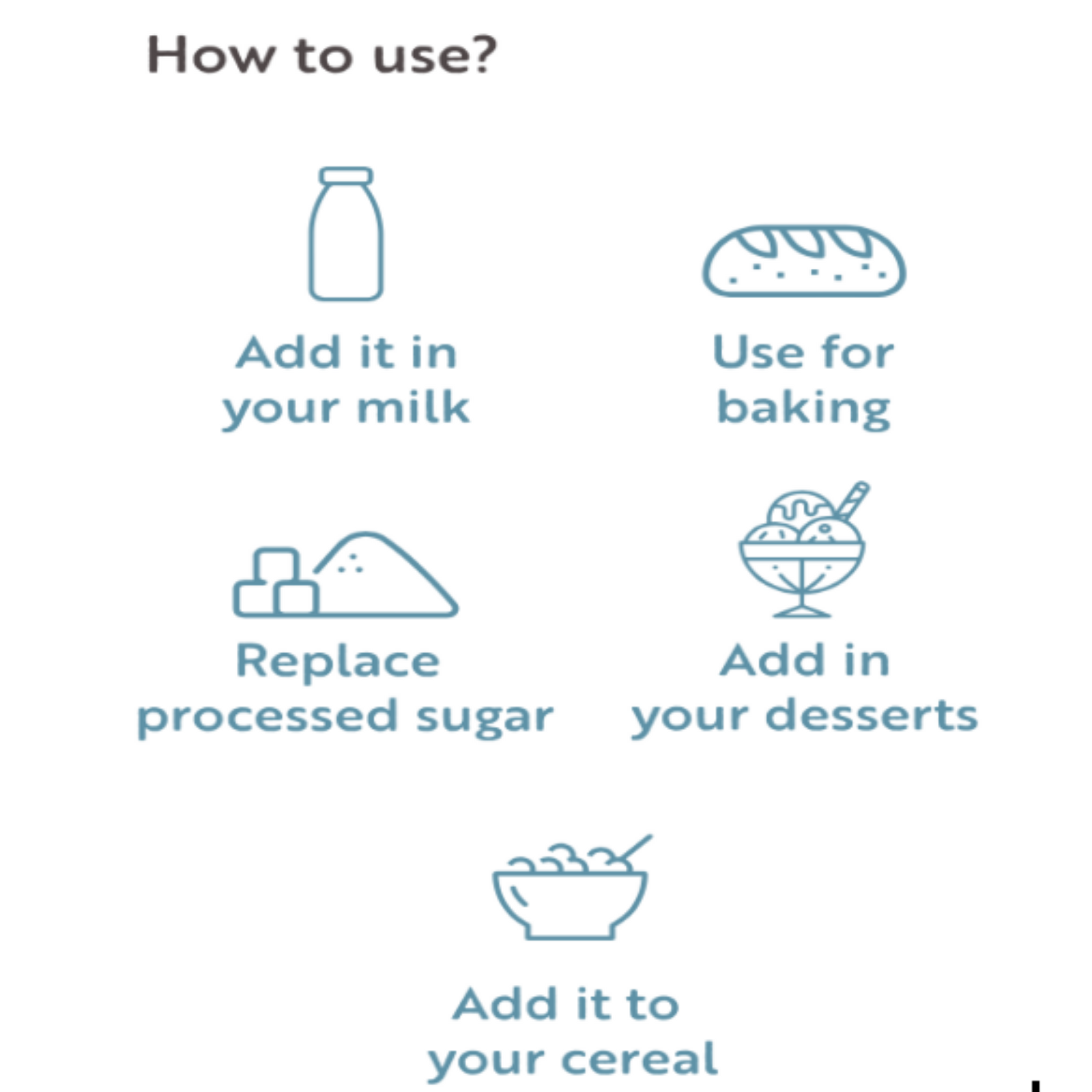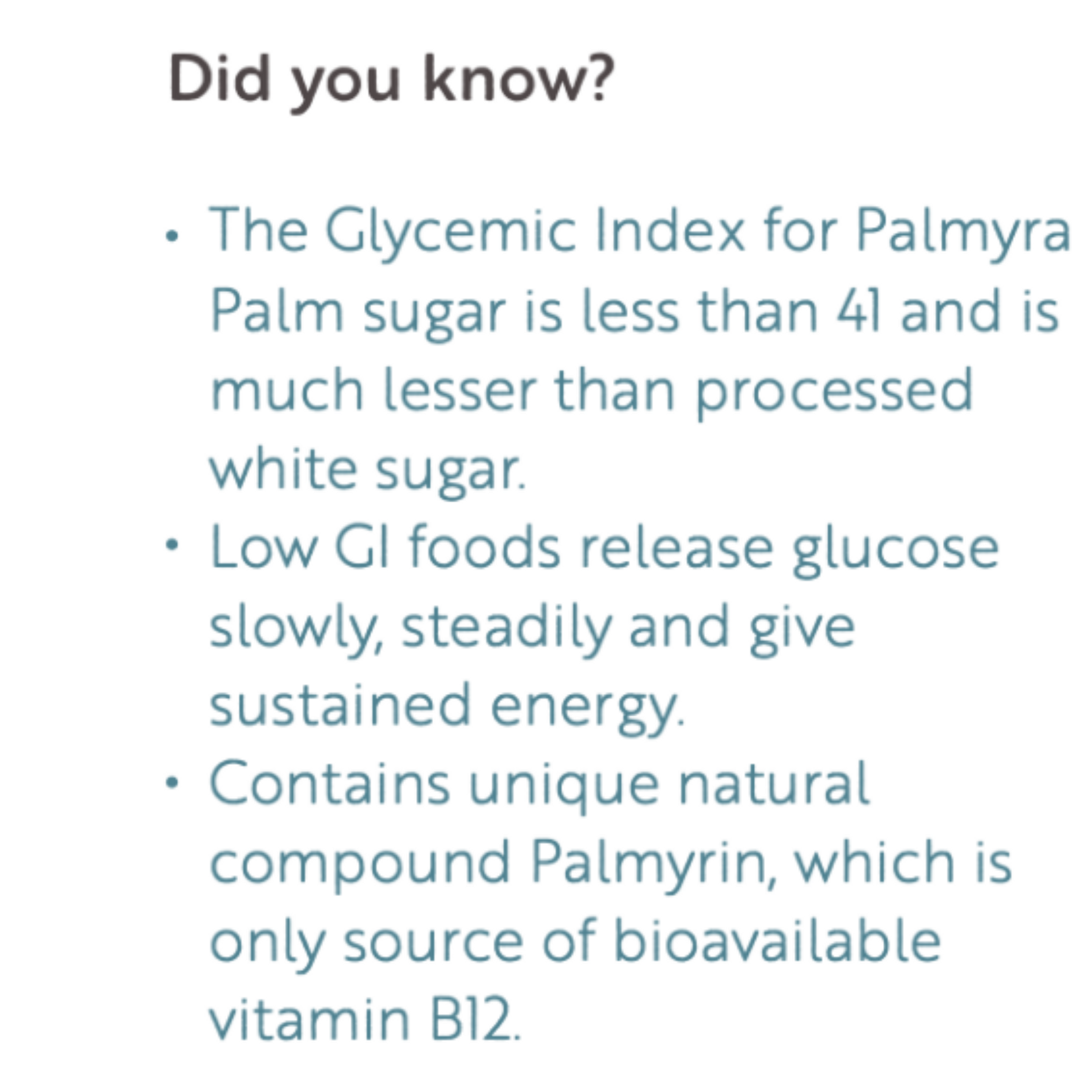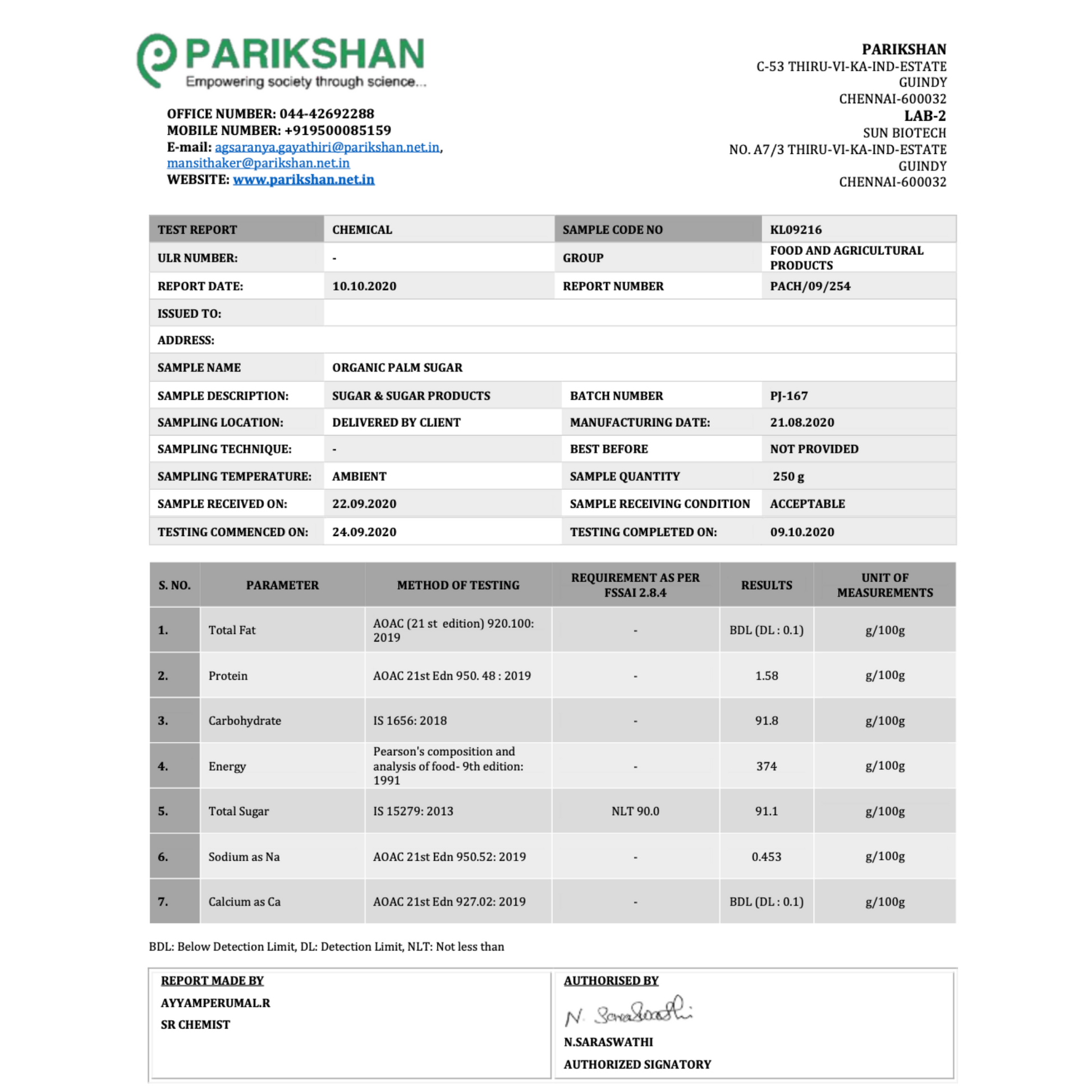 Organic Palmyra Palm Sugar | Natural Sweetener, Sugar Alternative | Unrefined
Made from an all-natural palmyra sap sourced directly from non-GMO farmers in Tuticorin, Tamil Nadu, our Palm Sugar is sure to bring flavor and a dose of goodness to your meals or desserts. With a lower Glycemic Index (GI) than most refined sugars and honey, sweetness is a guarantee. The added benefits of high Vitamin B12 content along with a reusable tin and pouch are a welcome bonus!
Sale price
Rs. 245.00
Regular price
Rs. 269.00
Tax included.
WHY AUTHENTIC ORGANIC PALMYRA PALM SUGAR FROM TUTICORIN? "The Divine Foods" organic Palm sugar is harvested from Palmyra palm trees in partnership with local organic and non-GMO farmers in Tuticorin, Tamil Nadu, INDIA. 

PREMIUM PERFECT ALL NATURAL SWEETENER:  Traditional "The Divine Foods" Palm Sugar powder natural is unrefined and non-distilled, so no chemicals are used in making it.

LOWER GLYCEMIC INDEX: LOWER GI than refined cane sugar has a GI of 80; honey 55 and palmyra palm sugar 35; The Palm Sugar has one of the lowest Glycemic Index.

CERTIFIED ORGANIC Palmyra Palm SUGAR IN A REUSABLE TIN: We check each batch of Palm Sugar and pack it in the reusable tin (250 gm) and refill pouch (500 gm).