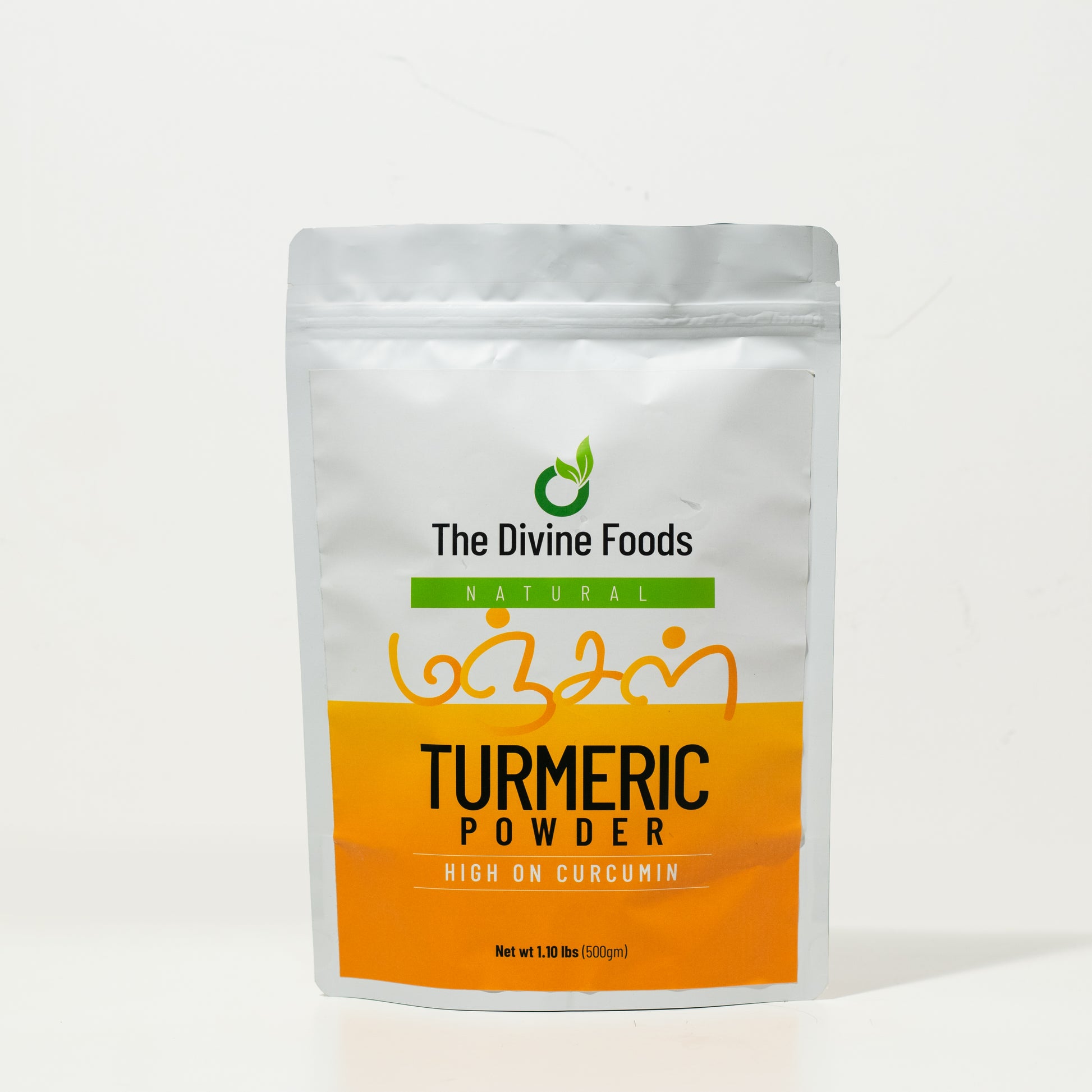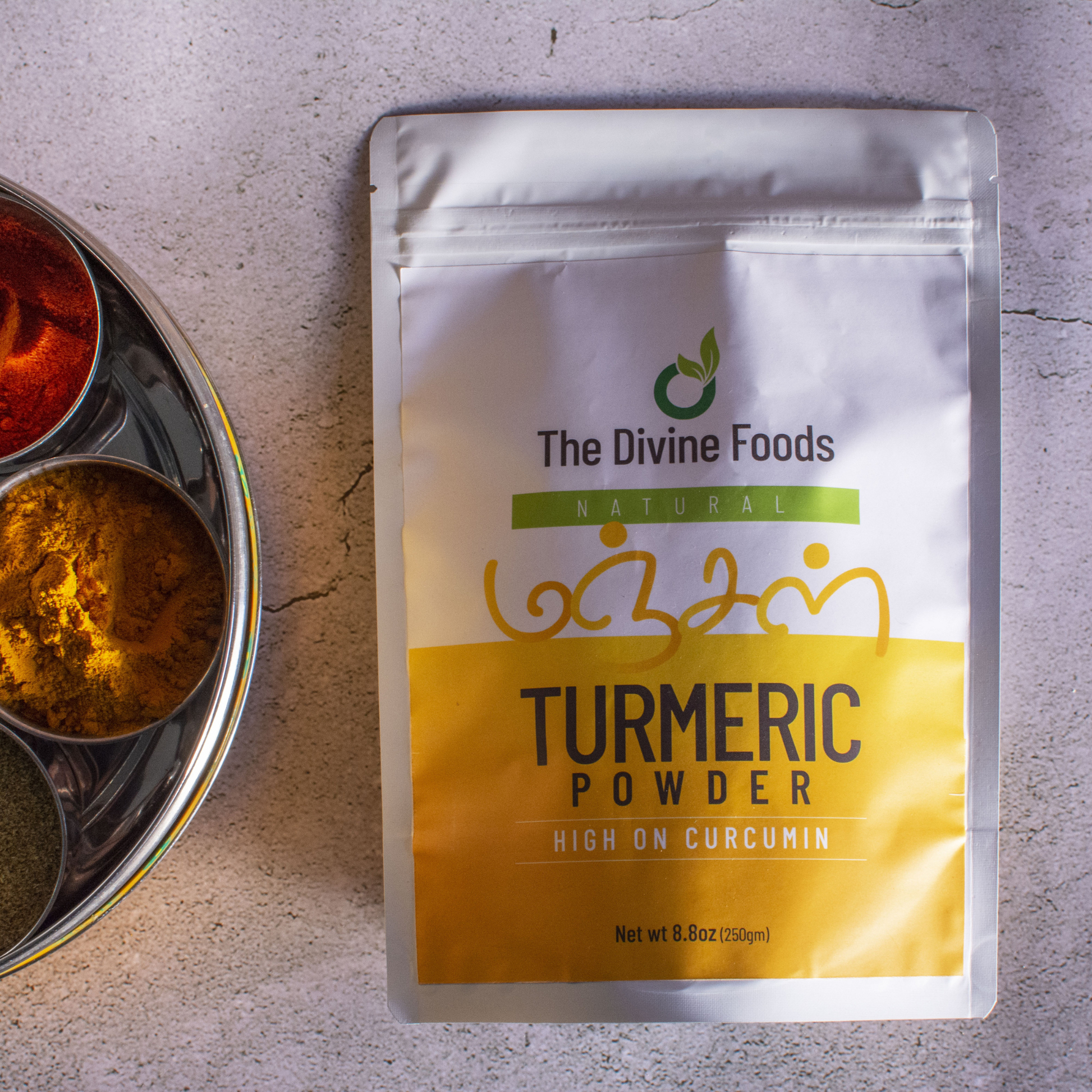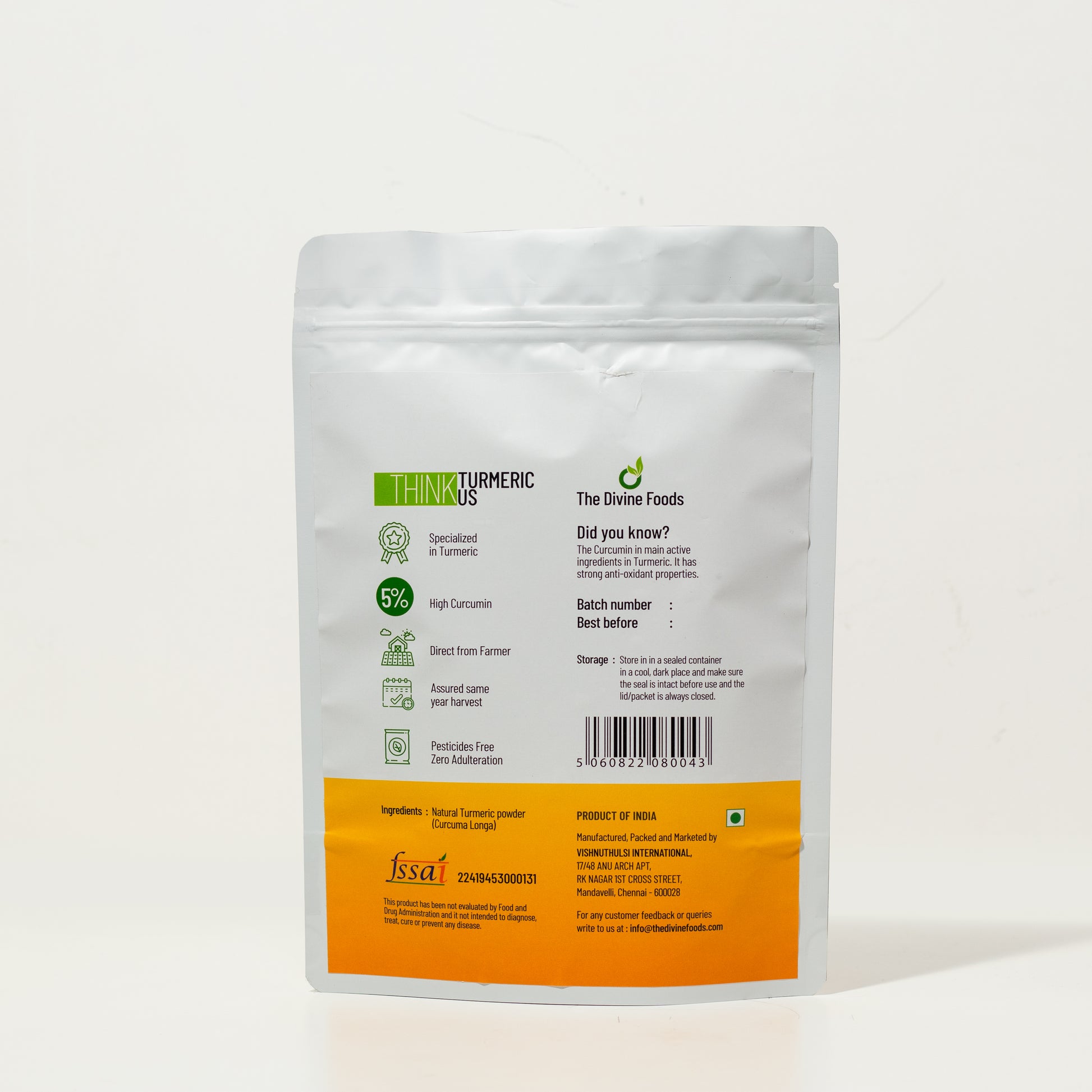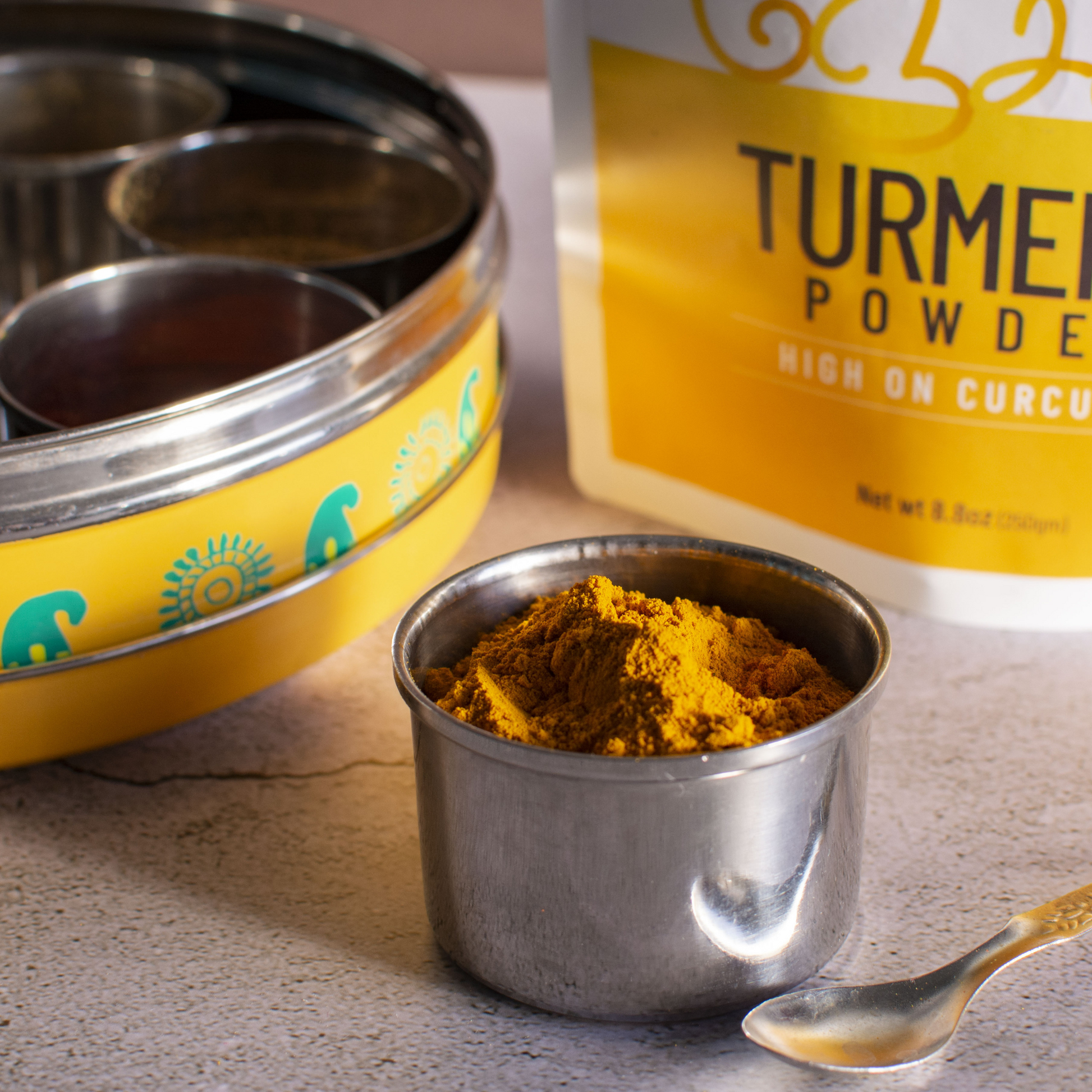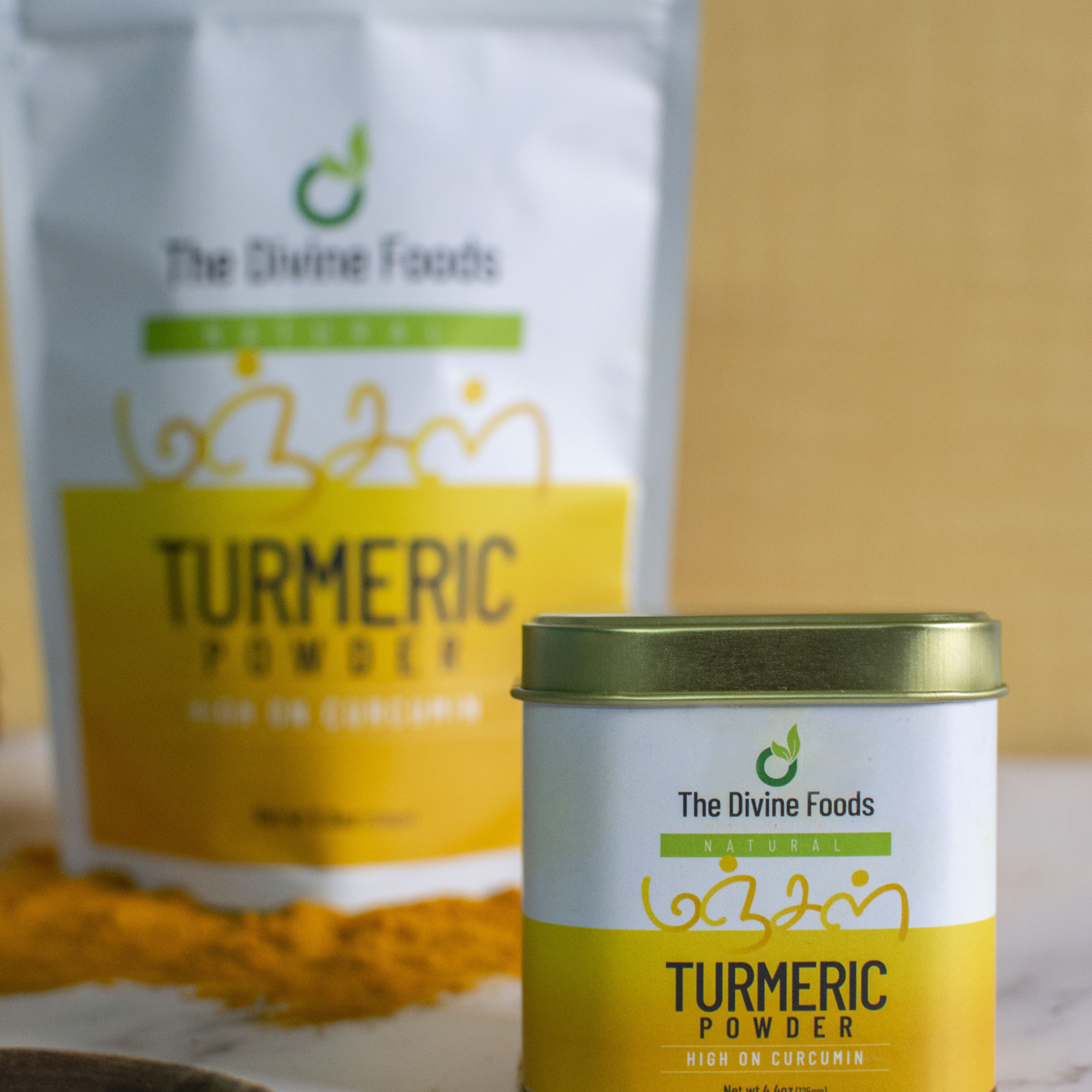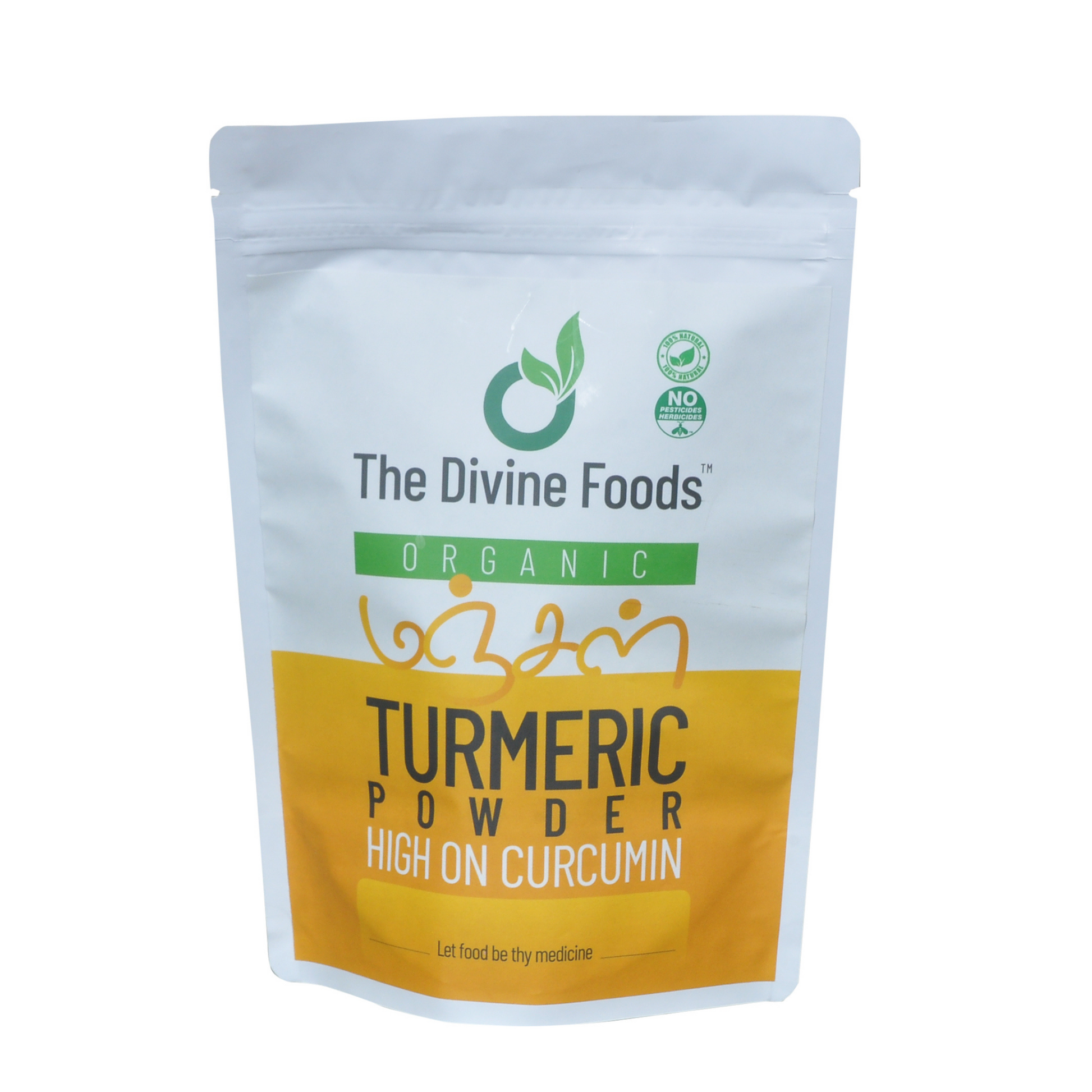 Organic Turmeric Powder | High Curcumin
Turmeric Powder has been used for centuries in traditional medicine and culinary practices. One of the key components of Turmeric Powder is curcumin, a potent antioxidant and anti-inflammatory compound. It alleviates symptoms associated with chronic conditions such as arthritis, promotes digestive health, and supports cardiovascular well-being.
Sale price
Rs. 395.00
Regular price
Rs. 530.00
Tax included.
SPECIALISED IN TURMERIC: "The Divine Foods" is specialized in HIGH CURCUMIN TURMERIC sourced directly from INDIAN FARMERS. The Divine Foods Organic high curcumin turmeric powder contains more than 5% curcumin which helps us provide you with all the goodness of turmeric. It has been an ancient part of our households.
HIGH ON CURCUMIN: Curcumin, an active ingredient of turmeric makes turmeric what it is. Curcumin has an anti-inflammatory compound that helps our body fight foreign elements and repair biological damage.
COLOR AND FLAVOUR: The Divine Foods organic turmeric powder adds mesmerizing flavor, taste, and aroma to your food. The deep orange color and authentic smell will take you to the turmeric fields.
DIRECT FROM FARM: The Turmeric is sourced directly from organic Turmeric Farmers in India