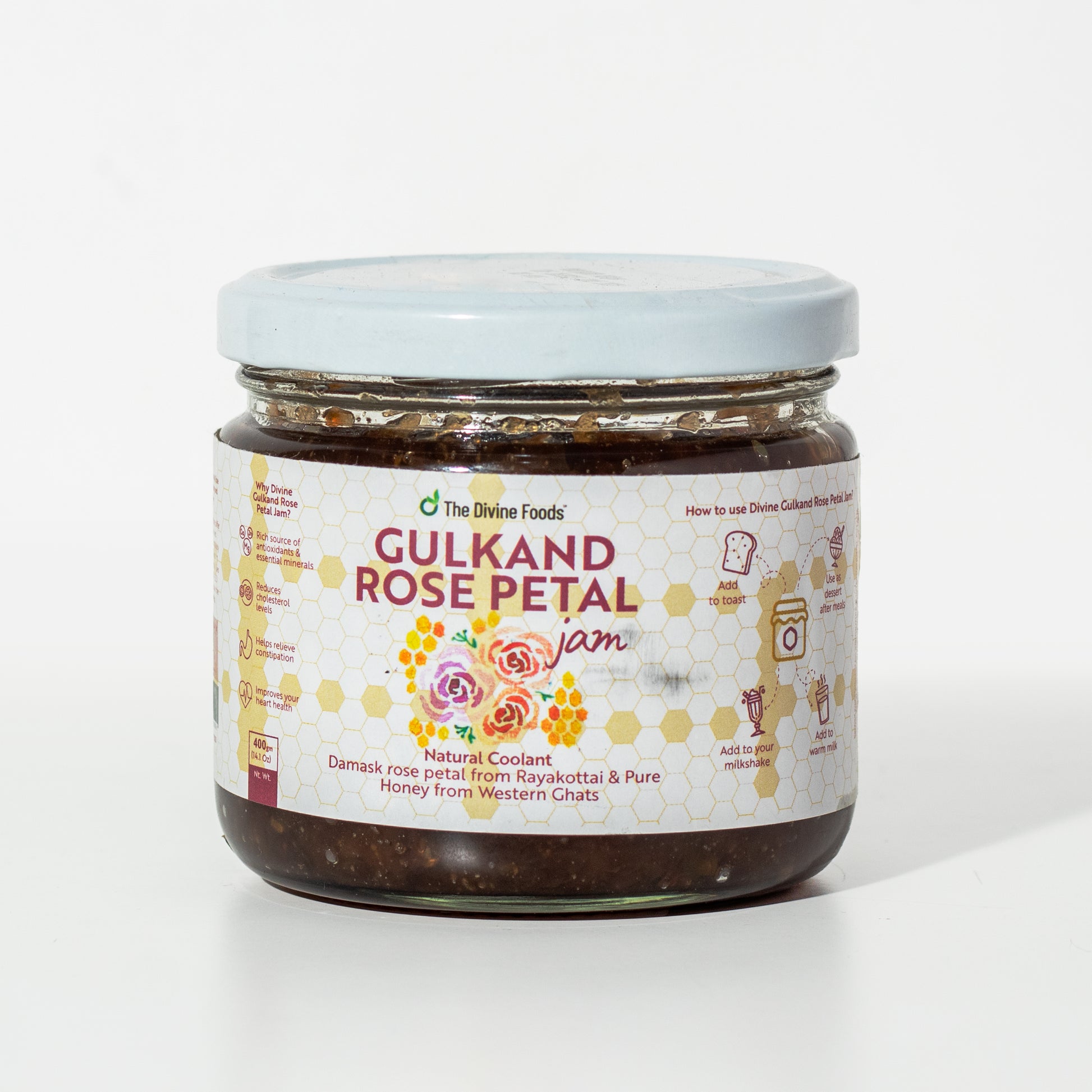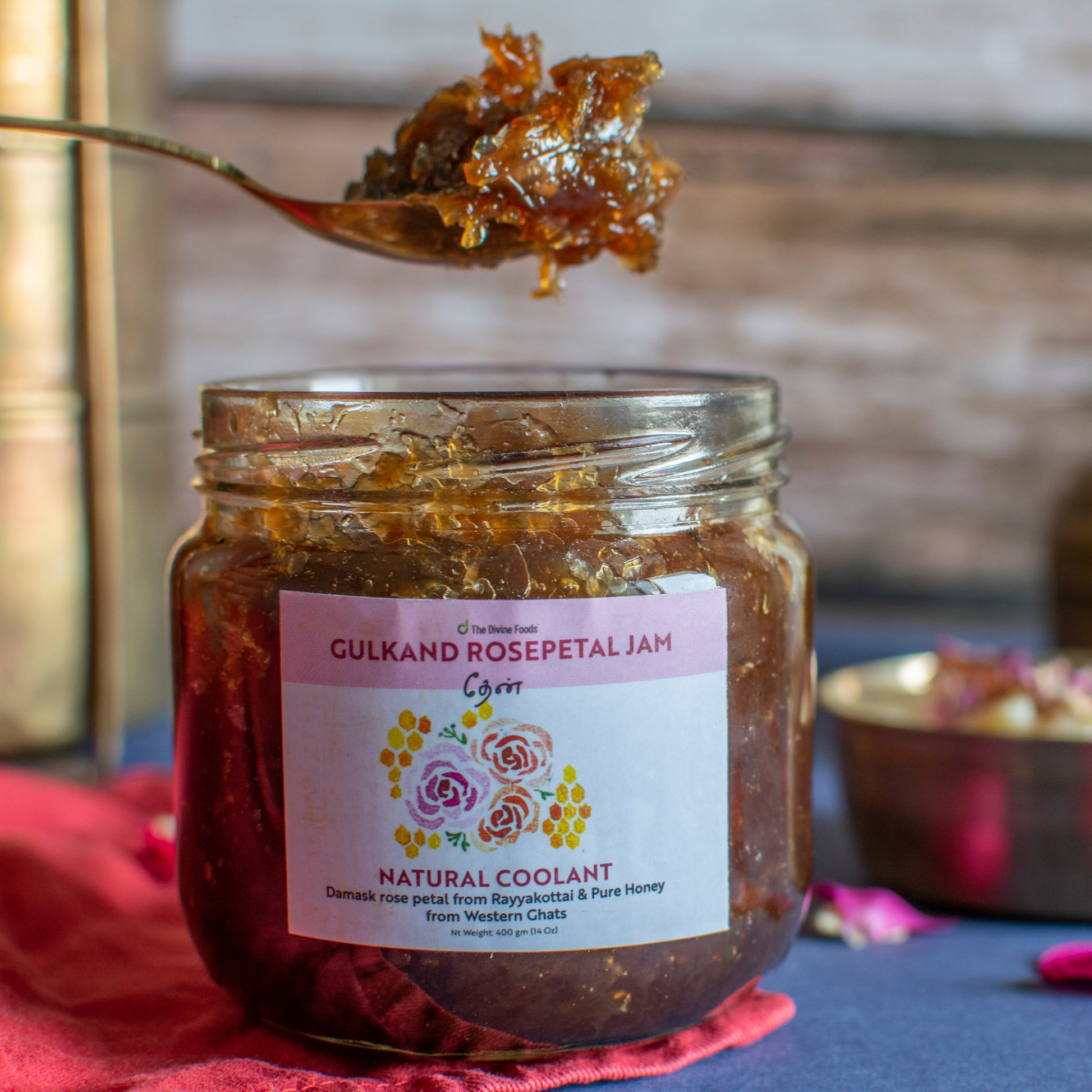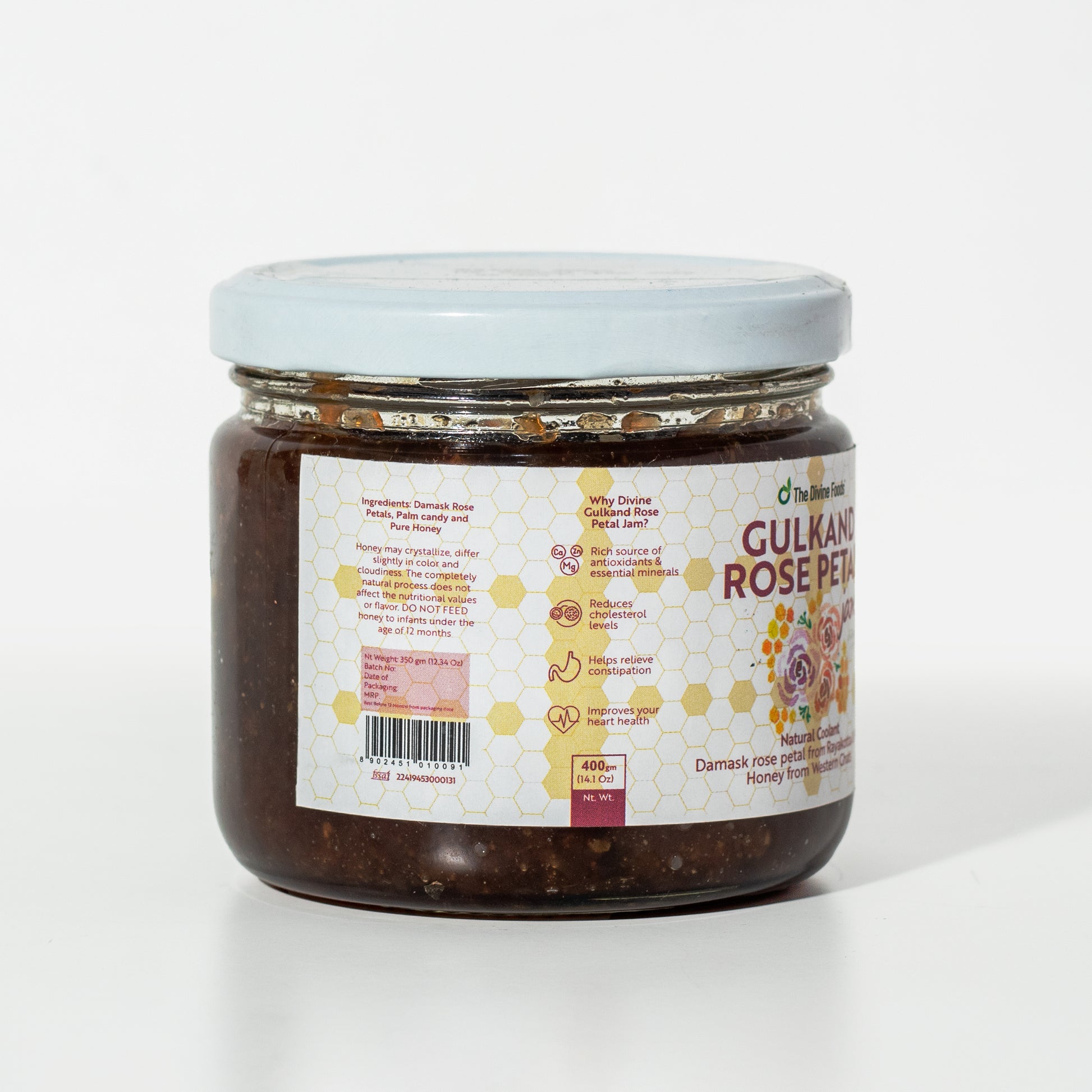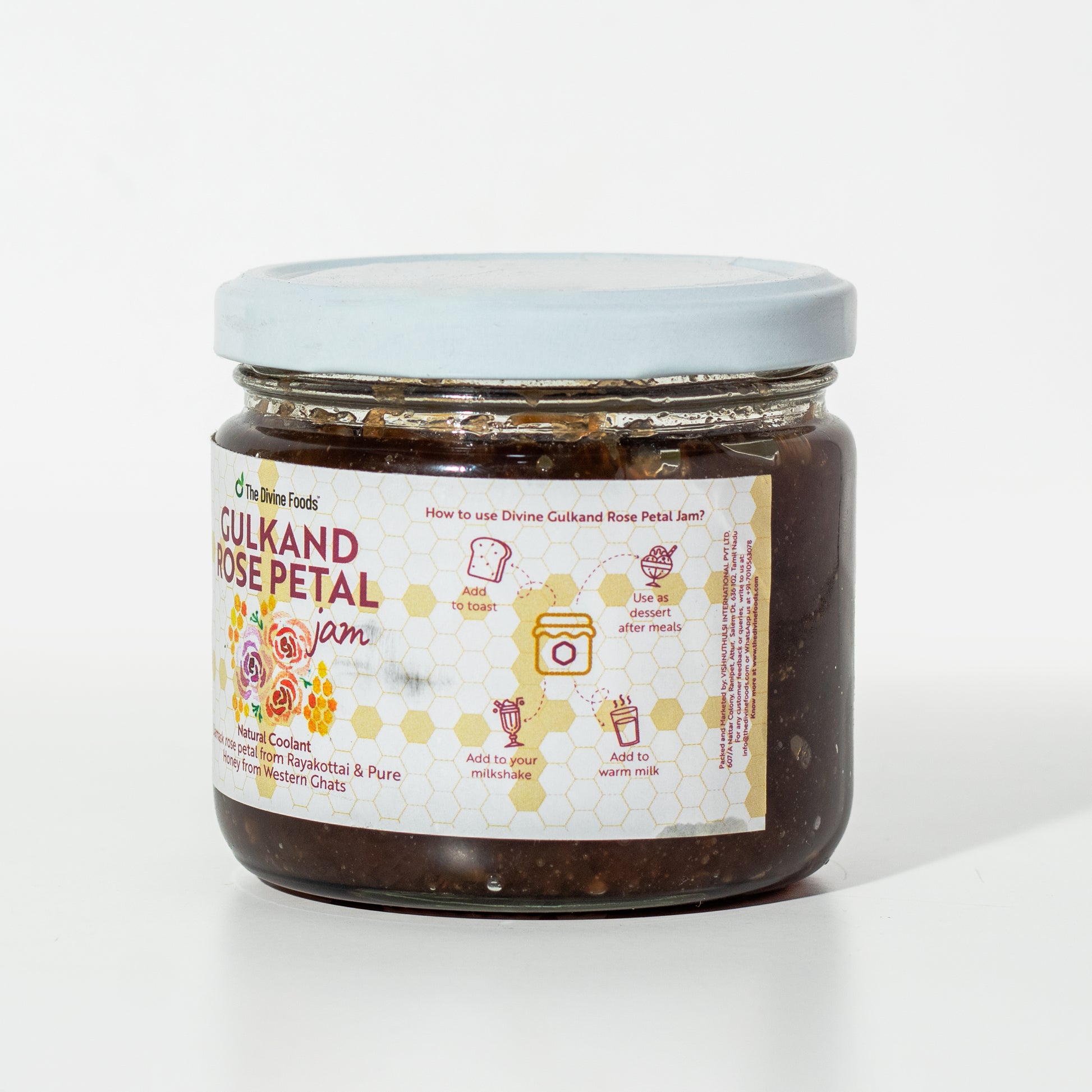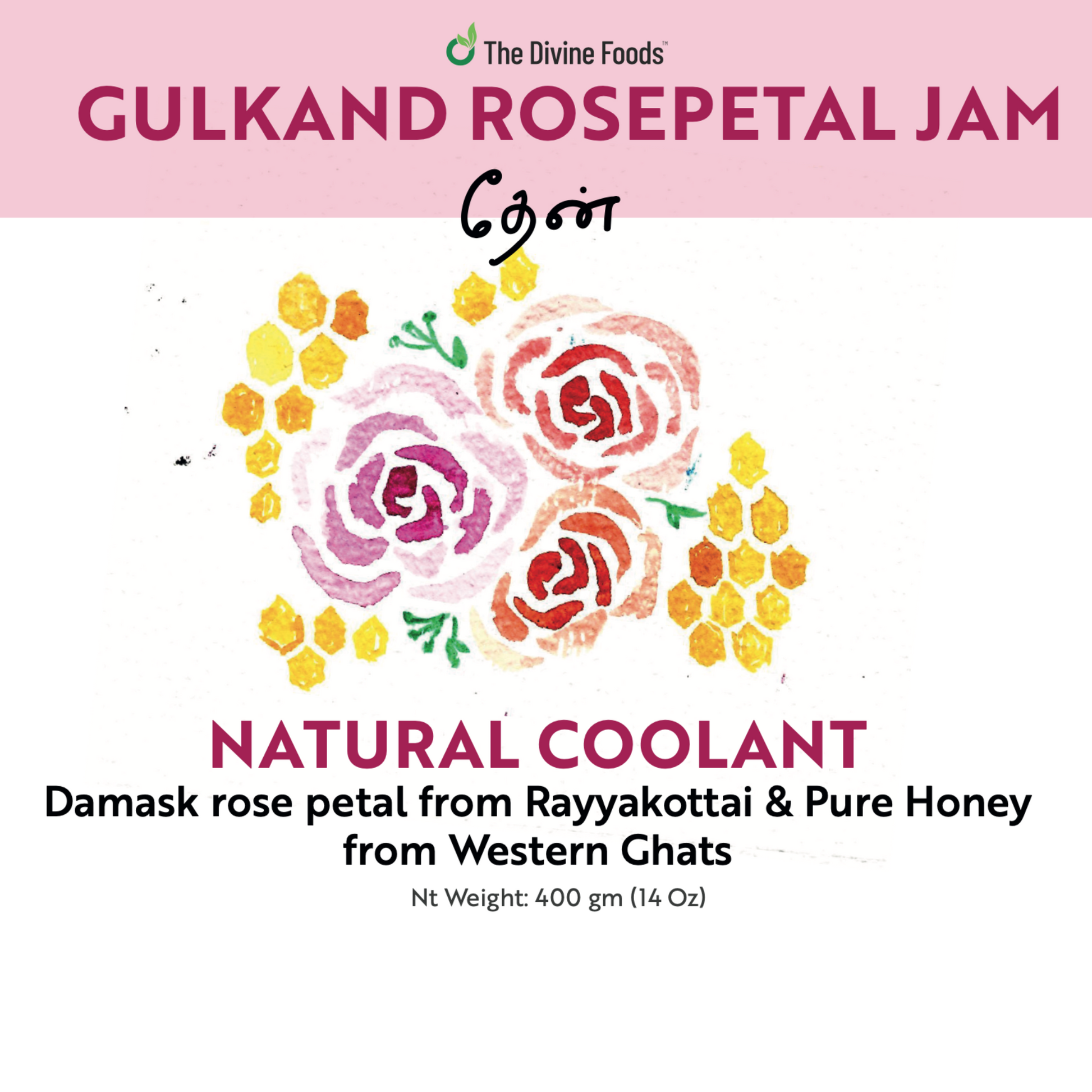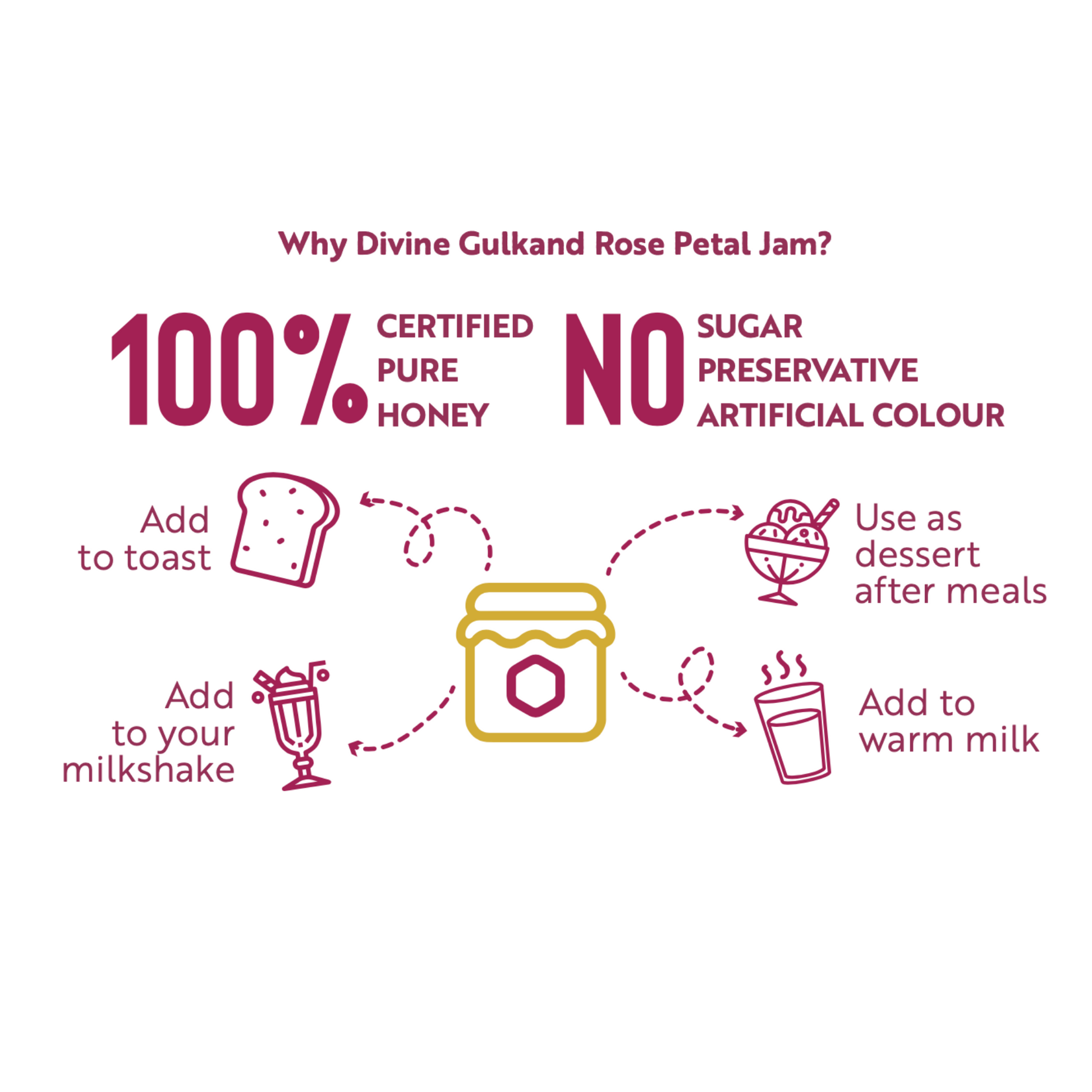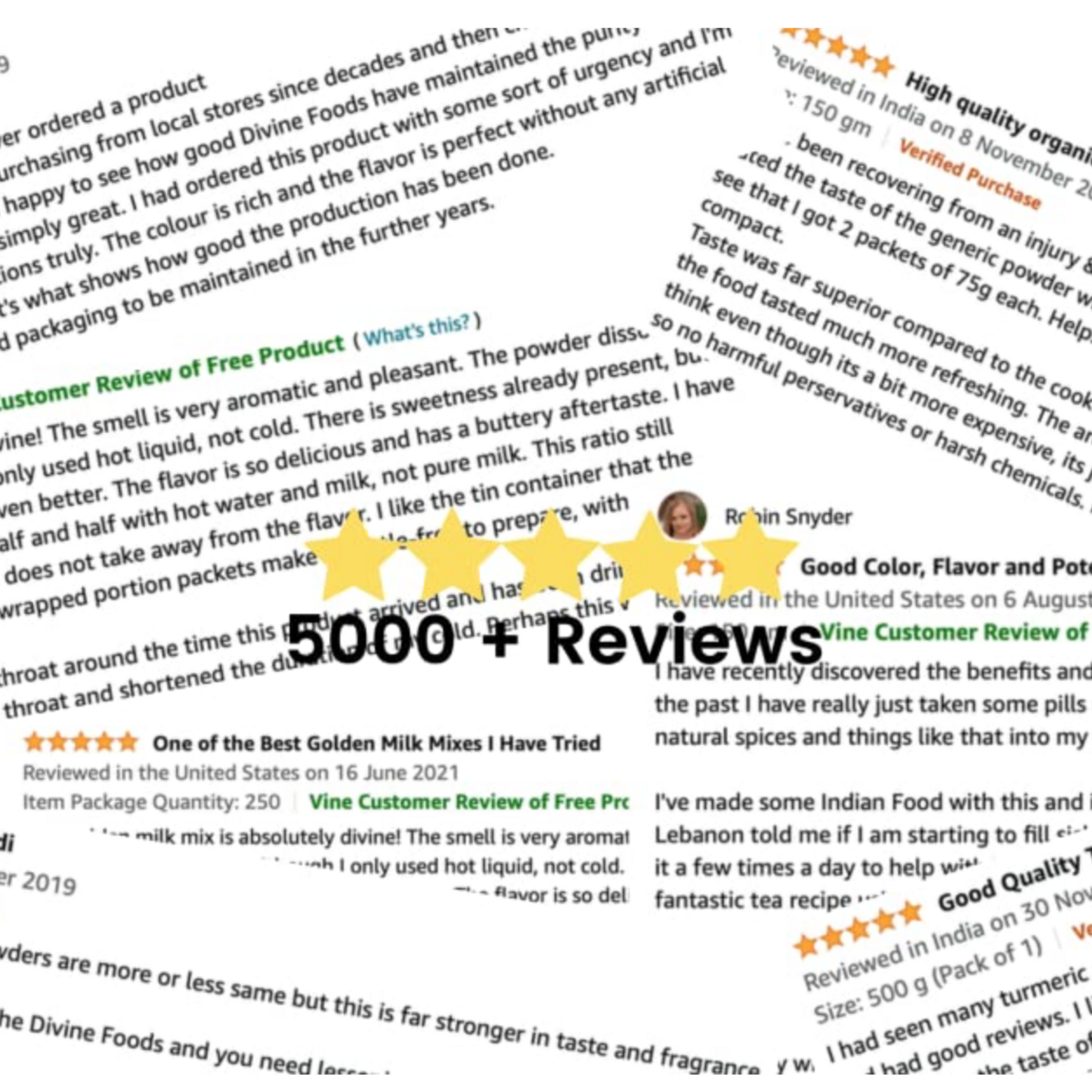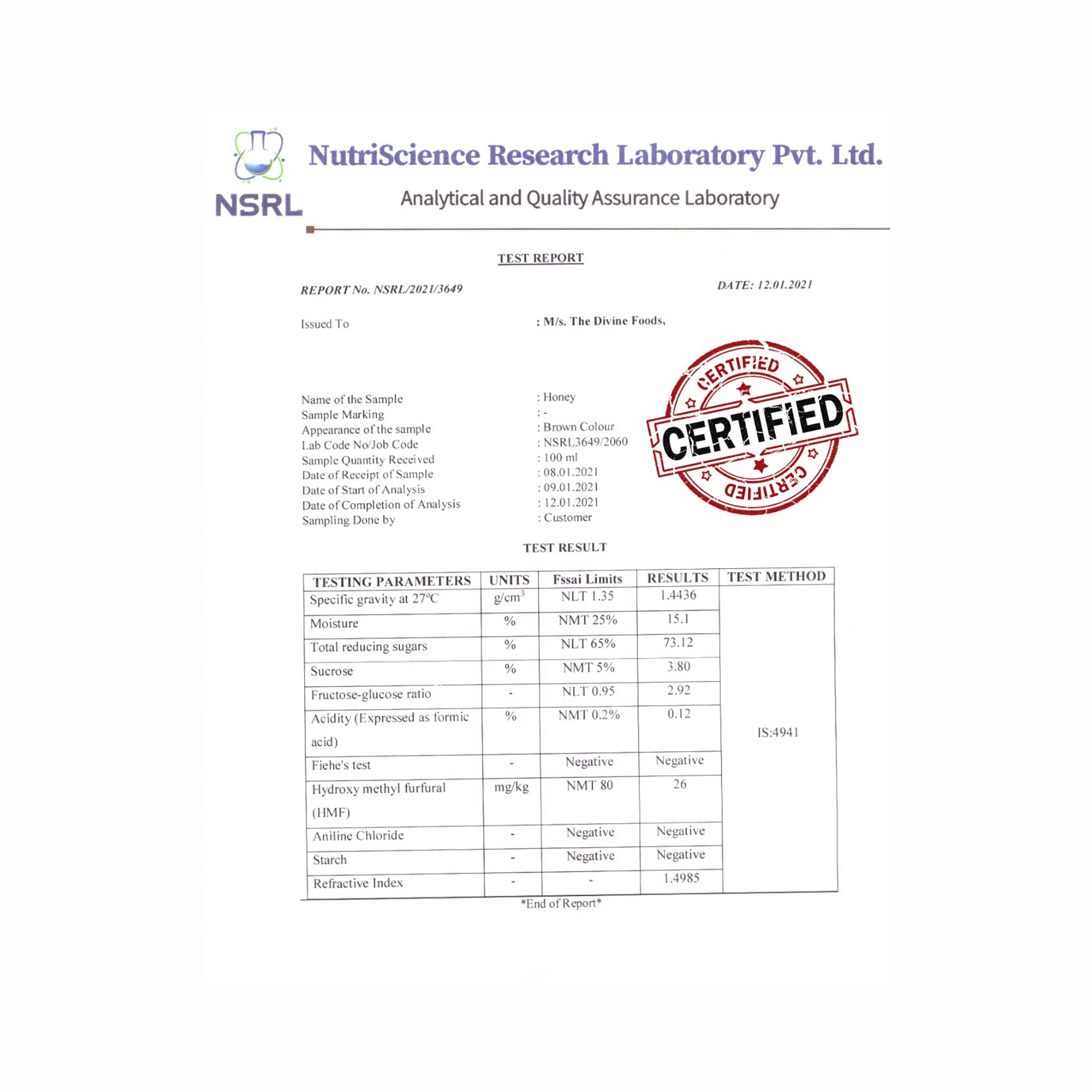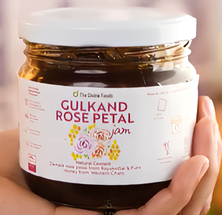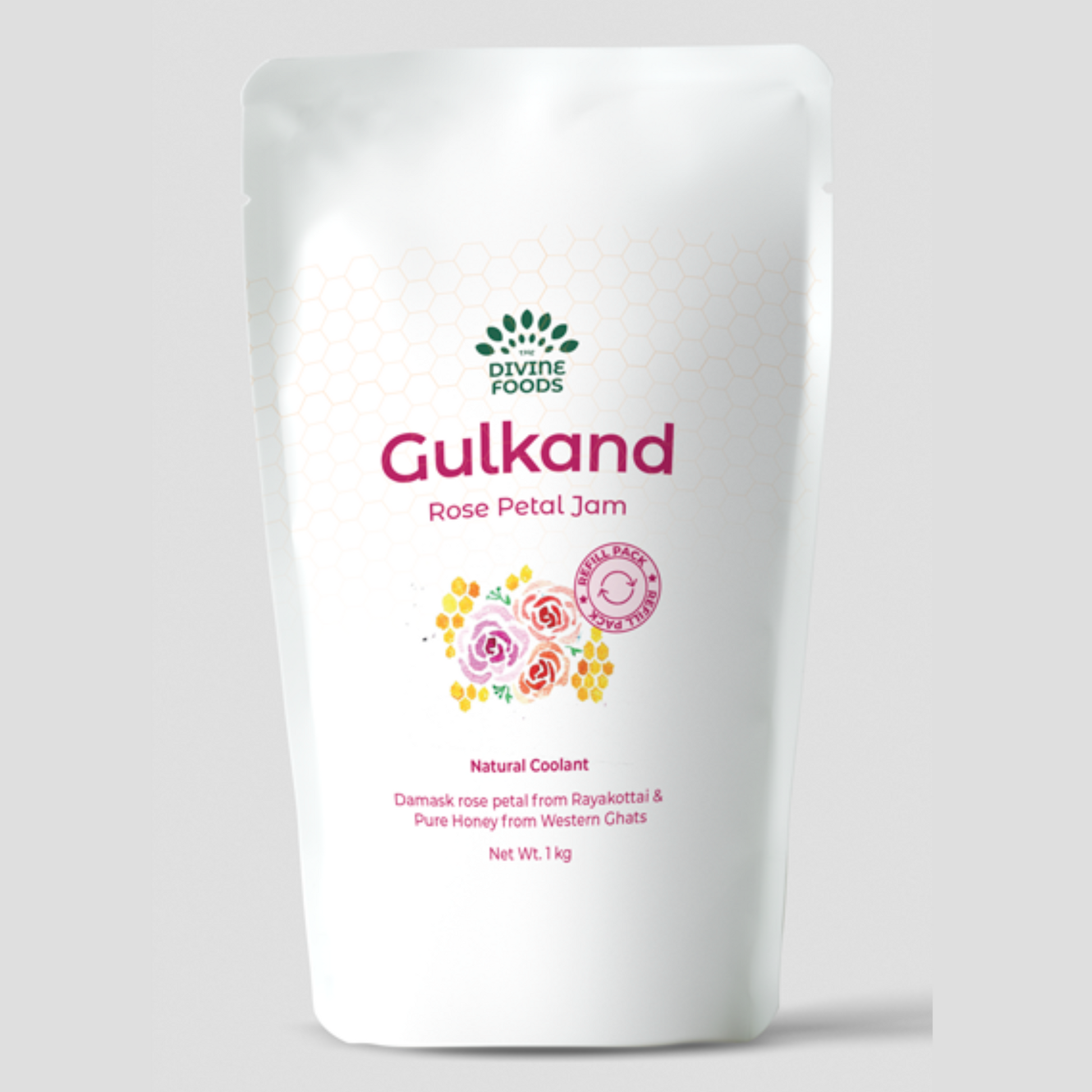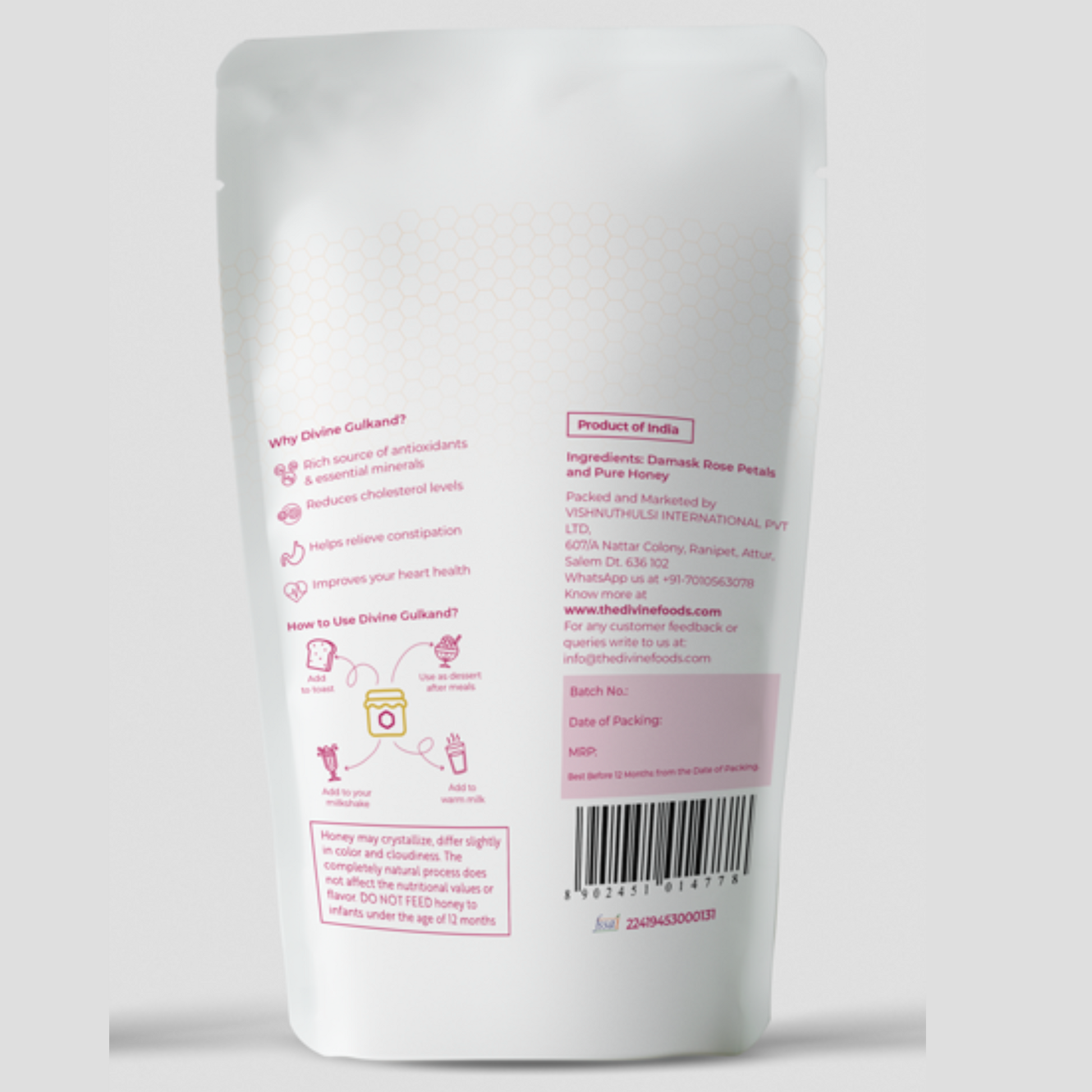 Pure Gulkand Honey Single Origin Unblended Natural Honey
Our organic Gulkand Rosepetal Jam is a strong source of antioxidants, lowers stomach acidity, and helps with digestive issues while improving appetite. It helps to prevent stomach ulcers and menstrual diseases including excessive bleeding, irregular periods, and menstrual cramps.
Sale price
Rs. 375.00
Regular price
Rs. 495.00
Tax included.
1. WHY 'THE DIVINE FOODS' GULKAND? : 'The Divine Foods' Honey Gulkand contains fresh pink Damask Rose from Rayakottai, Tamilnadu. 
2. PURITY: 'The Divine Foods' Gulkand is free from added additives, artificial colors, flavors, and adulterants. It is 100% pure and has a natural taste.
3. NATURAL COOLANT: 'The Divine Foods' Gulkand has cooling properties. It is a powerful antioxidant and a very good rejuvenator. 
4. BENEFITS: 'The Divine Foods' Gulkand is known to prevent menstruation disorders like heavy bleeding and irregular periods. It helps in relieving menstrual cramps too. 
5. IS IT CERTIFIED ?: 'The Divine Foods' Gulkand is Fieche's tested for ensuring purity. It is one of the best tests done to check for the adulteration of honey in India.