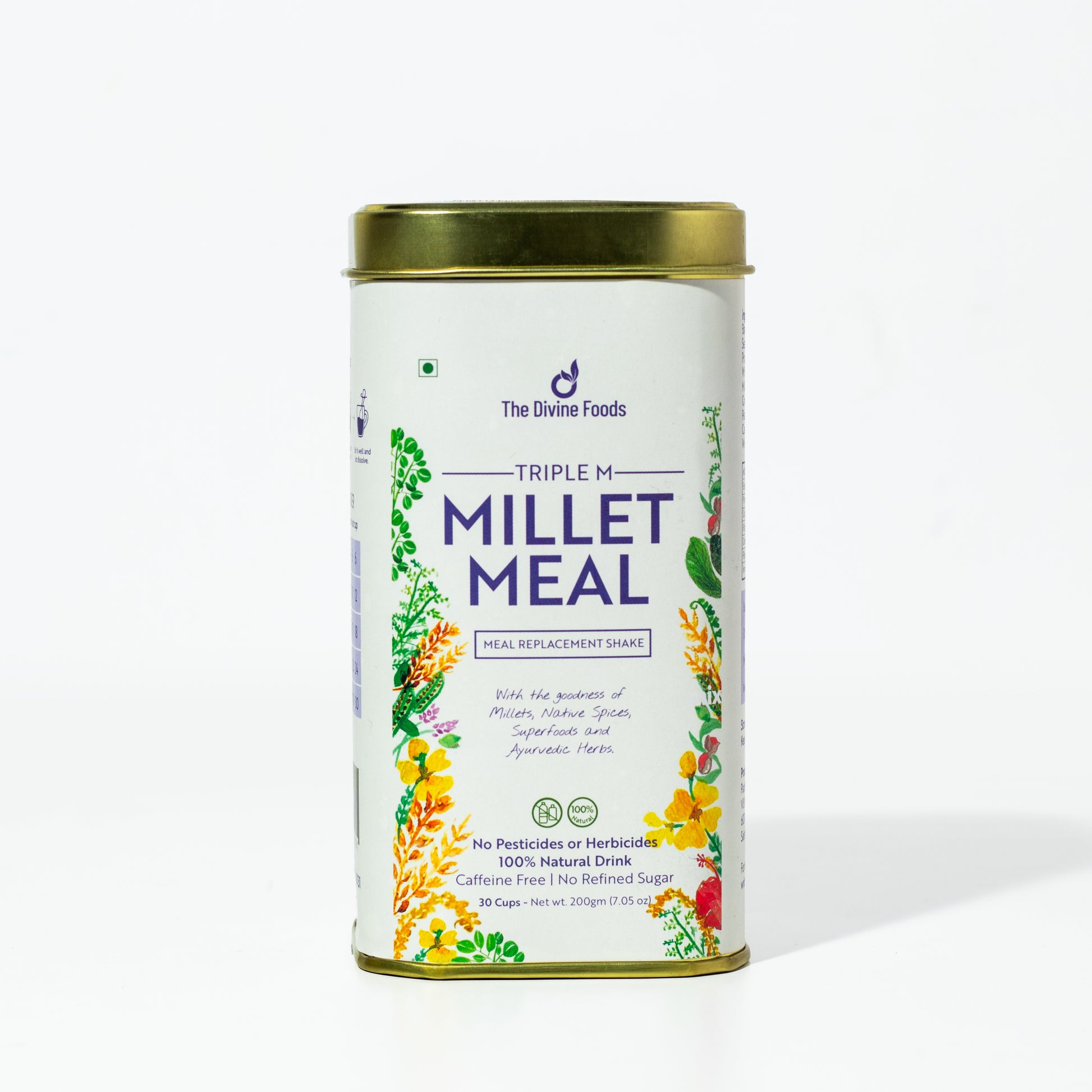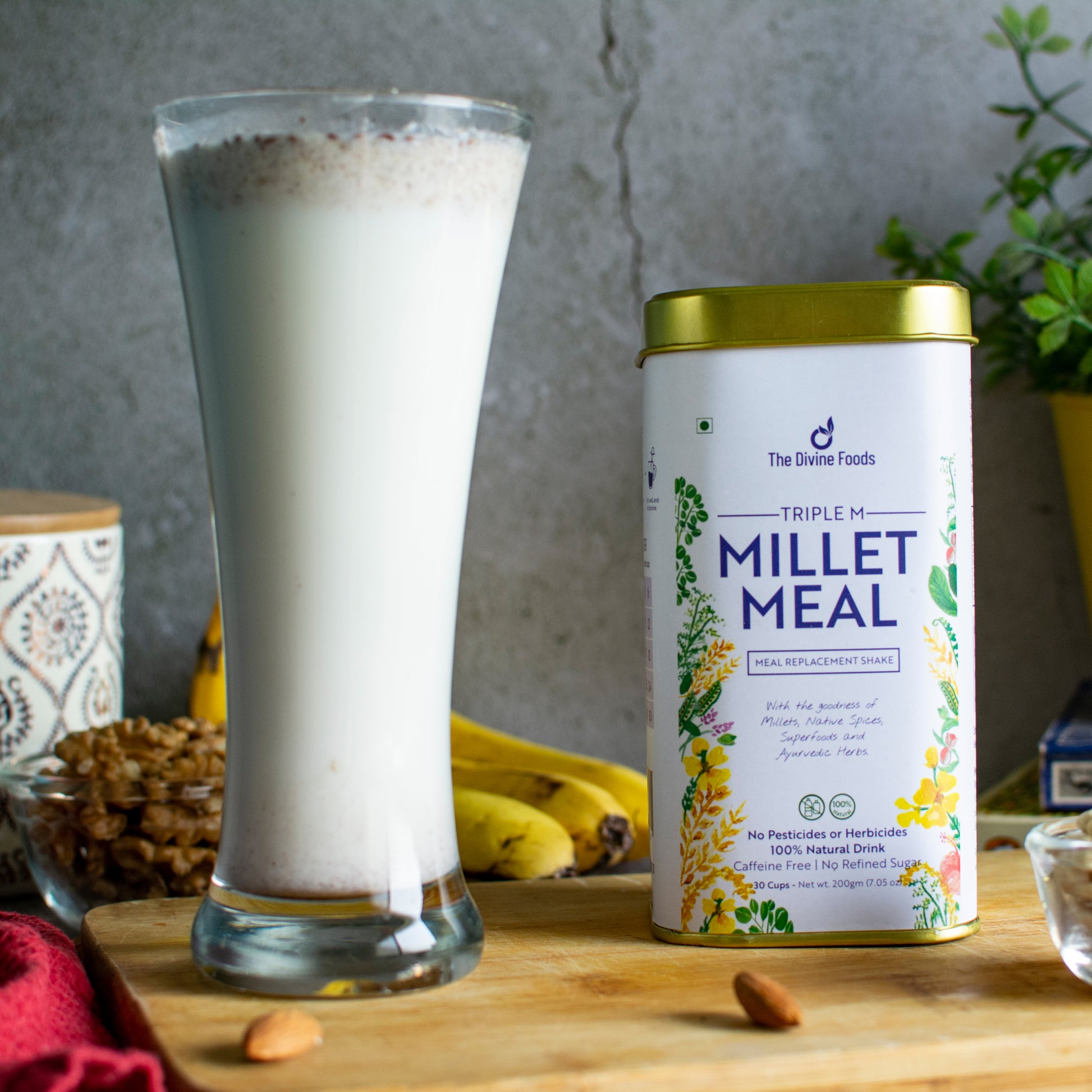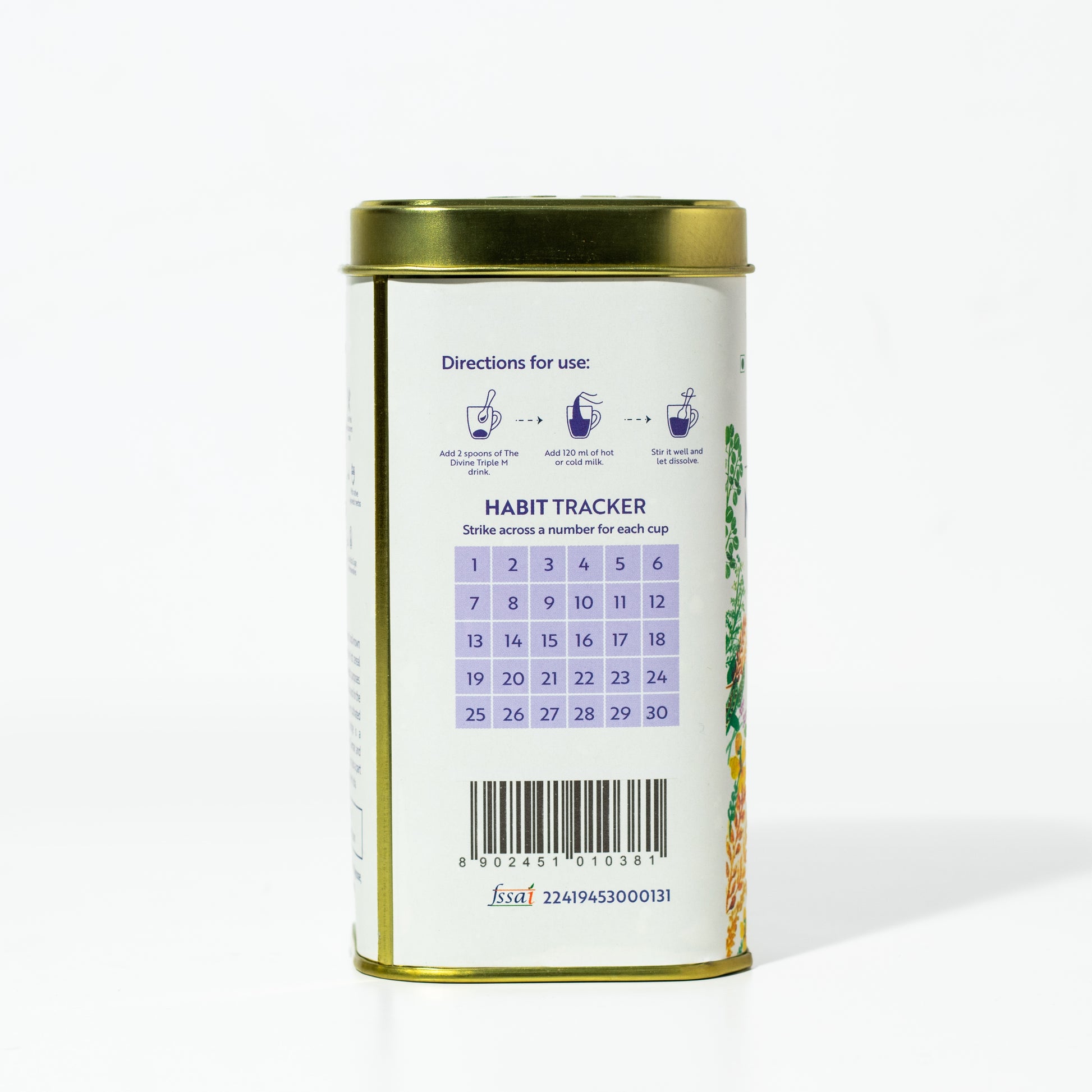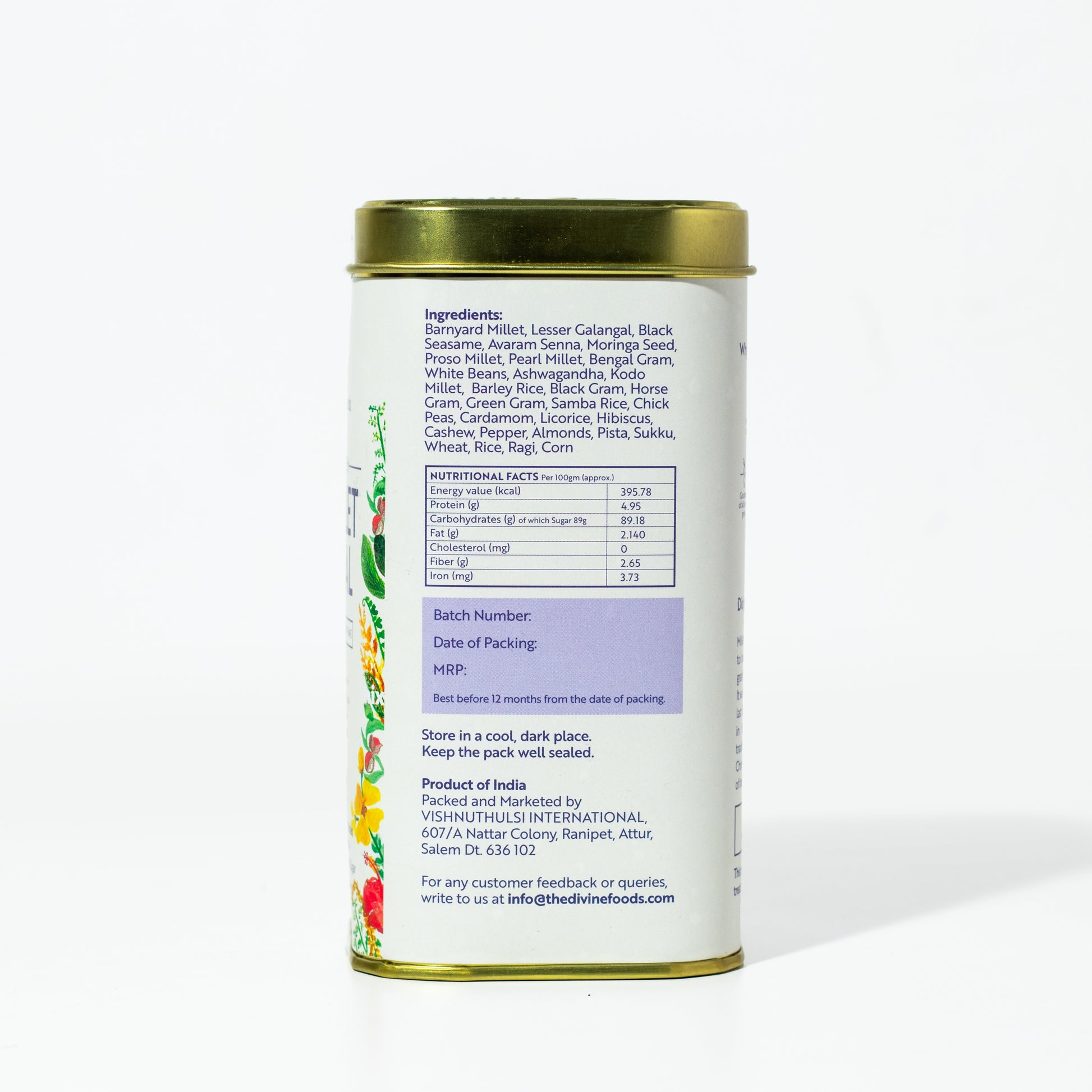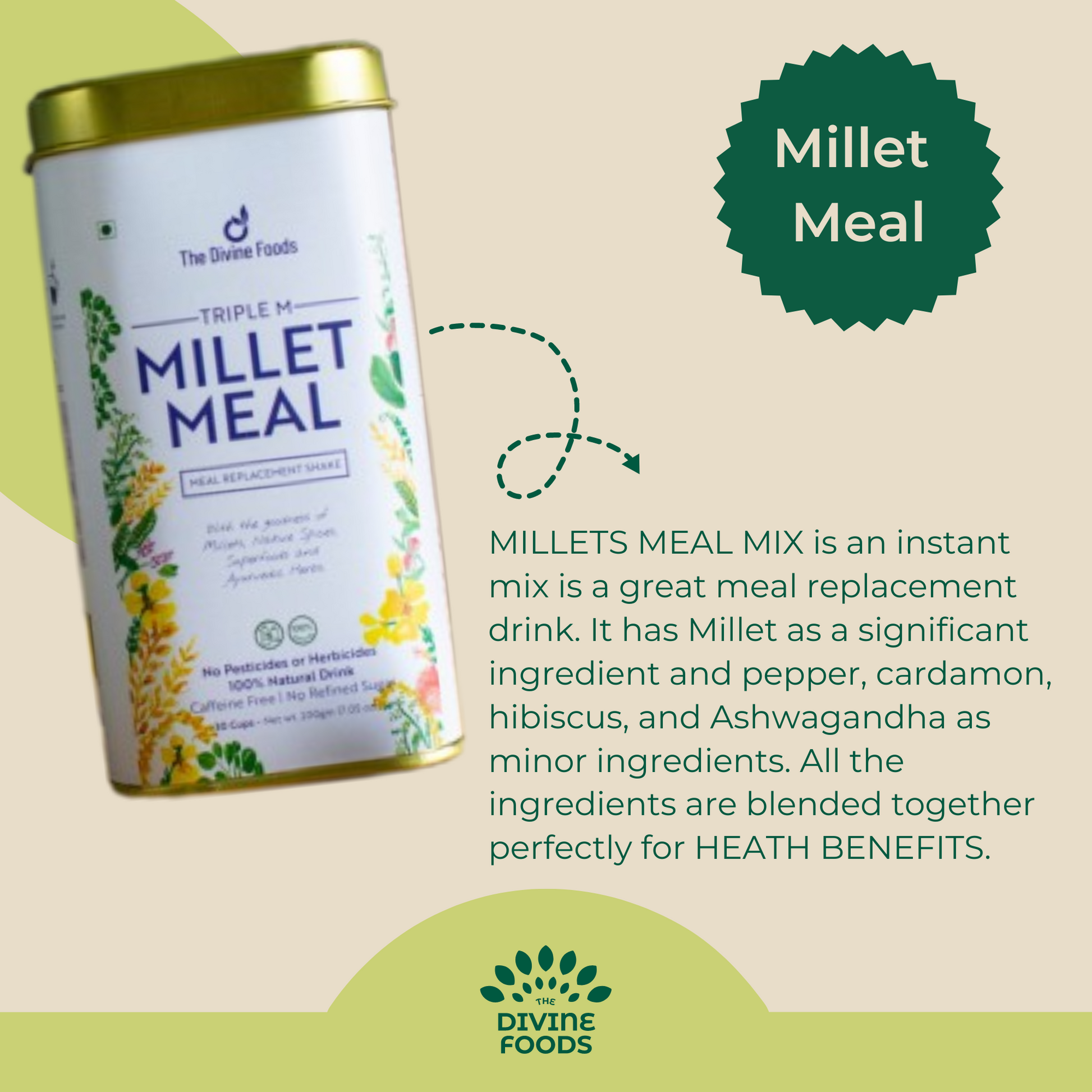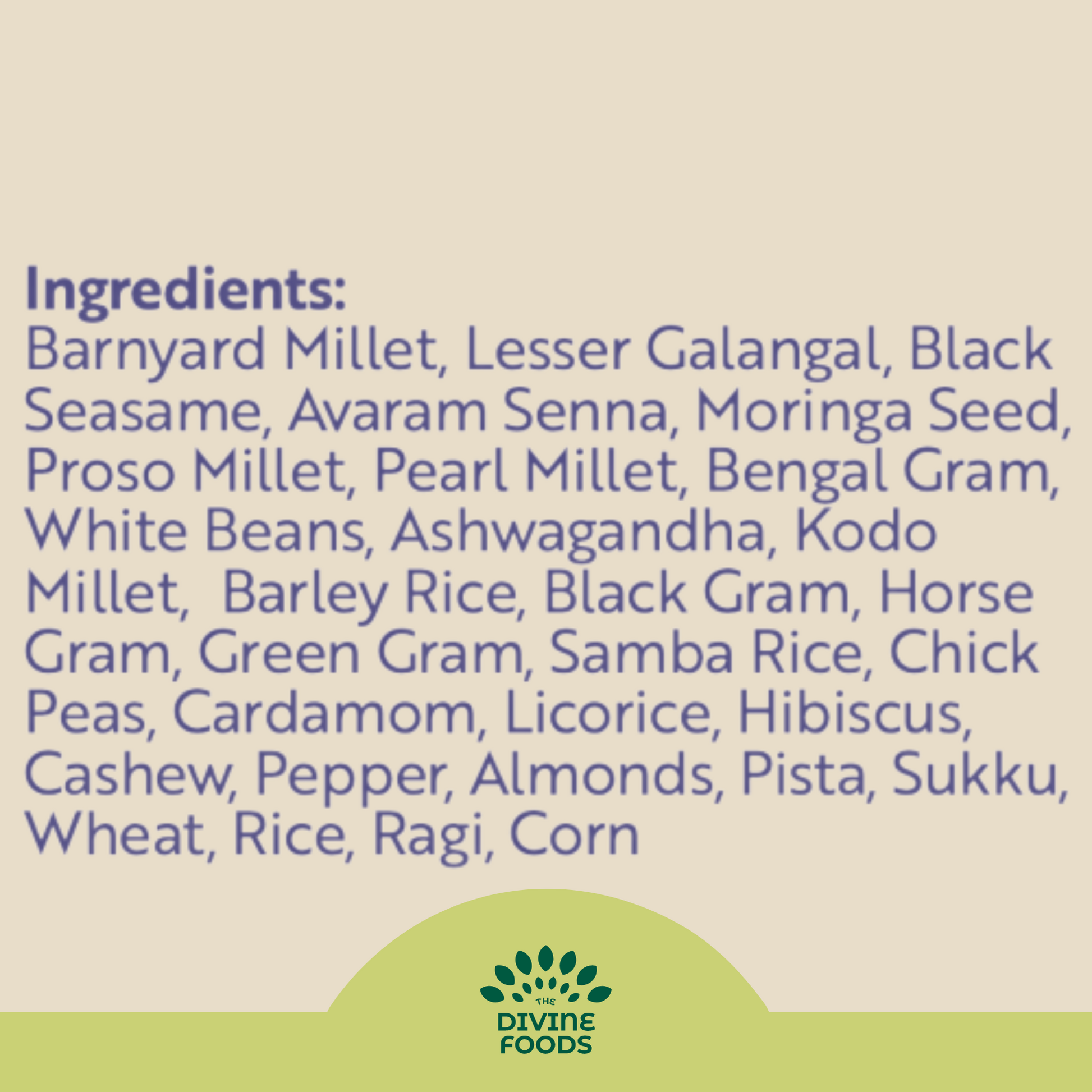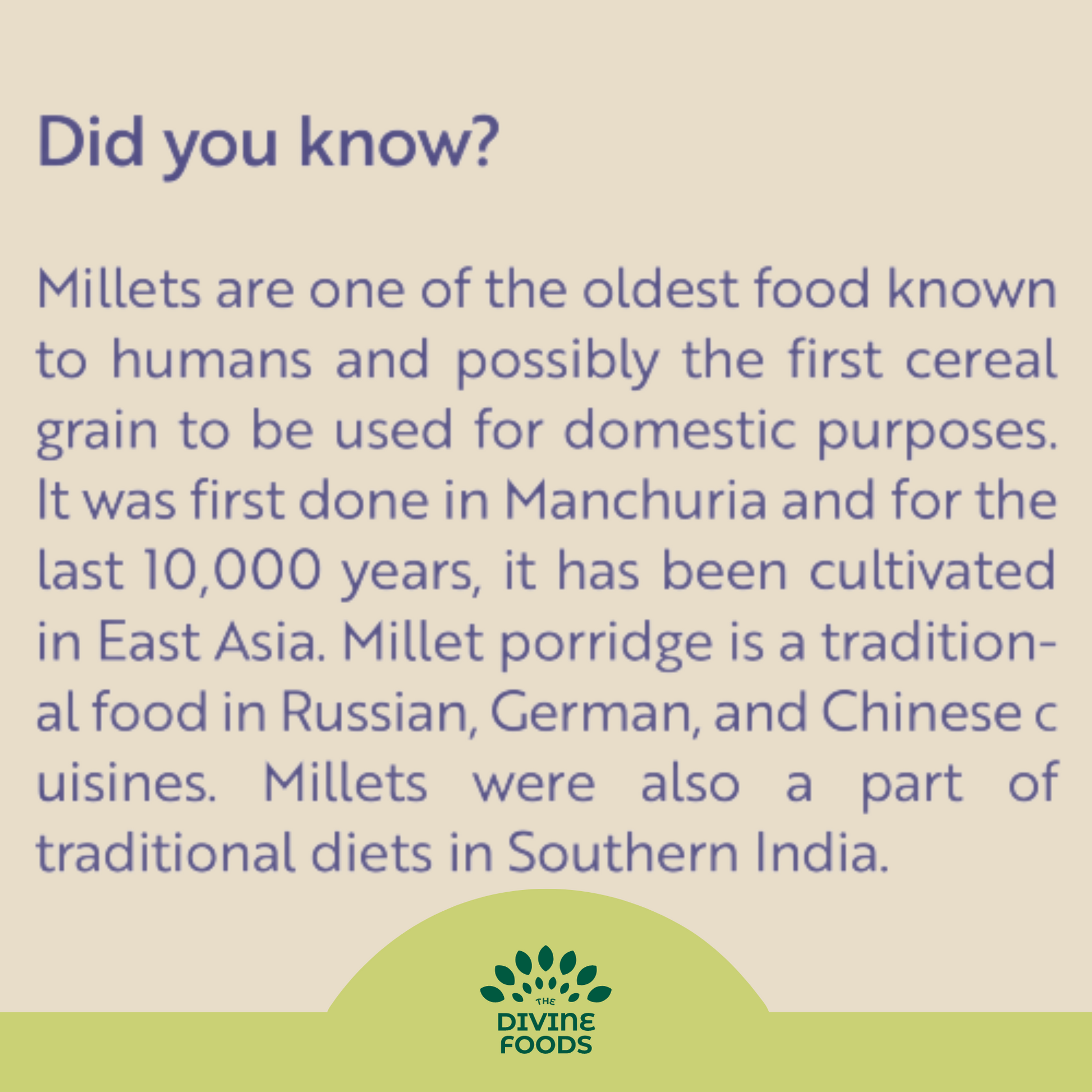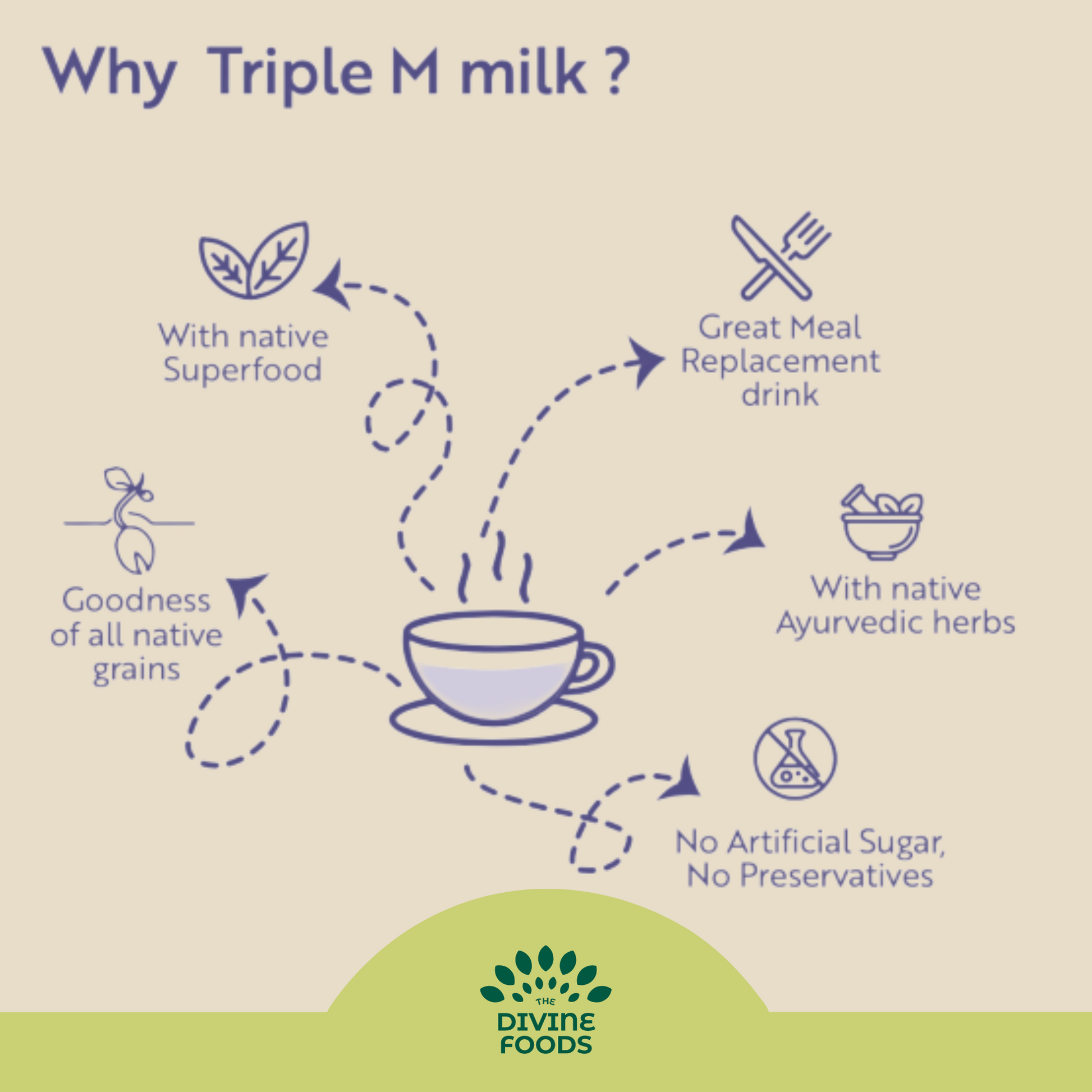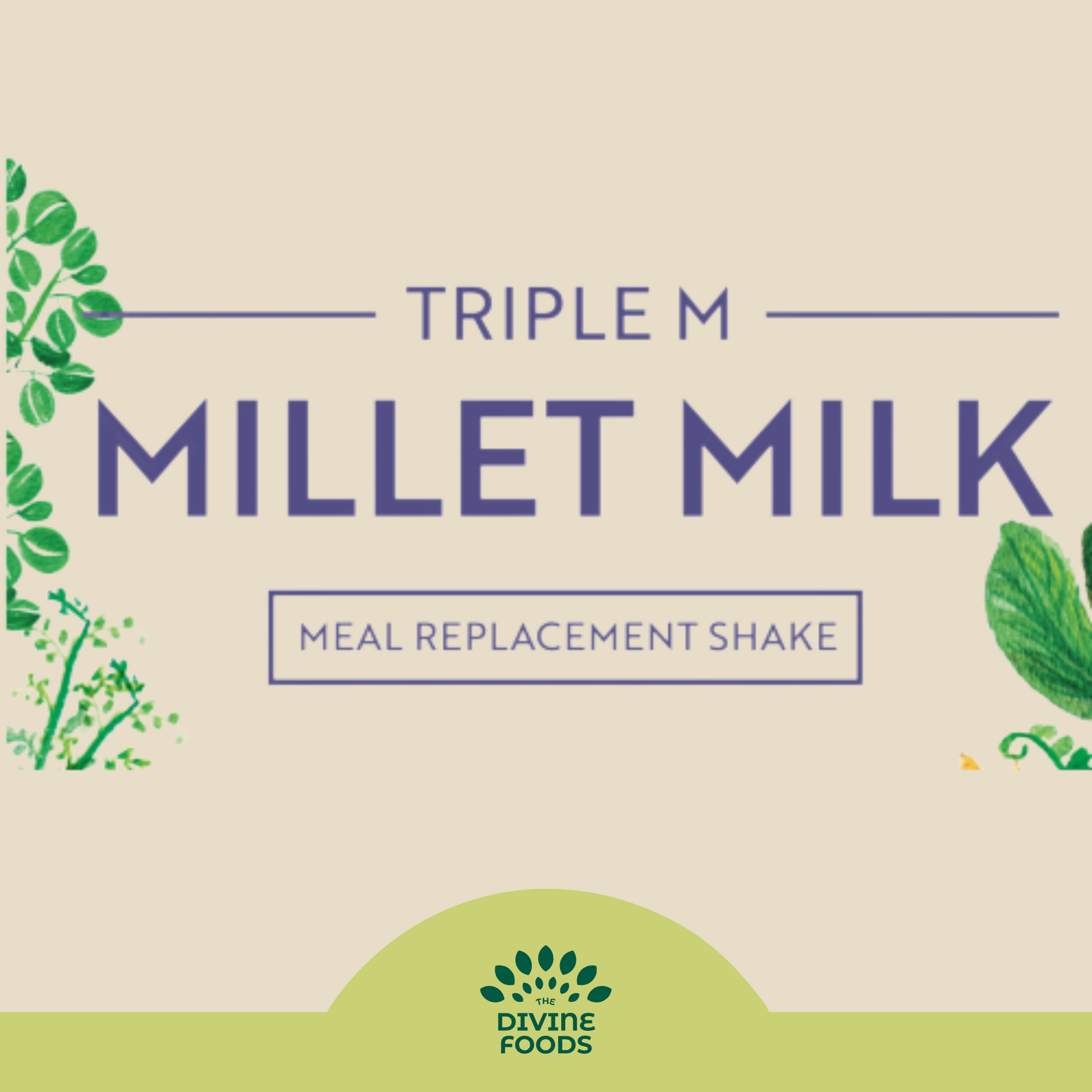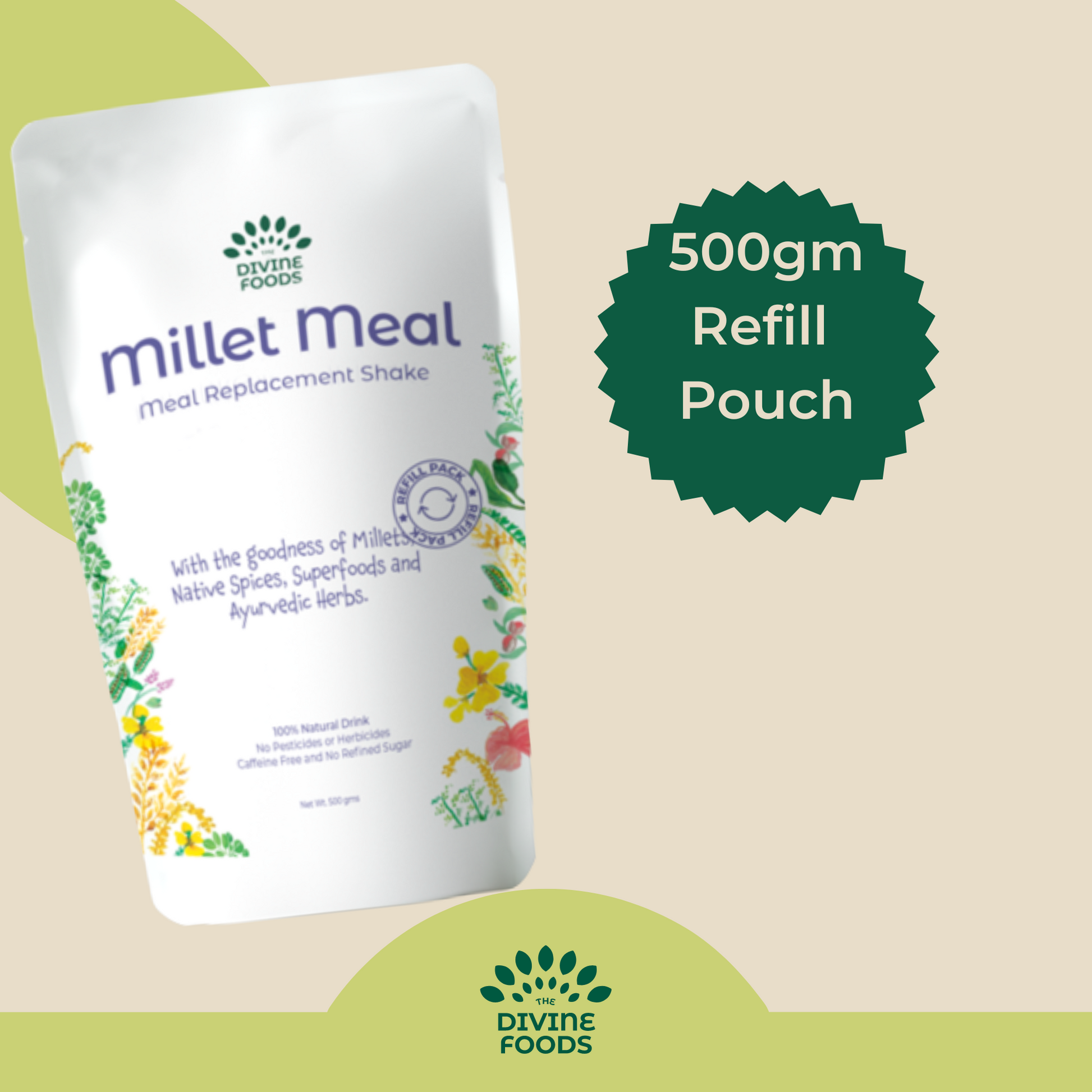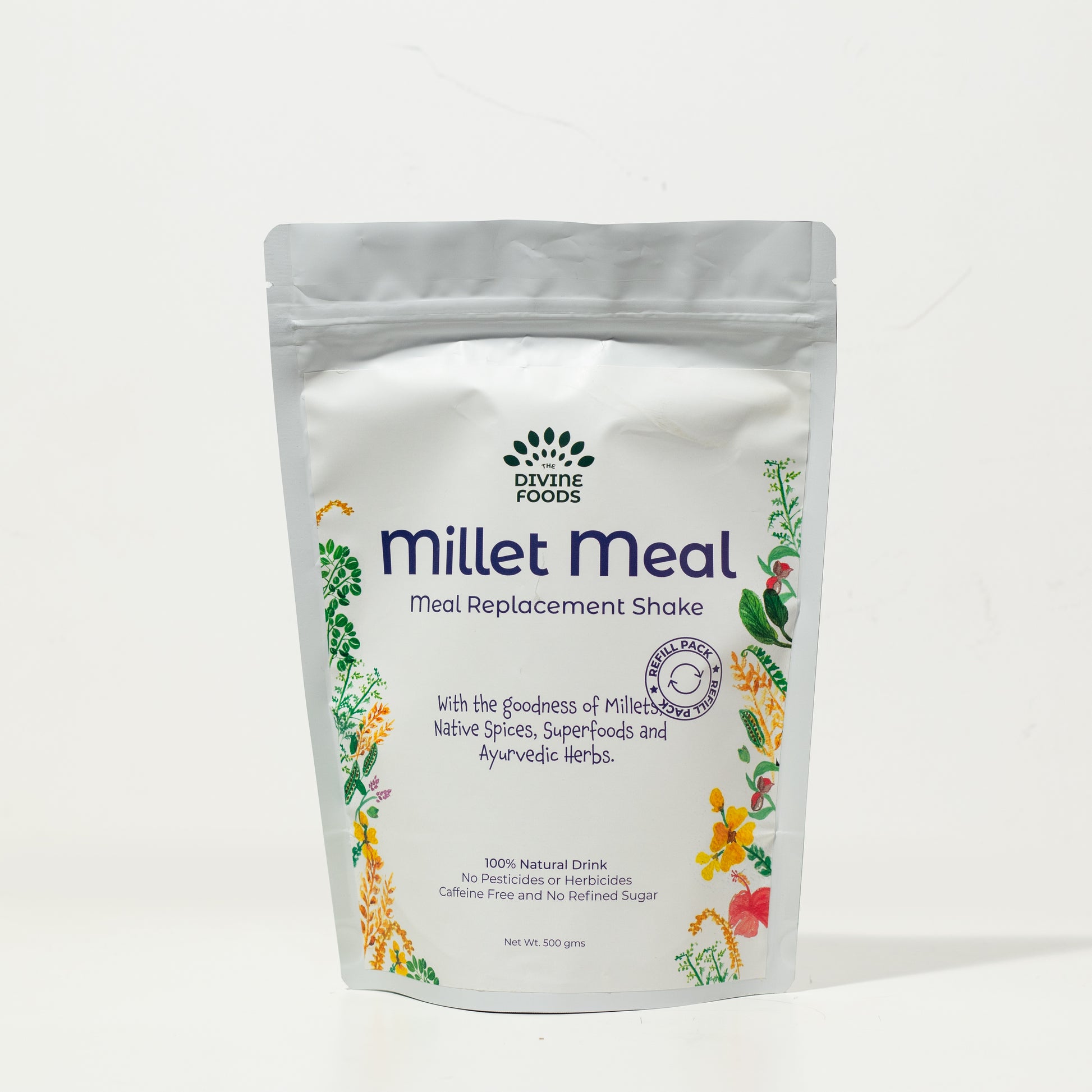 Millet Meal Replacement Shake
A meal replacement that brings an all-natural arsenal of healthy ingredients like pepper, cardamom, hibiscus and ashwagandha, our Millet Mix comes with a host of benefits. It can help with controlling weight, managing blood pressure and cholesterol while also being rich in fiber. Our Millet Mix enhances the nutritional value of your daily intake, while also being tasty enough to become a cherished favorite too!
Sale price
Rs. 297.00
Regular price
Rs. 395.00
Tax included.
1. WHY DIVINE FOODS MILLETS MEAL MIX?: The Divine Foods MILLETS MEAL MIX is an instant mix is a great meal replacement drink. It has Millet as a significant ingredient and pepper, cardamon, hibiscus, and Ashwagandha as minor ingredients. All the ingredients are blended together perfectly.
2. Made with native millets from Tamil Nadu.
3. NATURAL INGREDIENTS ?: 'The Divine Foods' Millet Meal mix is free from additives, artificial colors, flavors, adulterants, and preservatives. It is 100% pure, organic, and certified pesticide-free.
4. QUICK AND EASY TO MAKE? : Millet Meal mix is EASY PEASY to make add our choice of milk and millet mix powder stir well and enjoy!!!!
5. TASTE BETTER WITH? : Taste better with warm/cold milk and milkshakes and smoothies.